Winter Weather On The Way
Published: Oct. 25, 2023 at 3:54 PM CDT
CHEYENNE, Wyo. (Wyoming News Now) - We've had a warm day today but a change is on the way very soon for the state. Temperatures are going to drop by quite a bit tonight with 30s and 40s along the southern edge of Wyoming, central Wyoming seeing 20s and northern Wyoming in the teens tonight. These very cold lows are going to stick around through Monday next week so be prepared to bundle up and wear those thick winter coats in the evening.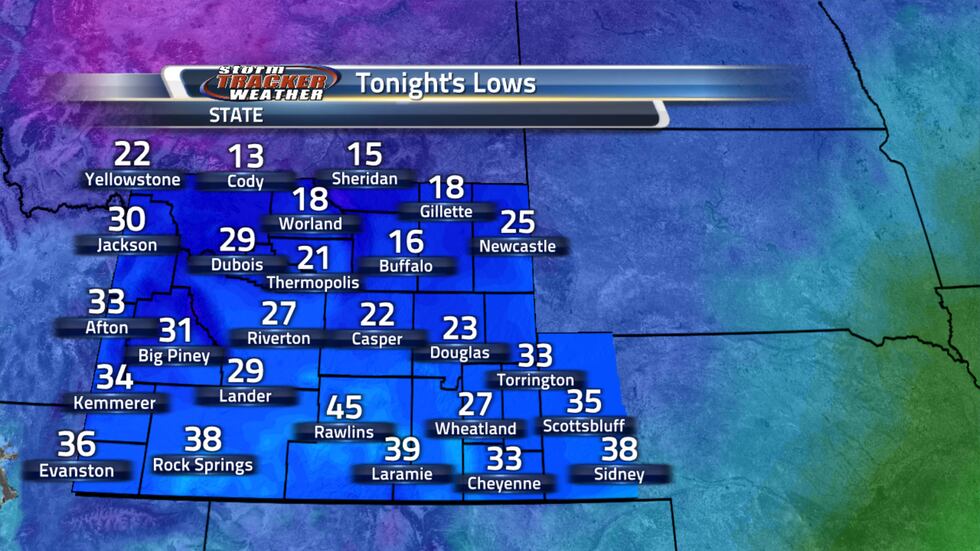 Tomorrow's going to be a cooler day for us around the area with 50s in Laramie and Cheyenne but much colder in Casper with 30s as the high and down in the 20s and teens to the north again except this time as their high. Things are going to feel much more like winter tomorrow so be prepared.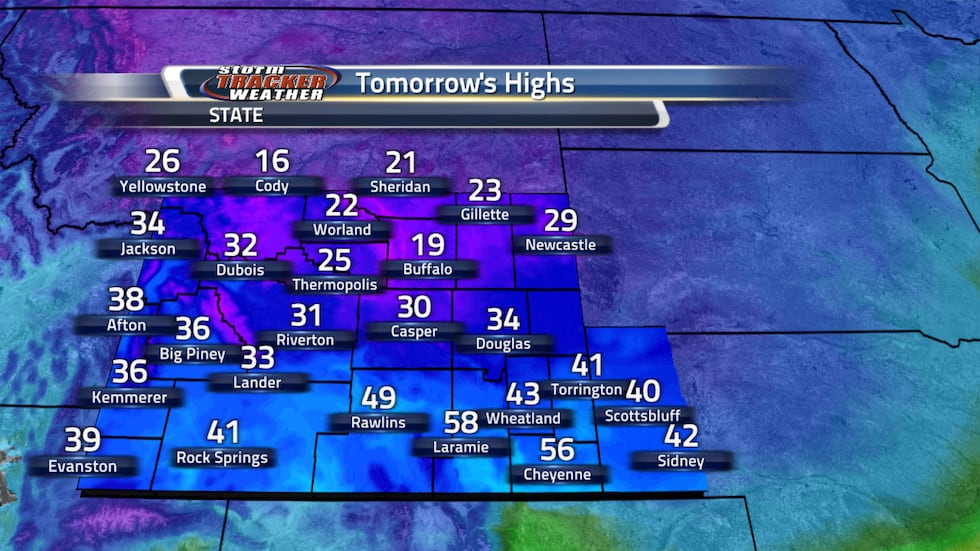 Moving to our weather alerts, we have a Winter Storm Warning in effect from Yellowstone to Jackson until 6:00 PM Thursday and the Winter Weather Advisory in effect west of Sheridan and west of Riverton is in effect until Friday at midnight. Most of the snow accumulation for these areas will likely happen today and through Thursday morning.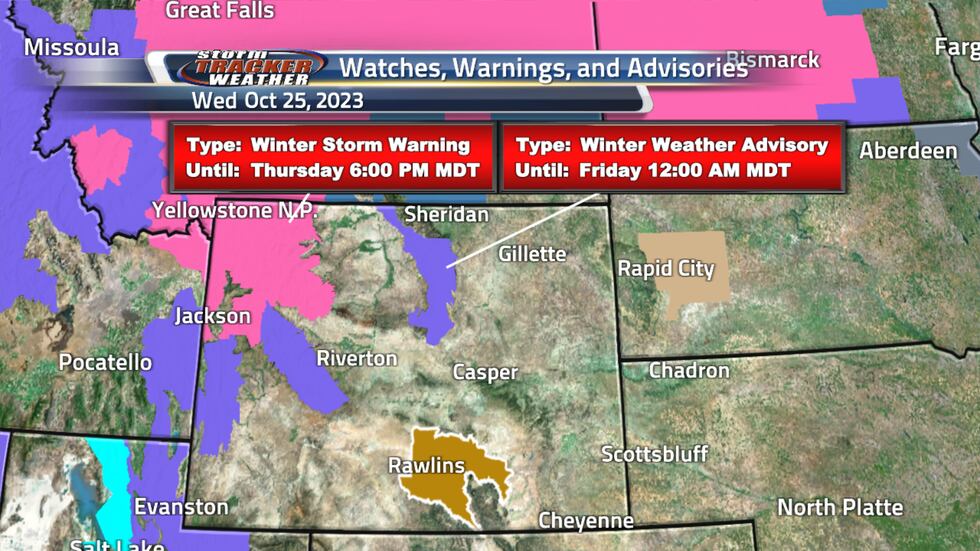 For the rest of us, we'll see the snow on Thursday as the system moves southeast. Riverton and Casper will see the snow Thursday afternoon and while accumulations will be low we could see some travel impacts if the snow impacts visibility.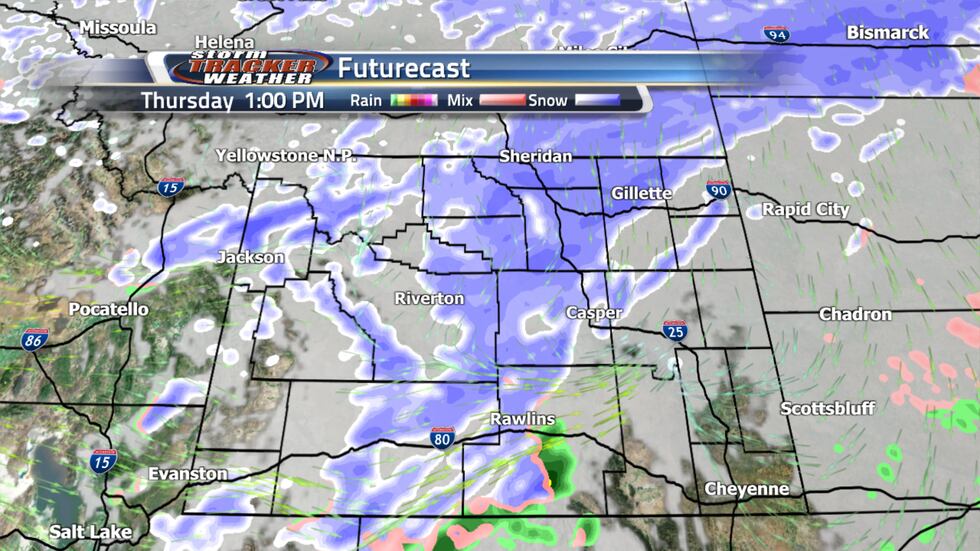 While we could see snow Thursday night in Cheyenne, more widespread snow comes in Friday night into Saturday morning. Accumulations will be low on Thursday but we could see a bit more on Saturday as the snow sticks around longer.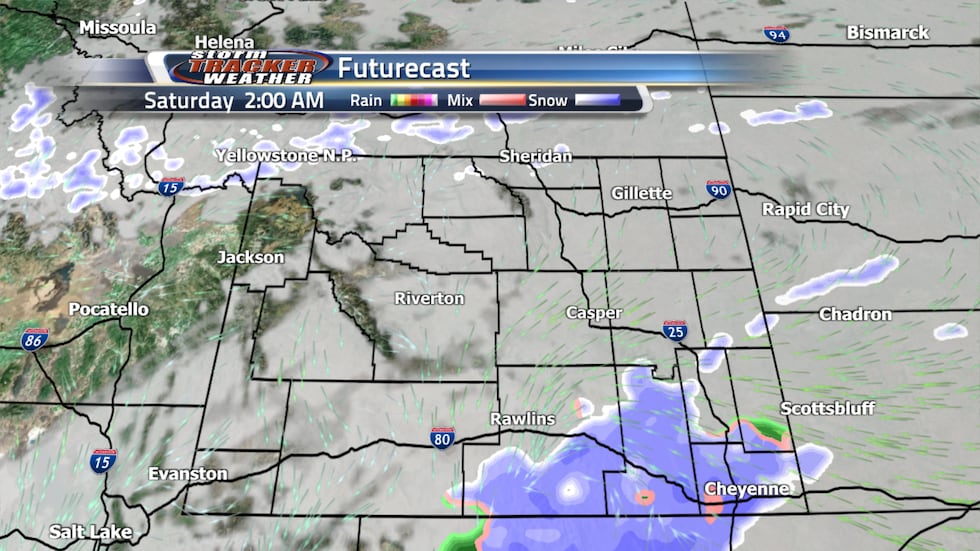 For our extended forecasts, colder temperatures, rain and snow for Thursday and the weekend ahead. Very cold lows for the week and weekend and then we warm up and get some sunshine into the new week ahead. Halloween is going to be chilly for us and especially at night.
For Casper it's the same forecast. Snow is much more likely for us Thursday and cold temperatures and frigid lows coming for the rest of this week and weekend. Halloween is going to be chilly at night but the day should be a bit warmer but still be a bit cool. Be prepared for the winter weather and frigid lows coming soon and stay safe.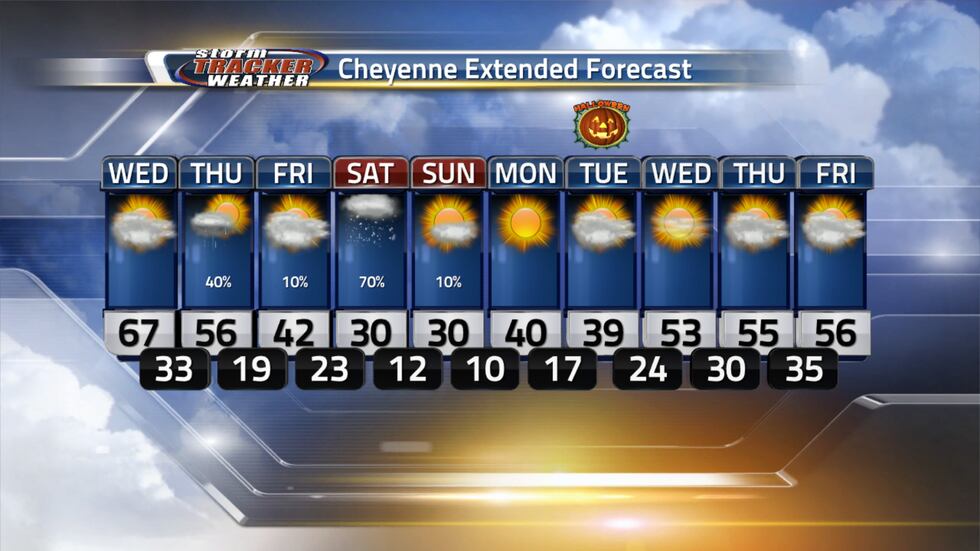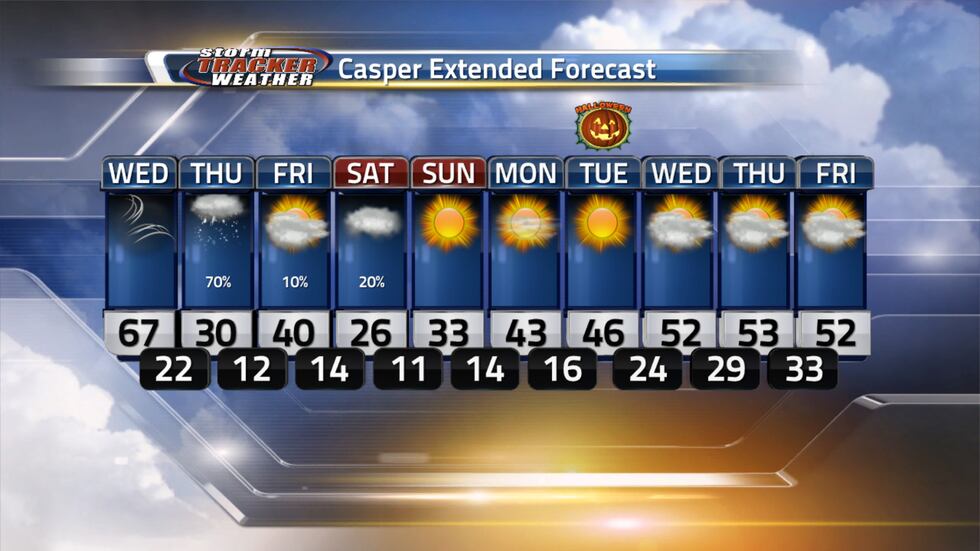 Copyright 2023 KGWN. All rights reserved.