Warm Now, Winter Weather Soon
Updated: Oct. 23, 2023 at 3:30 PM CDT
CHEYENNE, Wyo. (Wyoming News Now) - Things have been warm today but we'll drop in temperatures tonight. We'll see 30s statewide tonight with Big Piney going below 30 and into the 20s. Very chilly overnight so be prepared if you have any evening plans.
Tomorrow won't be as warm with 60s for most of us statewide although colder in the north and northwest corner of Wyoming. Temperatures in Yellowstone will only get into the 40s as winter weather starts to move into the area.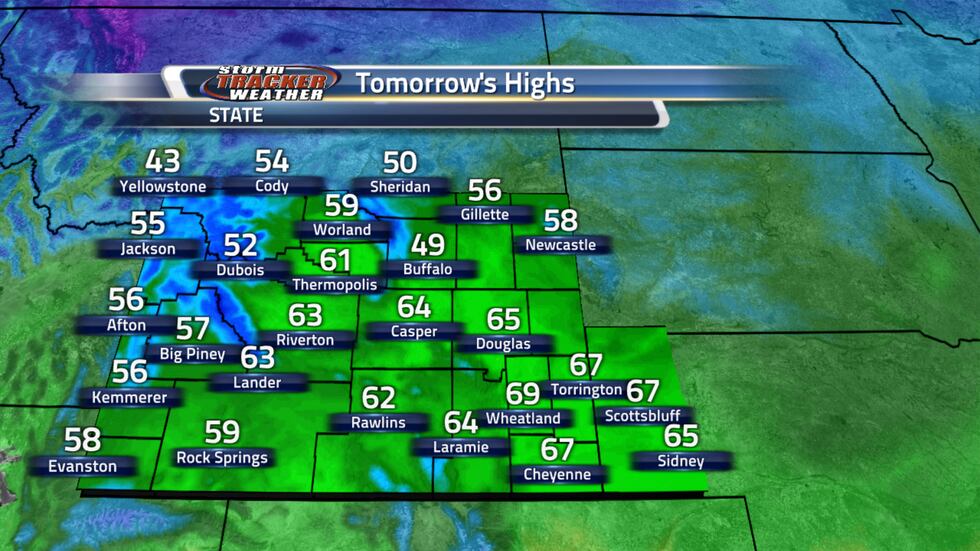 Speaking of winter weather, we have a Winter Storm Watch for the northwest corner of Wyoming because of that snow coming in. Most snow will fall on Wednesday and into Thursday. Most of Wyoming will see that system move through on Thursday which will likely bring snow to most areas and rain to areas that are too warm for snow. Snow amounts are not expected to be very high at all in most areas. Yellowstone will likely see the most snow with only a few inches. Snow totals may vary due to the length of the snowfall so stay up to date with the forecast.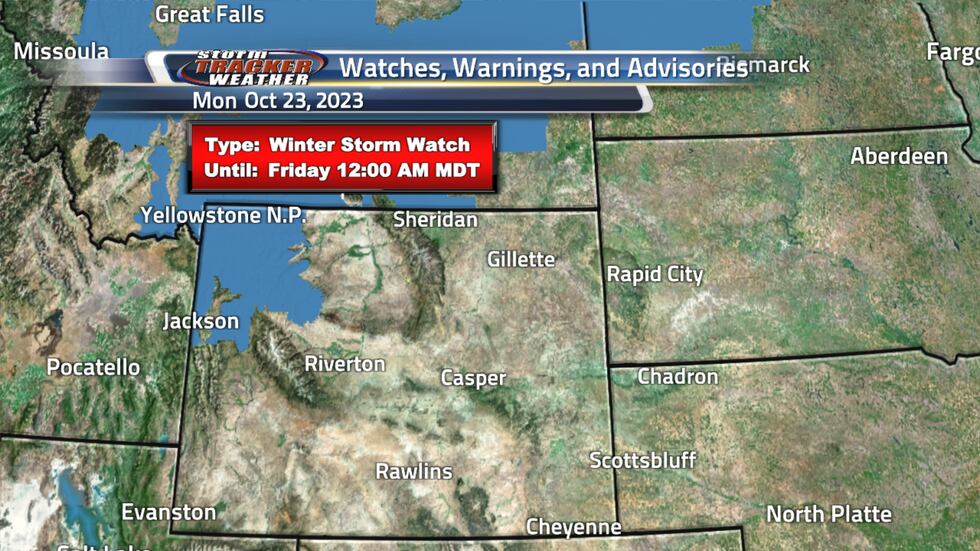 The snow will likely arrive Wednesday afternoon for Yellowstone and then slowly move to the southeast and through the state. Some areas will be too warm for snow and will see rain instead while some areas will see a bit of snow accumulation. Not much accumulation is expected, if any in some areas, but roads could be slick if you are not prepared. Winds will also increase ahead of that snow so they could get gusty for us at times and could impact travel slightly on highways and in wind prone areas.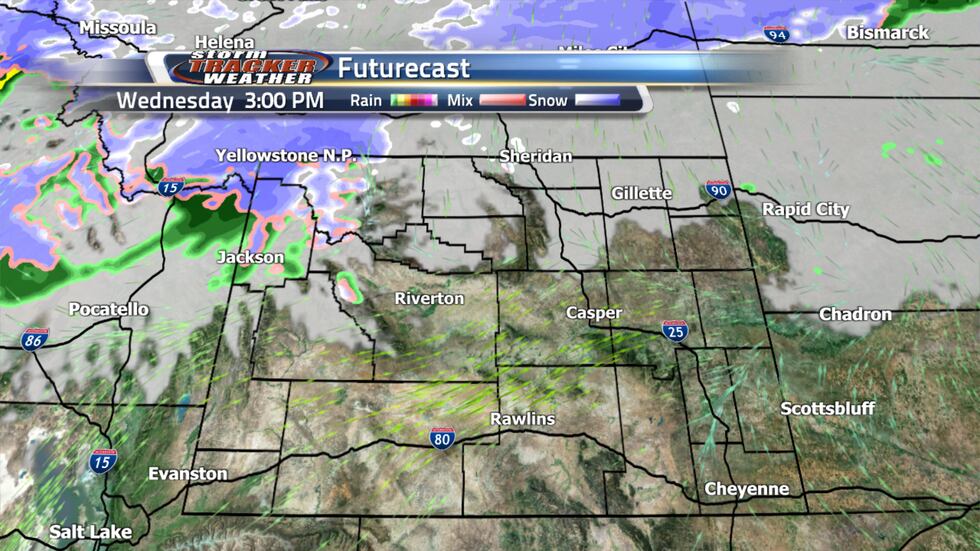 For our extended forecasts, in Cheyenne we'll see the rain move in Thursday and temperatures will cool into that evening so we could see some snow but not much. The real snowfall comes in on Saturday and Sunday where our temperatures stay cold all day long and we could see an inch or more possible. Snow totals are uncertain right now as the system bringing the snow could stay north or move out of the area quicker than expected or it could also dry out and not have much snow to drop. One thing is certain though, temperatures will be dropping below freezing and lows will be near or in the teens so be prepared for a very chilly weekend.
In Casper, we're going to follow the same trend with a few differences. First, we're likely to see snow with that rain on Thursday as we'll be colder and near freezing all day. Lows are also going to be in the teens Thursday. As we get into the weekend temperatures only get colder, we'll see more snow, and lows dip down into the single digits at times, not including wind chill. Be prepared for a very cold weekend, especially if you have evening plans.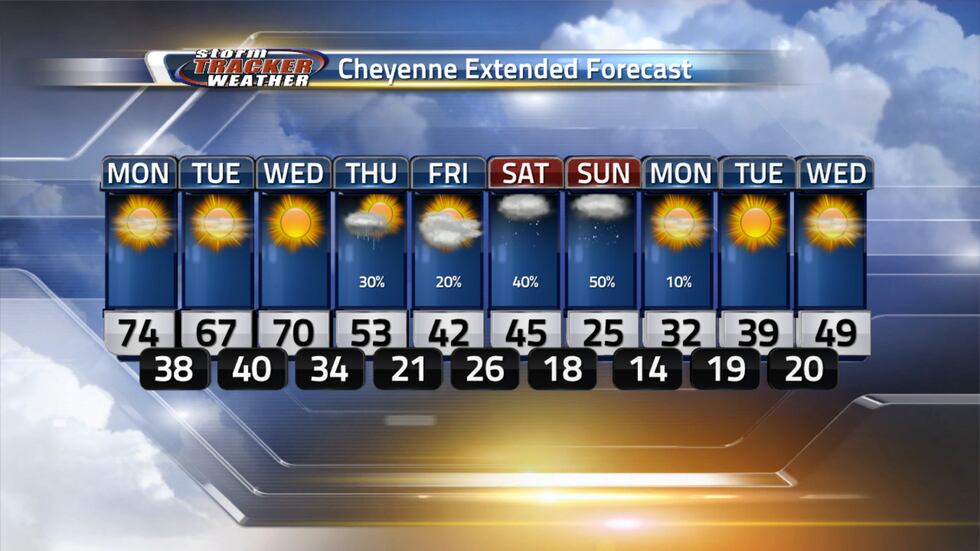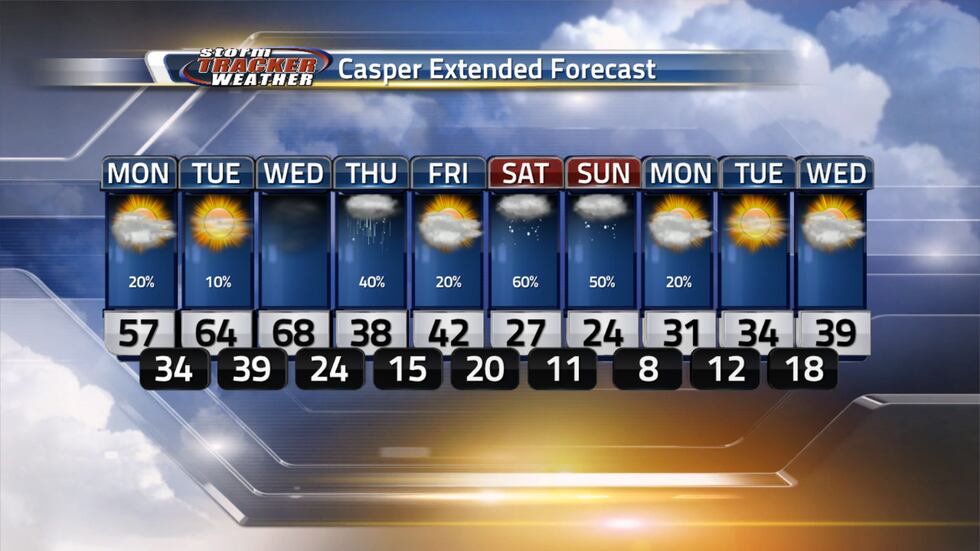 Copyright 2023 KGWN. All rights reserved.