A few more Warm Days before Temperatures Fall
Published: Oct. 22, 2023 at 7:28 PM CDT
CHEYENNE, Wyo. (Wyoming News Now) - Although we did see a brief shower south of Cheyenne into northern Colorado, it has been overall a beautiful day across the area. As we head into the evening and tonight, although we will see a few clouds, it will be dry across the state. Temperatures across the state will fall into the 30s and 40s for the area.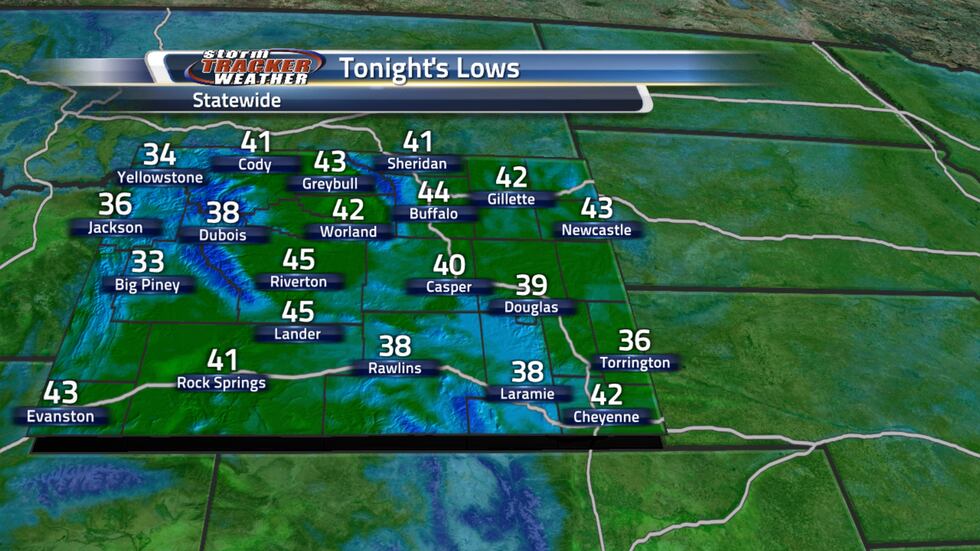 As we head into Monday, we will be seeing some partly to mostly sunny skies for southeast Wyoming. Some showers will be possible especially into northern Wyoming and mountain snow will be possible into northwest Wyoming. High temperatures tomorrow will range as aa result of a cold front moving through. High temperatures will be from the 40s to the 70s. We could see some temperatures into the 80s into parts of Northern Colorado and the Nebraska panhandle.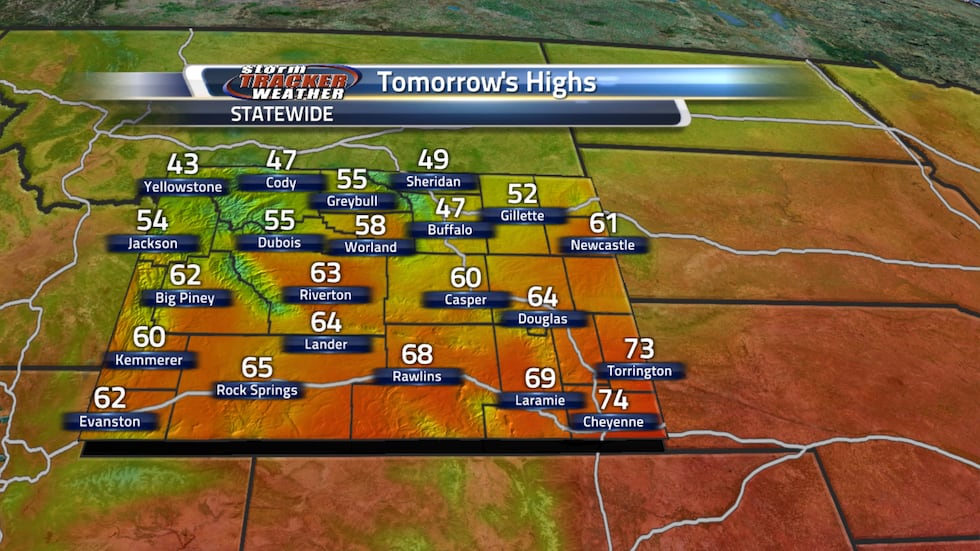 A cold front will drop down through the area on Monday. This will be the first of many that will bring us a cool down. We will not see significant temperature drops with this temperature, but out strongest cold front will move southeast at the end of the week.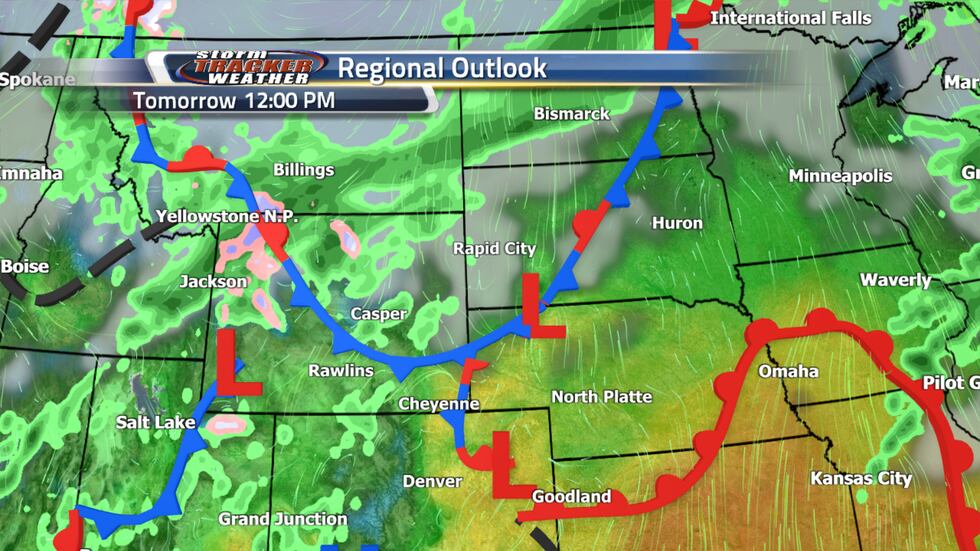 Snow accumulations into Northwest Wyoming will be on the light side of things later Monday and possibly into early Tuesday. Snow levels will start out at about 9600 feet and lower to 8900 feet on Monday. By Monday night, snow levels will start at about 9100 feet and lower to 8100 feet.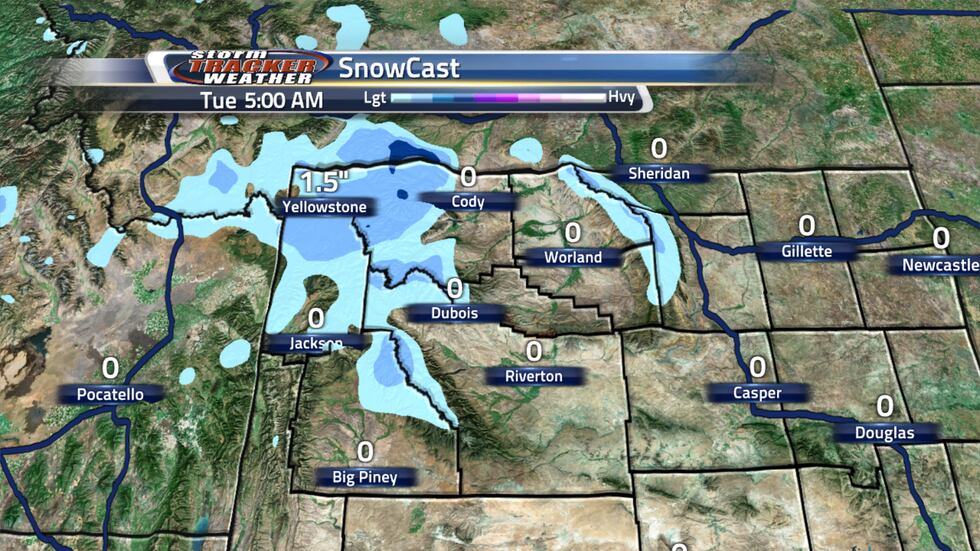 Extended Forecast for Cheyenne - We will be seeing sun and clouds as we start the week, with our warmest temperature into the next 10 days. We will see a bit more cloud cover into Tuesday, with a slight chance for showers. temperatures will drop a few degrees on Tuesday and Wednesday. Another cold front moves through, bringing us down to about 20 degrees ending the work week. By the weekend we will be much cooler with a chance for some rain and snow showers.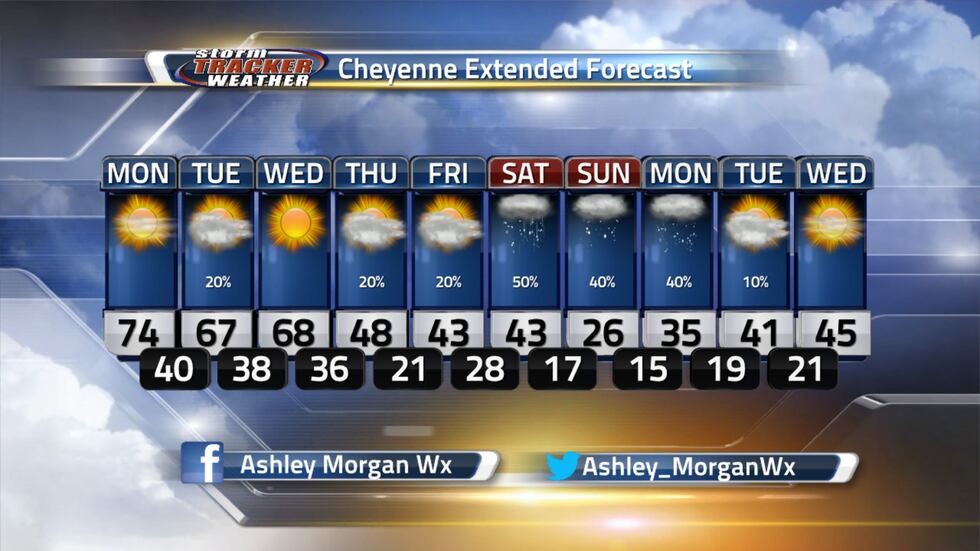 Extended Forecast for Casper - As we start the work week, we will see some sunshine and clouds. We could see a stray shower during the afternoon hours. Sunshine continues into Tuesday as well. Much colder air arrives as we close out the week and head into the weekend. Some snow showers will be possible headed into Thursday. We get a break from the precipitation, before snow chances return for the weekend.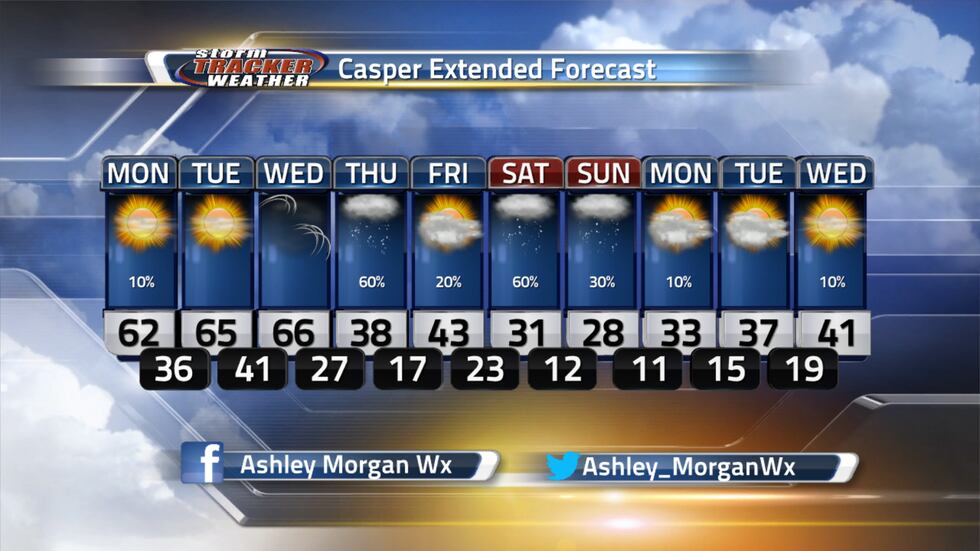 Copyright 2023 KGWN. All rights reserved.