Warm Temperatures to continue but not for long
Published: Oct. 21, 2023 at 7:43 PM CDT
|
Updated: Oct. 21, 2023 at 11:39 PM CDT
CHEYENNE, Wyo. (Wyoming News Now) - As we head into the overnight, we will see partly to mostly cloudy skies, with a slight chance for some showers over south central Wyoming. As we look at temperatures across the Cowboy state into the overnight hours, we will see temperatures on the cool side of things, but not necessarily cold. We will see temperatures ranging from the 30s to the 40s.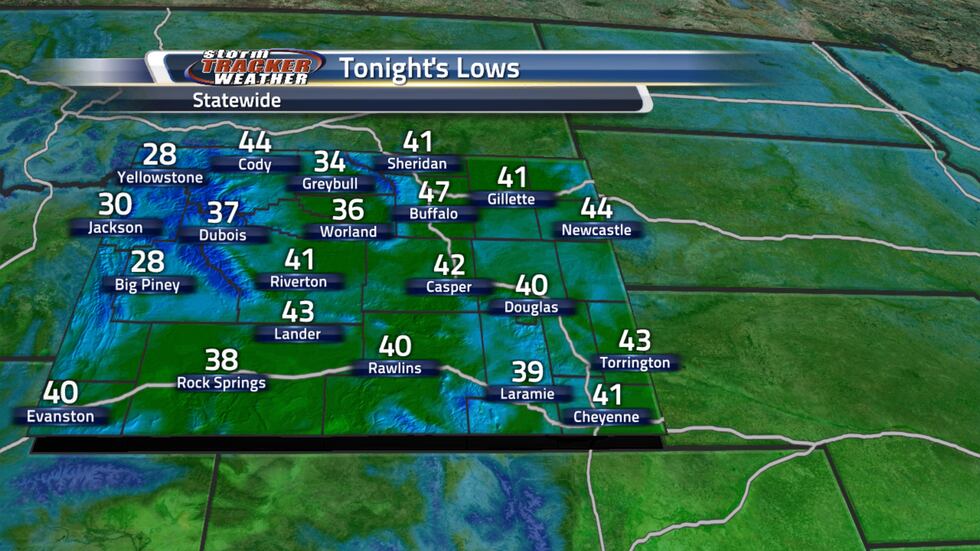 It will be breezy at times through the overnight hours, especially into southeast Wyoming and into the Nebraska panhandle. Wind gusts could approach 30 to 40 mph at times. If you have any outdoor Halloween decorations, secure them.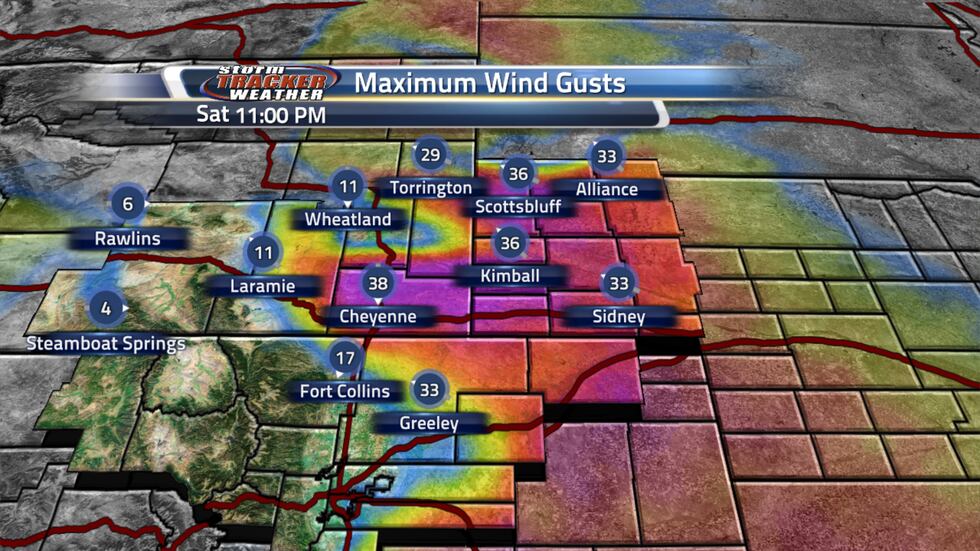 As we head into Sunday, we are looking at another beautiful day across the area. Can't rule out a stray shower during the afternoon, but for the most part we will be dry. Temperatures across the area will range from the 60s to the mid 70s for most locations.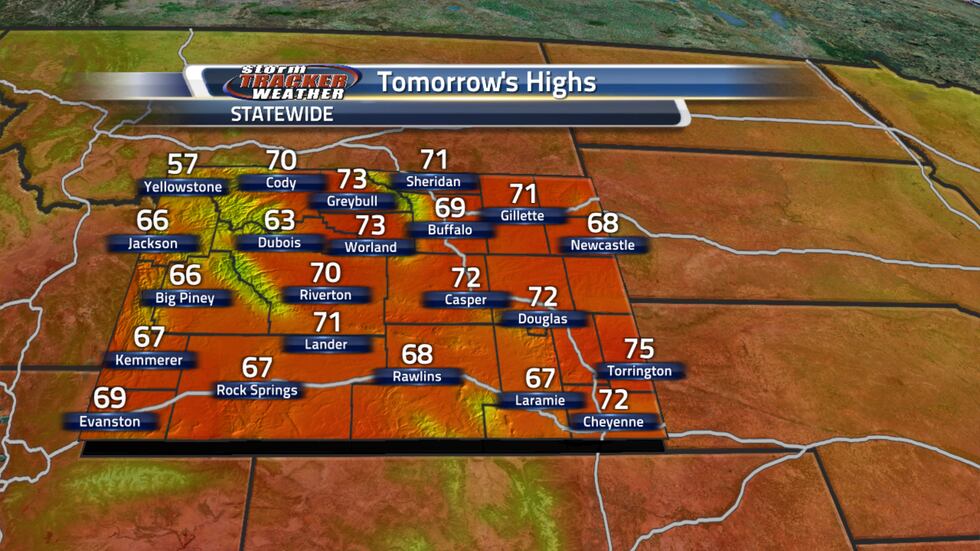 As we head into Sunday night and into Monday, we will be watching a cold front move southeast into Wyoming. This will bring a slight drop in temperatures, especially into Tuesday. We will see temperatures for many areas into the 50s and 60s by Tuesday afternoon.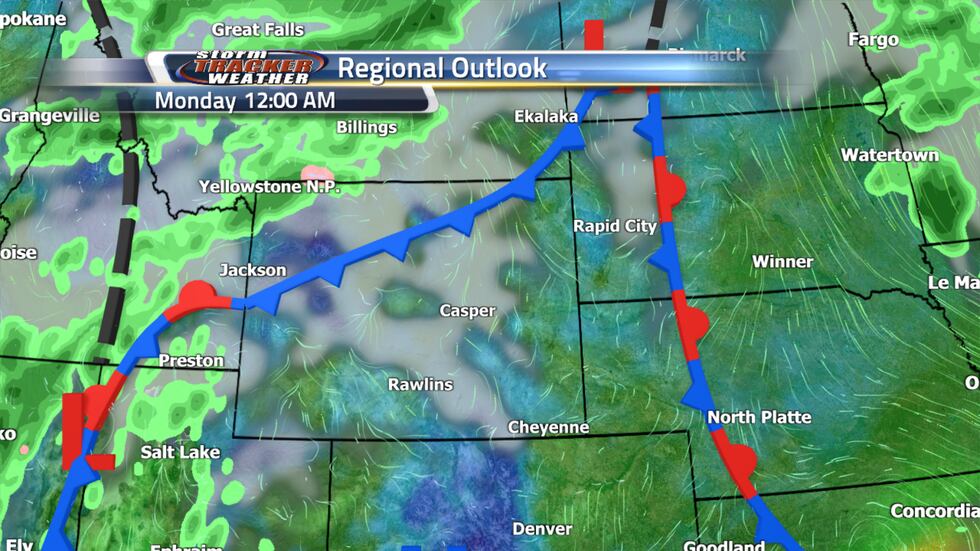 Extended Forecast for Cheyenne - We have sunshine continuing across the area Sunday and into Monday. We will see warmer temperatures continuing across the area with temperatures into the mid 70s by Monday. A cold front does move through, which will bring us cooler temperatures by Tuesday, with a bit more clouds than sun. We do see that sunshine return into Wednesday, before we see another cool down into Thursday.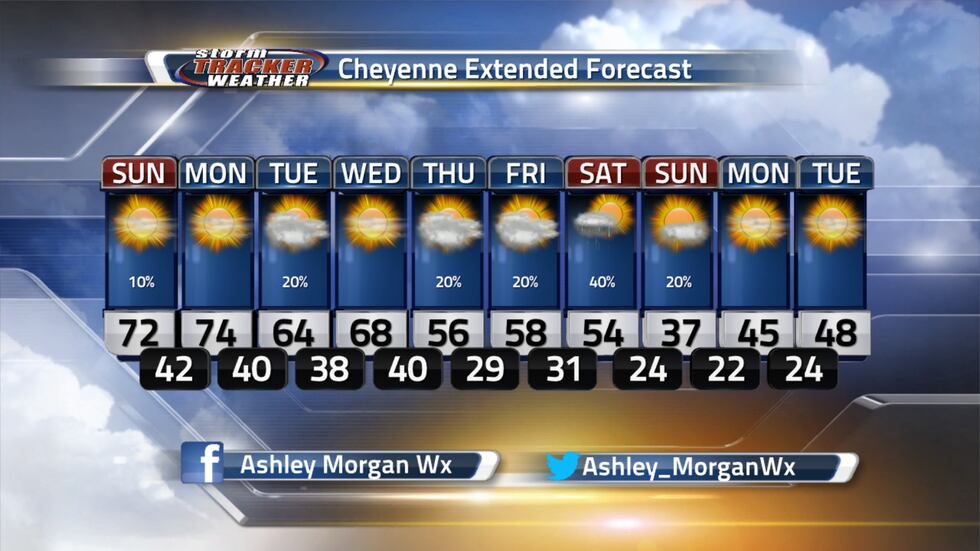 Extended Forecast for Casper - Sunshine continues as we close out the weekend and head through mid-week. We will temperatures fall into the 60s through Wednesday. By Thursday, we could see some wintry precipitation. as temperatures drop into the 40s.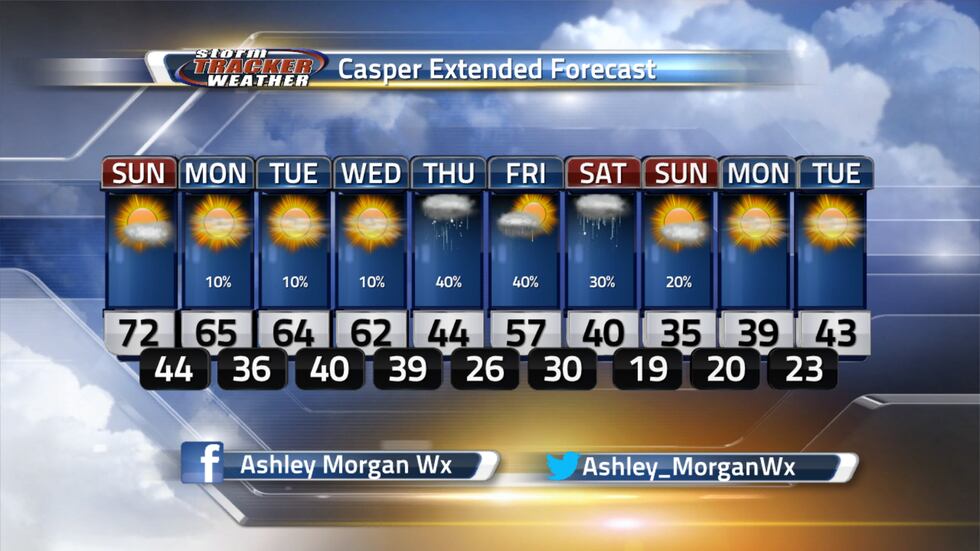 Copyright 2023 KGWN. All rights reserved.