Chilly End to the Work Week
Published: Oct. 13, 2023 at 9:38 AM CDT
CHEYENNE, Wyo. (Wyoming News Now) - Some of you may have woken up to snow on the ground this morning. Several areas in the mountains picked up quite a bit of snow. Several locations in the mountains received plenty of snowfall last night. Areas such as Arlington and Shirley Basin received over 19 inches of snow over the last 24 hours.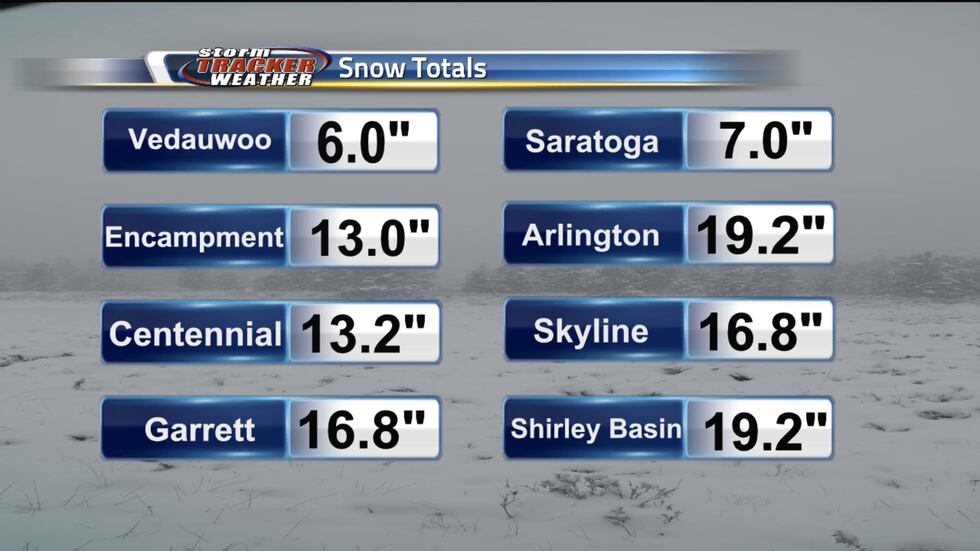 Although we are done with the snow, windy conditions will continue through this morning and into southeast Wyoming and the Nebraska panhandle. A High Wind Warning continues until 12 PM this afternoon. Wind gusts will continue to decrease, but we could still see wind gusts from 50-60 mph at times through the morning hours.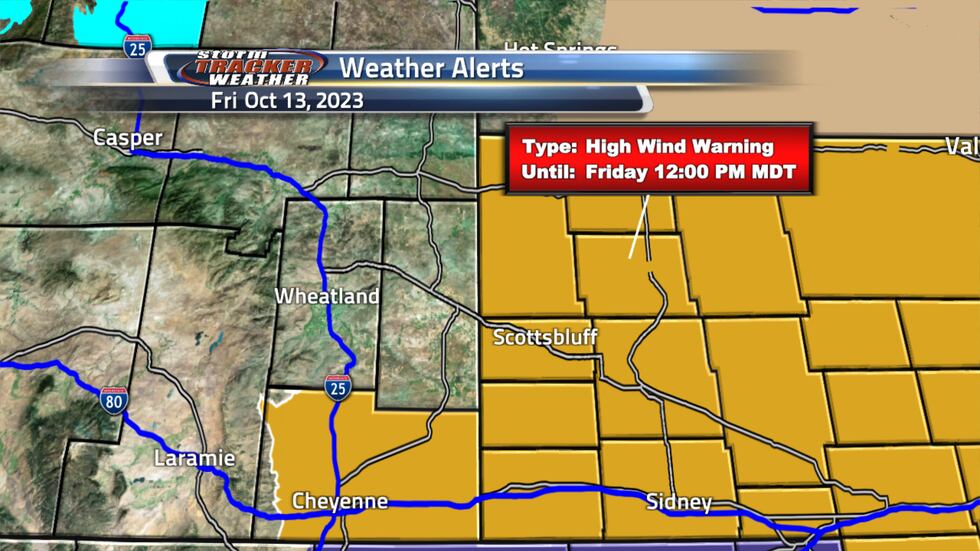 Temperatures will warm with time across the area today. We will see temperatures ranging from the 40s to the 50s. Areas that have snow pack, particularly in the mountains, will see much cooler temperatures, likely below freezing.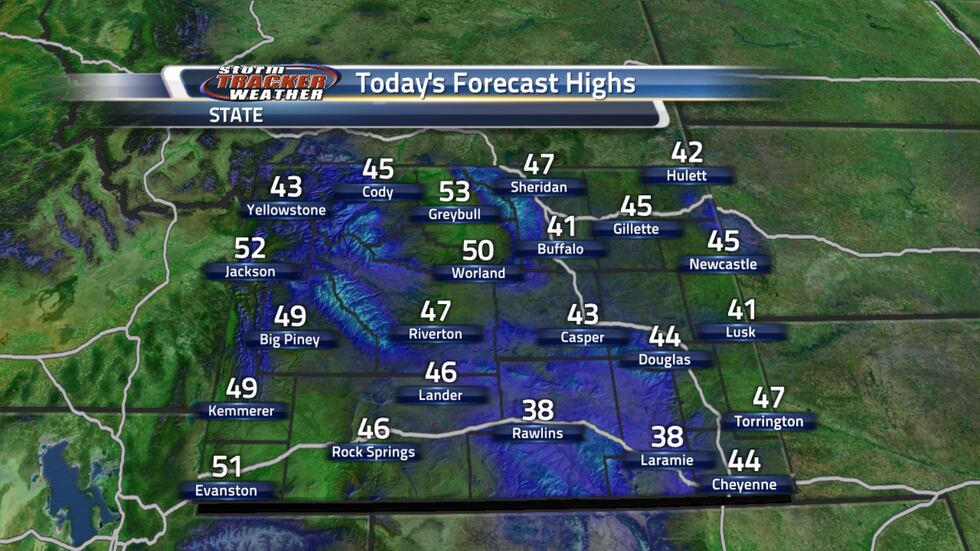 We will see another chance for freezing temperatures as we head into Saturday Night and Sunday Morning. Freeze Watches are in effect for portions of Fremont, Hot Springs, Washakie, Park, Big Horn, and Johnson Counties. We could see temperatures fall to as low as 30 degrees into Sunday Morning.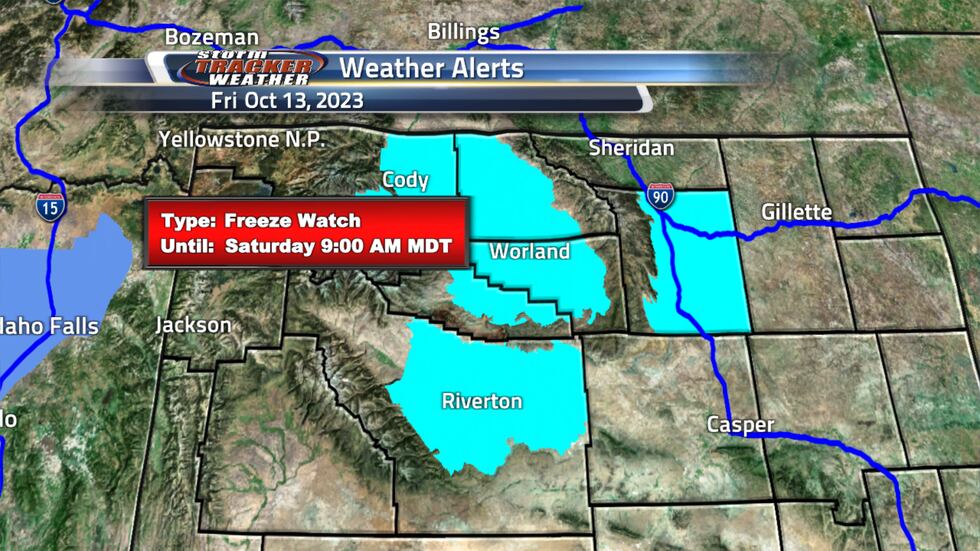 Extended Forecast for Cheyenne - Sunshine returns as we head into the weekend and into Monday. We do see a gradual warm up, with temperatures into the mid-70s by Tuesday. A cold front does move in late Tuesday and into Wednesday, with cooler temperatures returning.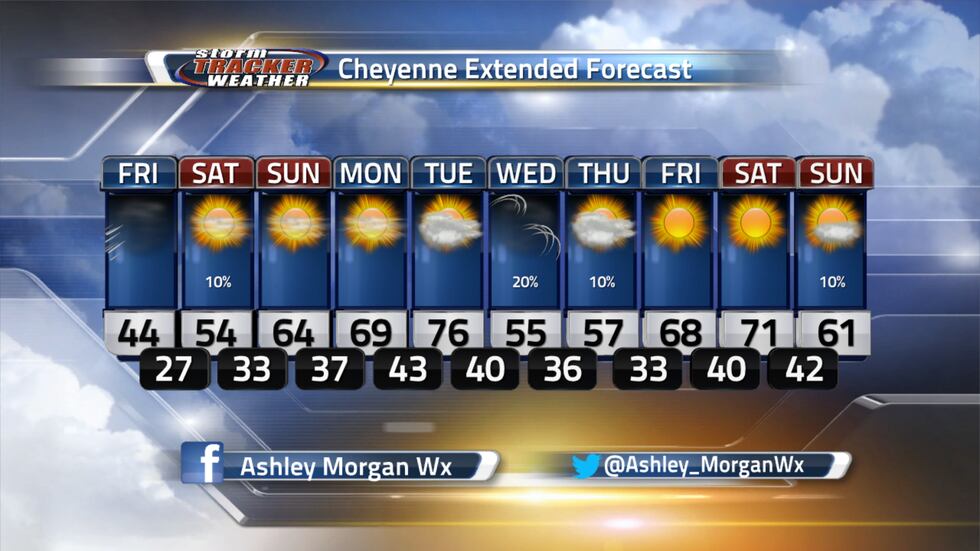 Extended Forecast for Casper - We will see a cloudy day in the forecast for today, but sunshine makes a return into the weekend. We do see a gradual warm up, with temperatures topping out into the upper 60s by Tuesday. We cool down by mid week, before we warm back up. Overall, it looks like sunshine will take over our forecast.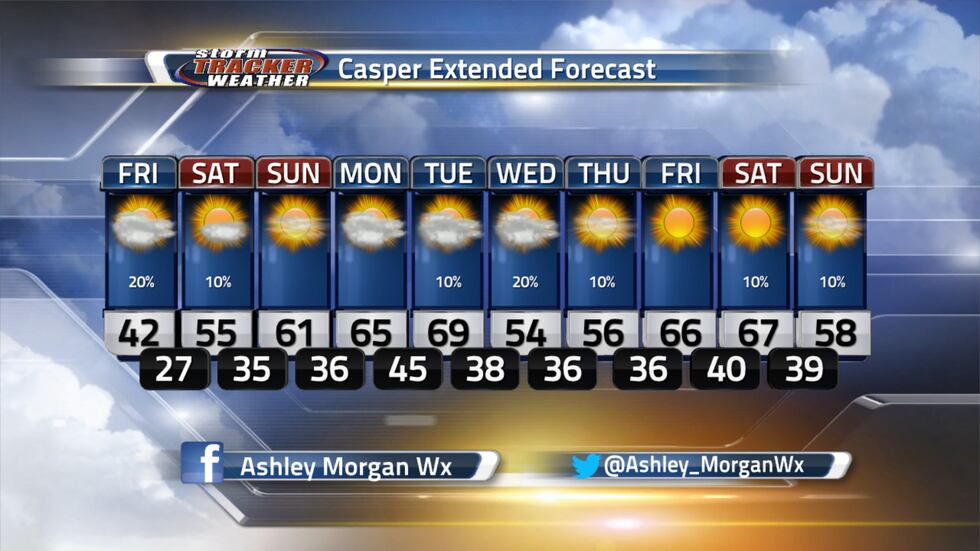 Copyright 2023 KGWN. All rights reserved.