Warm Today, Snow Thursday
Updated: Oct. 10, 2023 at 3:30 PM CDT
CHEYENNE, Wyo. (Wyoming News Now) - Today has been a warm day so far and will continue to be as we make our way through the afternoon and into this evening. Tonight will be on the cool side though as we have cold temperatures moving through the area this evening. Cheyenne, Cody, and Thermopolis will be a bit warmer than most areas but some places will be going below freezing again tonight.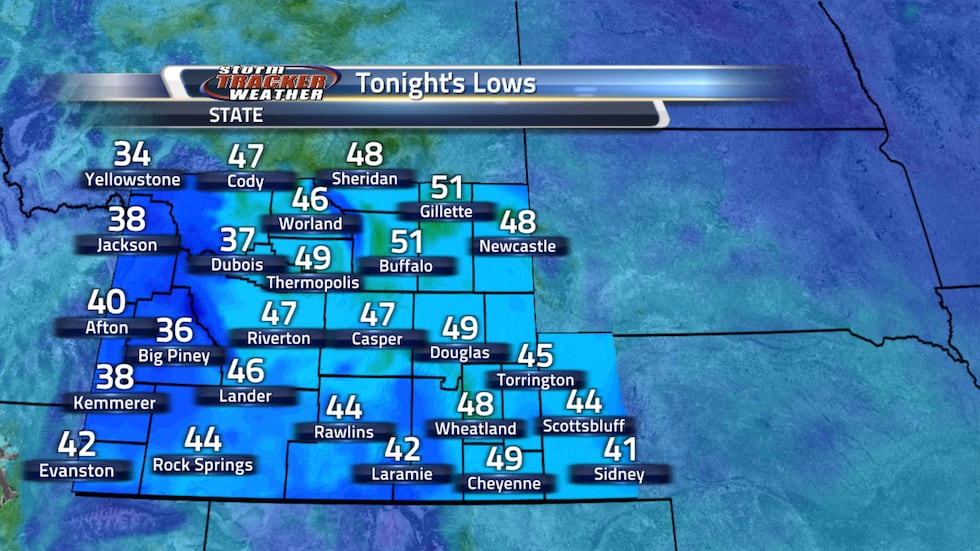 Tomorrow's highs are going to be a bit cooler for us with 60s and 70s through the central parts of Wyoming which is slightly above average but the western edge of Wyoming will be below their average temperatures as the winter weather starts to move into their area.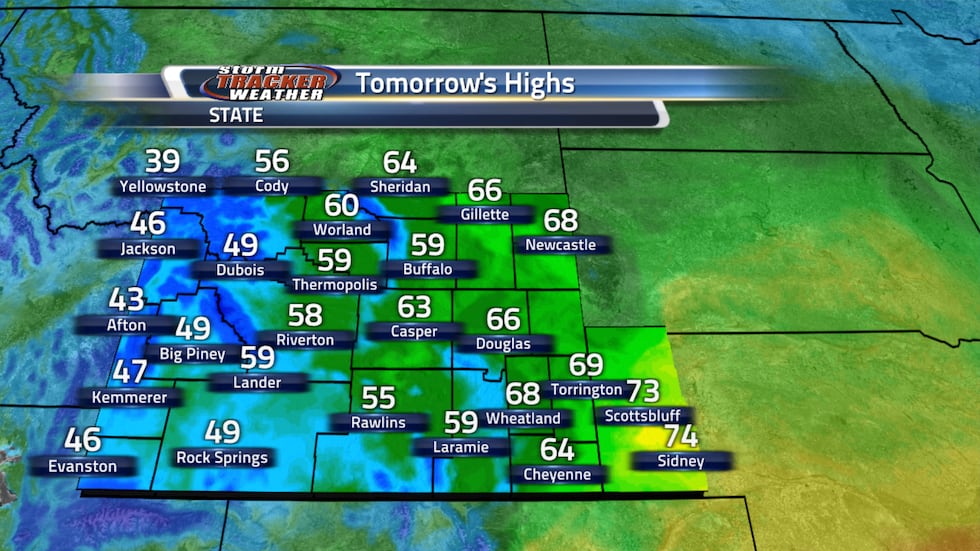 Now for our Futurecast, starting off Wednesday evening we'll see some widespread rain with scattered storms mixed in. Riverton will likely see some heavy rain at times. Snow will be over most of the western edge of Wyoming including Jackson and Yellowstone with some spotty snow possible in higher elevations. Cheyenne will likely see the rain move through later in the morning.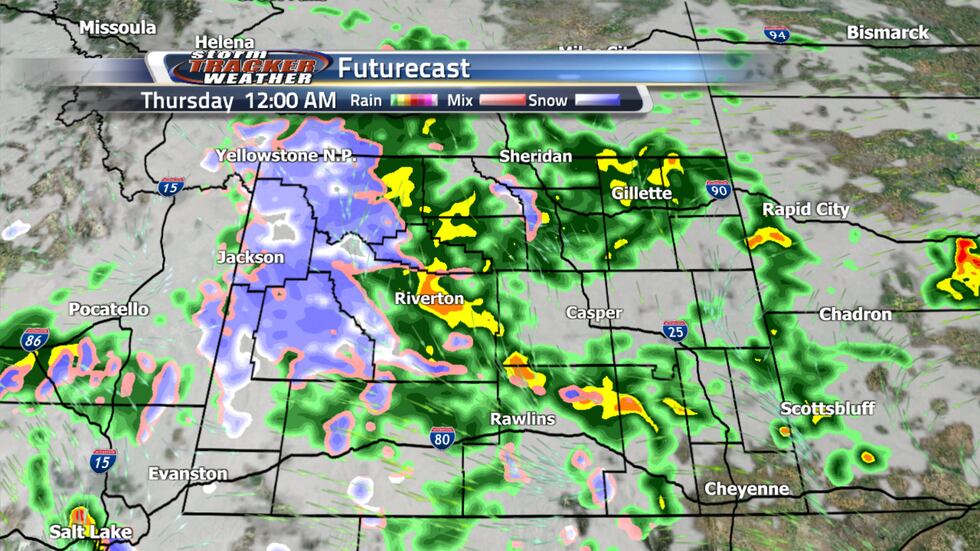 However, as Thursday moves on, the rain moves out of the area and is replaced with a large area of snow. Stretching all the way from the Colorado/Wyoming border, north through Rawlins and Casper, and even through Sheridan. A lot of Wyoming will see at least some snow falling into the afternoon. For us here in Cheyenne though, we'll have to wait a little longer to see the snowflakes fall.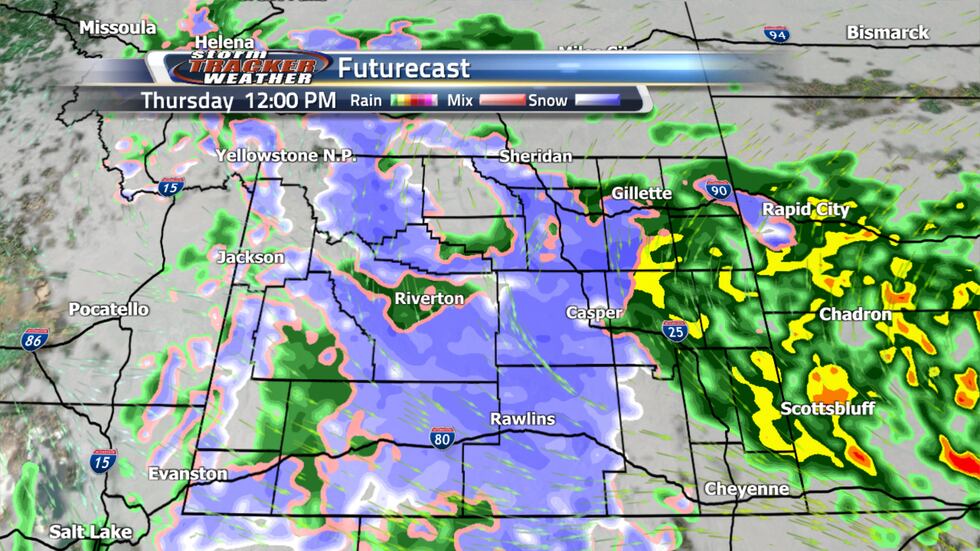 We don't have to wait too long however, later Thursday night, the snow moves into Cheyenne and will stay there through the evening. Patchy snow still hangs around the state in areas around Riverton and near Casper as well. As we make our way into Friday morning, the snow eventually all moves out of the area.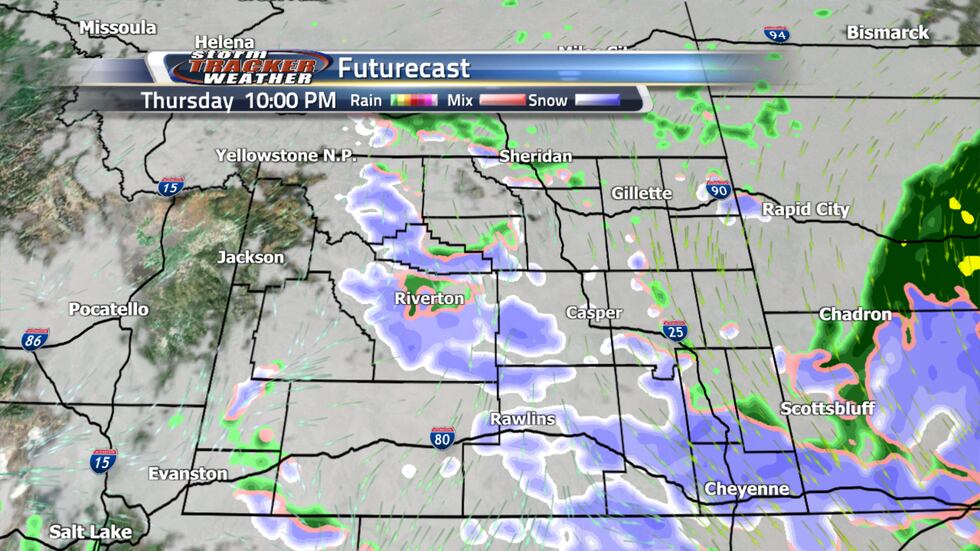 So how much snow are we talking? According to one model, it isn't much for most of us. Most of Wyoming will likely see less than an inch of snow and mostly a lot of rain for this event. However, a different model shows areas getting much more snow. The difference in how much snow we get is heavily dependent when the rain changes into snow. If we go most of the afternoon with warmer temperatures, we'll have mostly a rain event. If we're cold all day long and near freezing for most of the day, we'll see more snow. We'll most likely be on the lower end of the snow forecast with less than an inch in most areas due to the warmer high temperatures for Thursday (mostly in the 40s for the state), and a slowly cooling evening. Even if we stay on the low end of snowfall, it will be the first snowfall of the season for us so let's be prepared for potentially slick roads, especially late on Thursday and early Friday. Visibility could be lowered due to snowfall on Thursday as well. Let's give ourselves plenty of time and stay safe as we travel. Luckily for our Friday, we're forecasted to be partly cloudy so the sun will melt whatever snow is on the ground.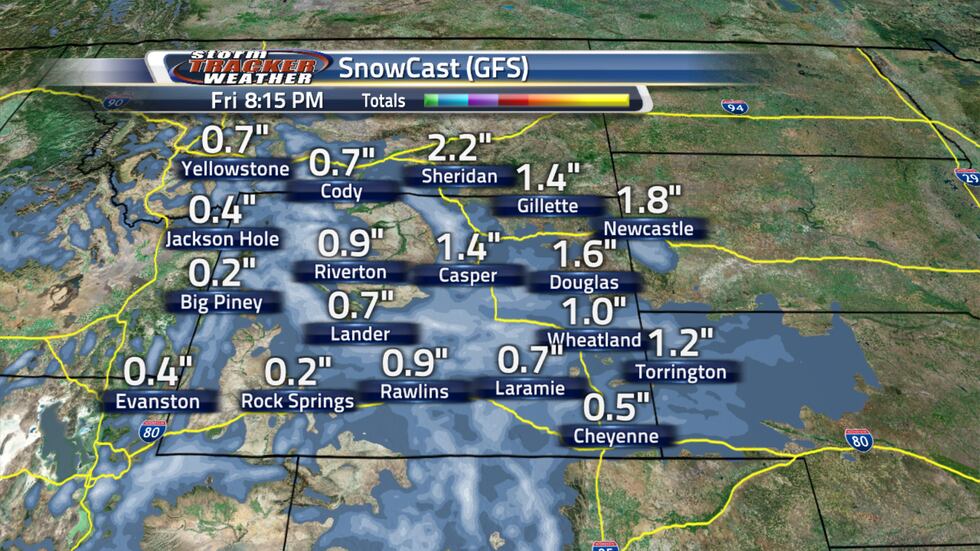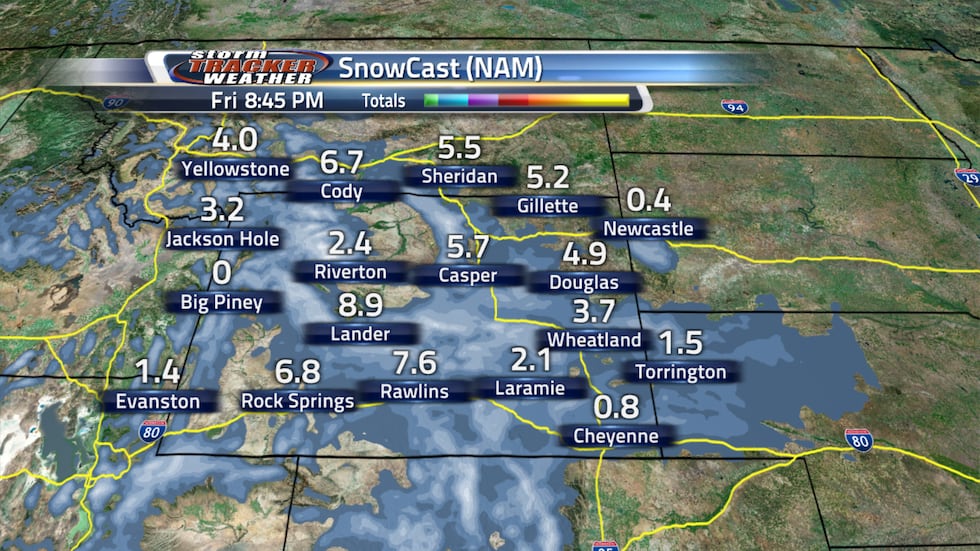 For our extended forecast, today and tomorrow will be nice and warm for us in Cheyenne with rain and storms moving in Wednesday afternoon and cooler temperatures around but the real cool down comes Thursday and Friday with highs in the lower 40s and the rain/snow moving through Thursday. The next weekend warms us up a bit with highs getting back into the 60s.
In Casper, the week is very similar for us. Warm today and tomorrow with rain and snow moving in with the much cooler temperatures Thursday with another chance of snow on Friday. We'll then slowly warm up through the weekend into the new week ahead. Lows on Thursday and Friday for both Cheyenne and Casper are going to be very chilly so be sure to stay warm if you have any evening or morning plans those days.
As a recap, much colder temperatures, quite a bit of rain, and even some snow showers are on the way for us in the next couple of days. Let's be prepared for winter weather to move on into the area and while we may not see a lot of snow, let's be careful as we travel and give ourselves plenty of time.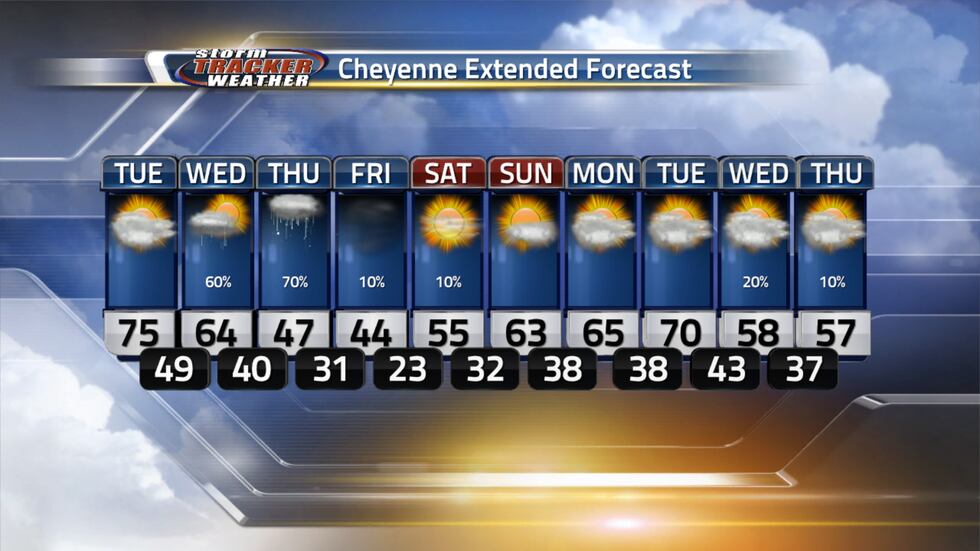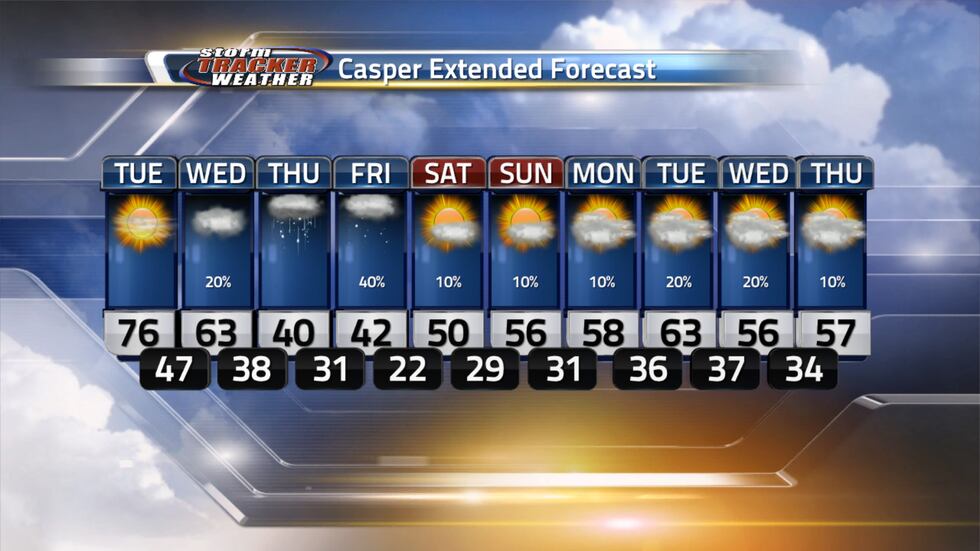 Copyright 2023 KGWN. All rights reserved.