Freeze Tonight, Warm Weekend, Wet Week
Updated: Oct. 6, 2023 at 3:30 PM CDT
CHEYENNE, Wyo. (Wyoming News Now) - So far a cloudy and cool day today but that will change later tonight. Tonight we're going to see very cold temperatures around the area with some areas in the 20s but most of the state in the low 30s. These temperatures are near the freezing point which would be the first freeze for the eastern portions of Wyoming this season. That is why we have a Freeze warning along the eastern edge of Wyoming and a Freeze Watch in the central portions from Casper to Riverton. Both of these expire Saturday morning which is when we're expected to heat back up to well above freezing. Be prepared for a freeze this evening and frost is likely to form around the area.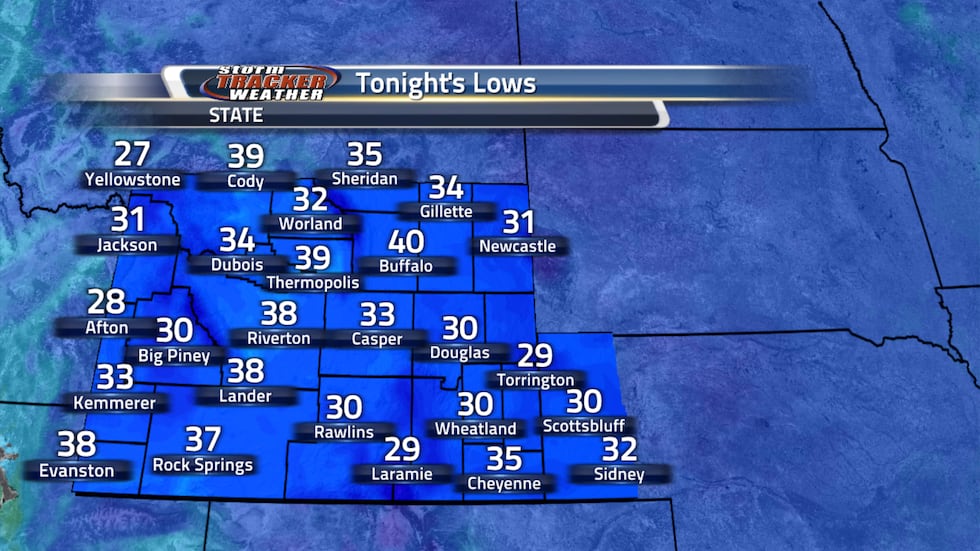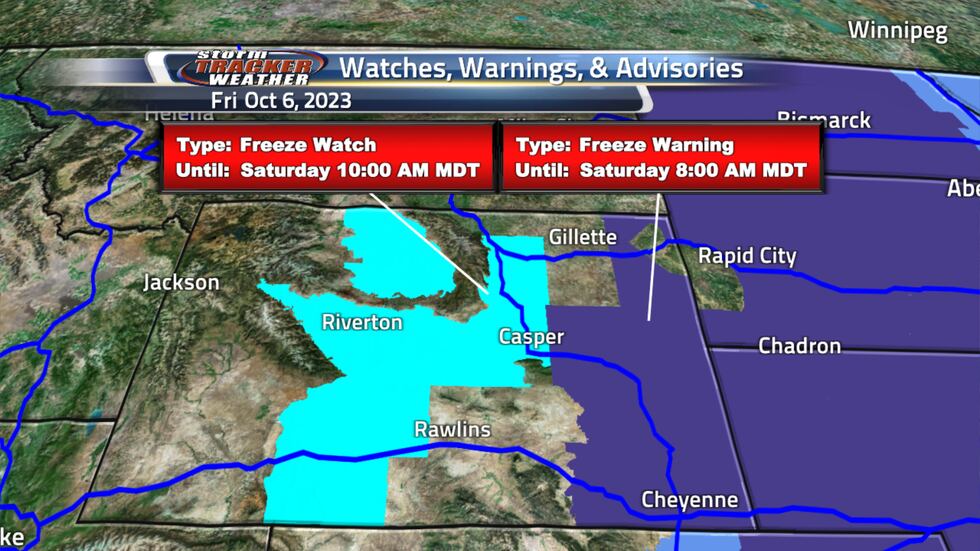 Tomorrow things are much better for us, warmer temperatures with upper 60s and 70s through the area which is above our average temperatures for this time of year. Things will be warm and sunny all day tomorrow which is a nice break from fall and winter like temperatures.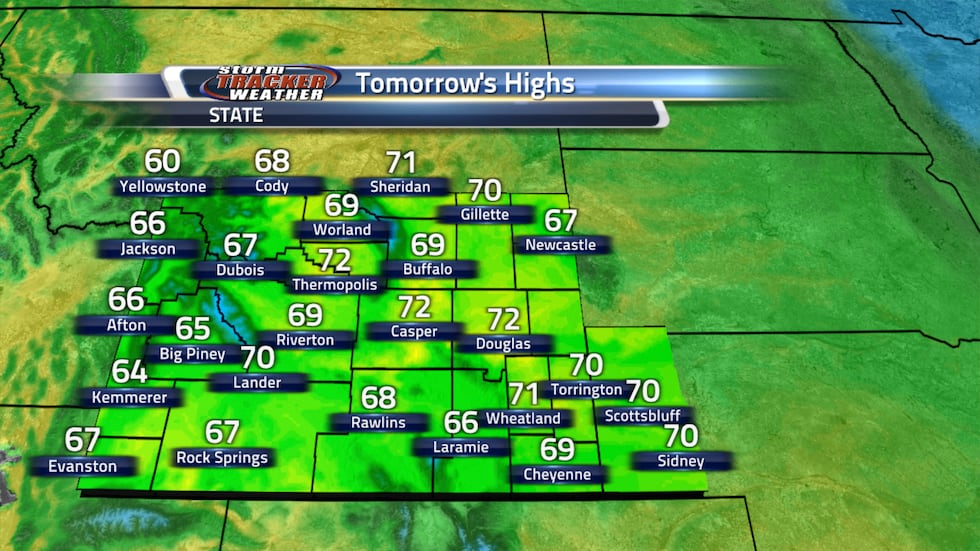 If you're heading out to see the pokes play this weekend you might want to be prepared however. Kickoff is at 6:00 PM Saturday and temperatures will be around 60 degrees at kickoff. It'll be mostly sunny for us but as we make our way through the evening, those winds and cooler temperatures might make things feel pretty chilly as the evening goes on so keep the cold night in mind.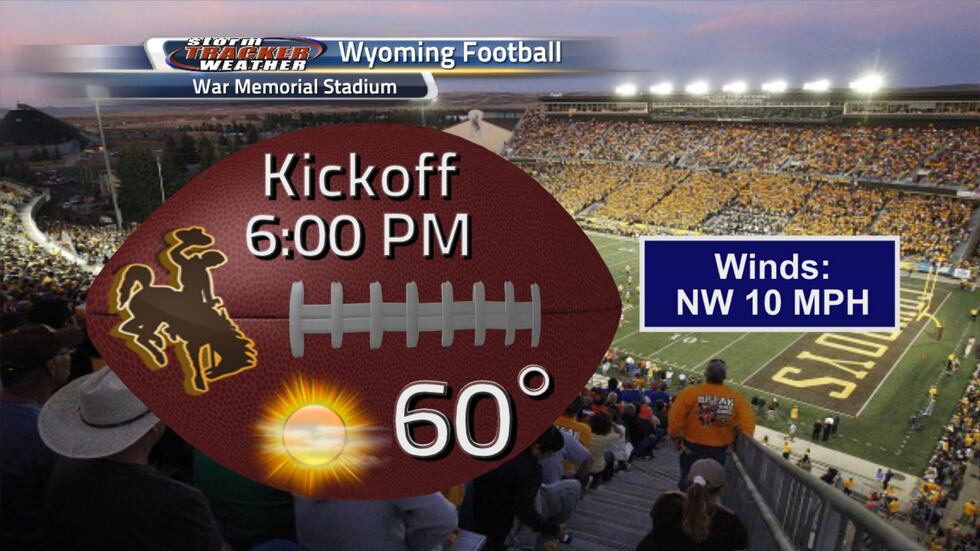 Finally for our extended forecasts, things will be nice and warm through the area for the weekend with plenty of sun and 70s but rain is on the way for Wednesday and Thursday with Thursday bringing in a sharp drop in temperatures. We could also drop below freezing again on Thursday night.
In Casper, the trend will be the same with a nice and warm weekend ahead with plenty of sun and it will continue through the early parts of the week but as we get into Wednesday and Thursday a sharp drop in temperatures will move in with some rain showers around the area. Lows will again be approaching freezing later next week as well. Fall and winter may be pushed back a bit by these warmer temperatures again but a cooldown is on the way for us next week so let's be prepared.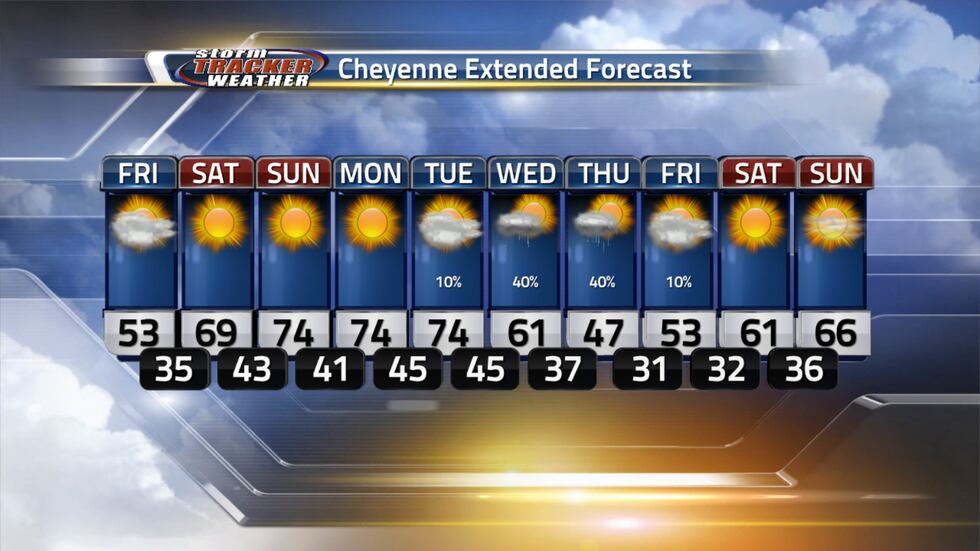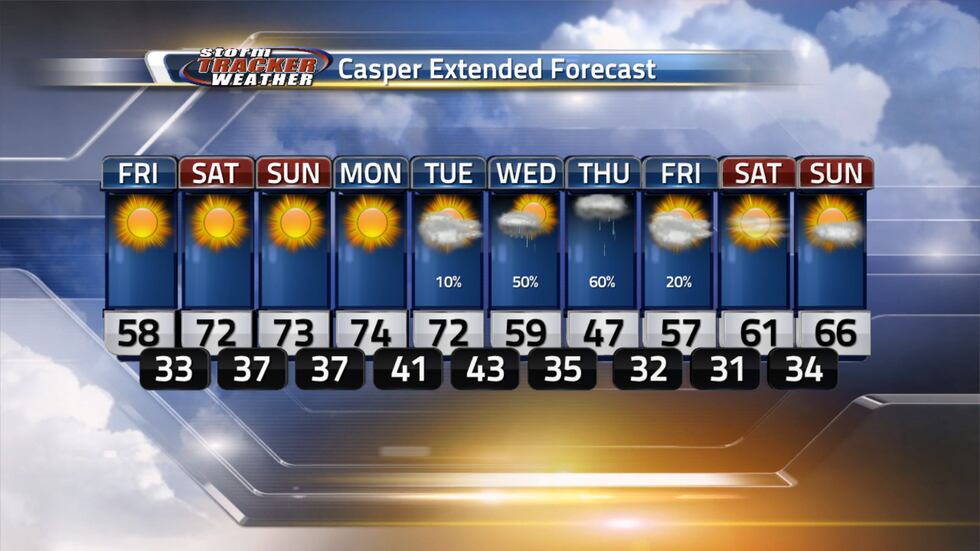 Copyright 2023 KGWN. All rights reserved.