Cool Weather Continues but Warmer Days Soon
Updated: Oct. 4, 2023 at 3:30 PM CDT
CHEYENNE, Wyo. (Wyoming News Now) - It's been a cool day today and it'll get colder tonight. Lows tonight are going to be cold again for us with lows in the 30s and 40s statewide. Most of us will stay above freezing tonight but some frost may develop overnight so be prepared for winter to move in. Our first freeze will likely happen tomorrow night or Friday as things get colder.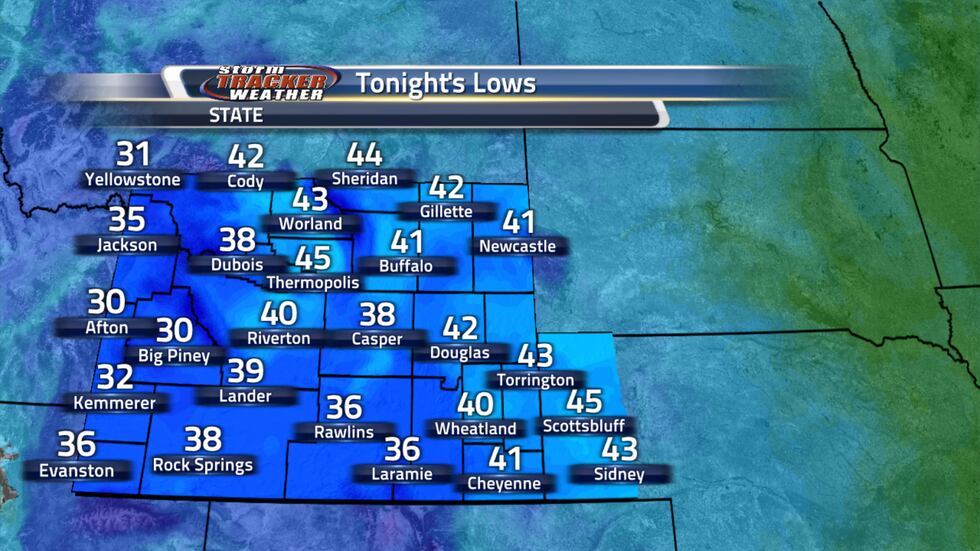 Tomorrow's highs will be cool with temperatures in the 60s statewide. These are normal fall like temperatures around the area with last week's warmth being unseasonably warm.
Unseasonably warm can describe next week for us however as taking a look at our 6-10 day temperature outlook, temperatures will get warm for us in the coming week and much warmer than average as a ridge of high pressure moves in bringing warm air with it and settles in. However that ridge will have some wind gusts coming with it as well with gusts likely hitting 40 mph in wind prone areas.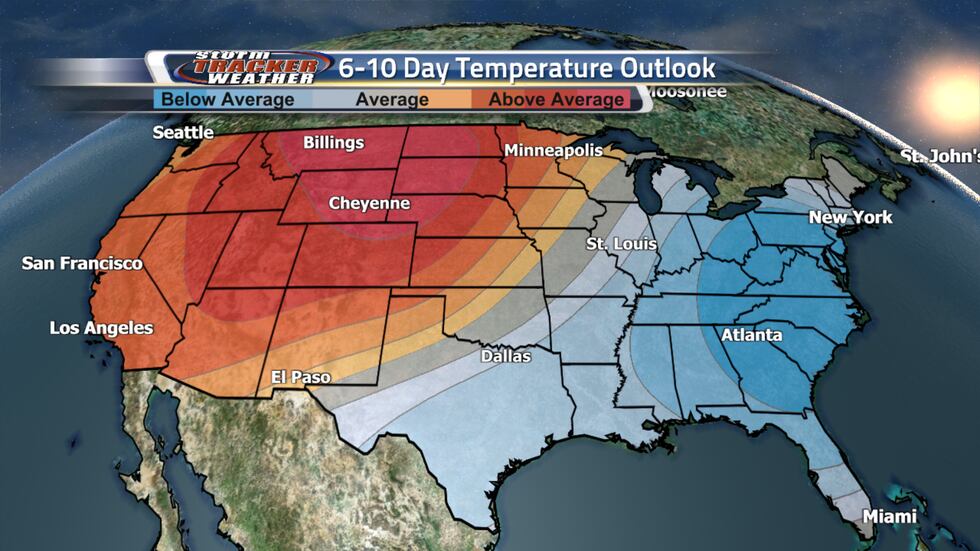 Taking a look at our extended forecasts, things stay cool this week for us with our first freeze in Cheyenne likely coming in Thursday night into Friday morning but we'll also be below freezing on Friday night. Late Thursday night into Friday morning we could also see a few flurries around Cheyenne with more snow likely in higher elevations. This snow won't stick to the ground and only a very small amount will fall if any, but it would mark the first snowfall of the season. Luckily we don't need to worry about snow through the weekend as we warm up into the 70s with plenty of sunshine that continues into next week.
For Casper, the same trend will move through with a cool week this week and freezing temperatures overnight Thursday and Friday. We'll see a better chance of flurries in Casper than in Cheyenne late Thursday but as with Cheyenne, the snow won't stick and only a small amount will fall if we do get any, otherwise it will be a light shower. The weekend brings warm temperatures and plenty of sun which stays with us until Wednesday next week where we could see some rain move in.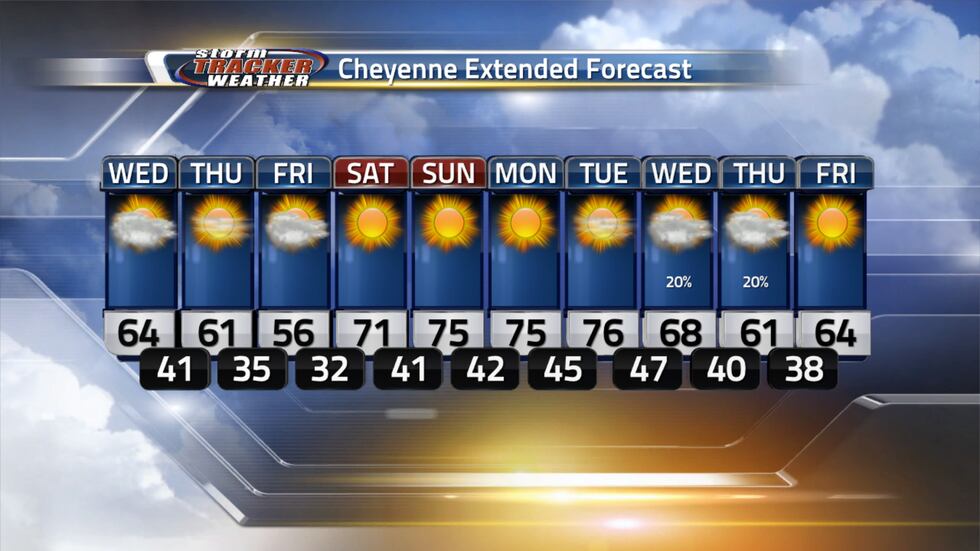 Copyright 2023 KGWN. All rights reserved.