Stormy Monday and Cooling Down
Published: Oct. 1, 2023 at 9:36 PM CDT
CHEYENNE, Wyo. (Wyoming News Now) - While some areas have been dry today, others have seen rain. As we head through the overnight hours, we will start to see rain chances and cloud cover decrease. Temperatures for tonight will vary depending on where you are in the state. Lows will be into the 30s and 40s for most, but we could see lows into the 20s in the mountains of northwest Wyoming.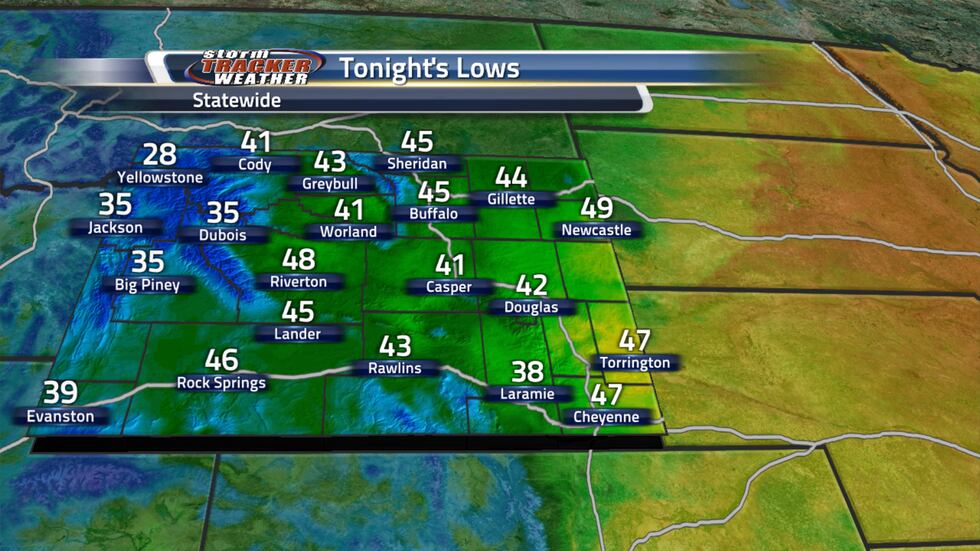 A strong cold front is expected to move through the area on Monday. With that, there is a chance for some storms headed into Monday. A few of these storms could be on the strong side, so the Storm Prediction Center has placed parts of eastern Wyoming in a Marginal Risk. Storms tomorrow could contain gusty winds and small hail during the afternoon and evening hours of Monday.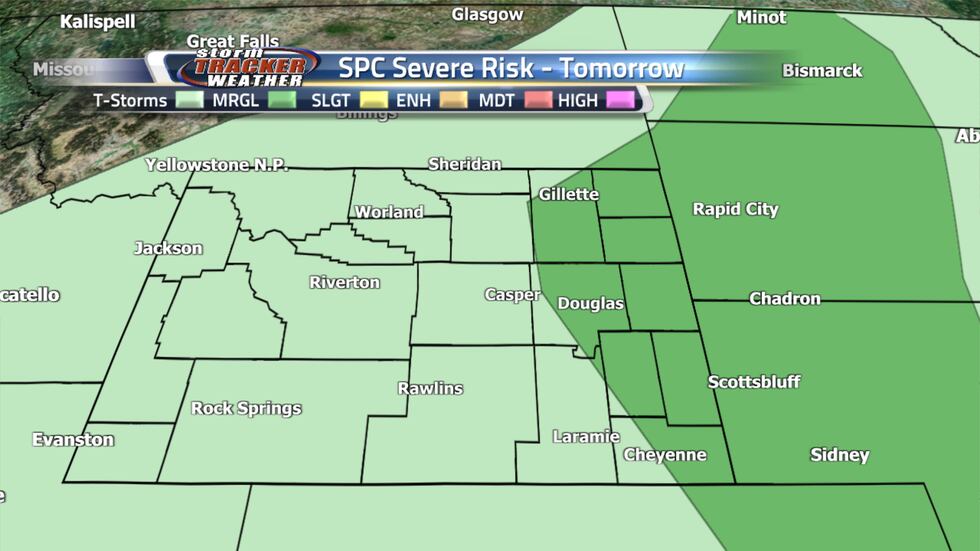 It will be another warm one for some of us on Monday. Temperatures will be mostly in the 60s and 70s across the state. Areas closer to the Nebraska border will see highs into the 80s and higher elevations will see high temperatures into the 50s. Although temperatures will vary depending on the state, we all are expecting a cool down starting on Tuesday.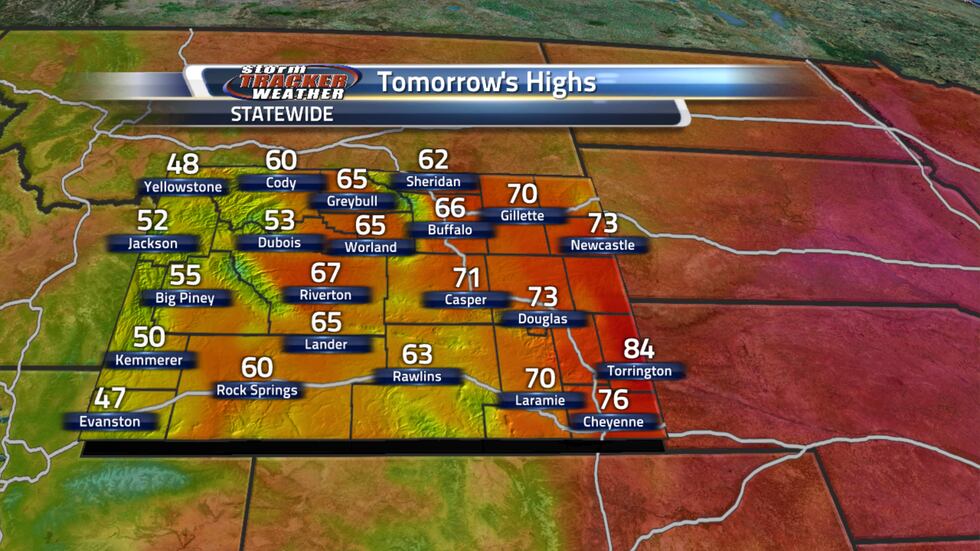 Gusty winds will be possible as the cold front moves through the area. Wind gusts at times later Monday could gusts up to 30 to 40 mph at times as the cold front moves through the area. These gusty winds could continue into Tuesday as well.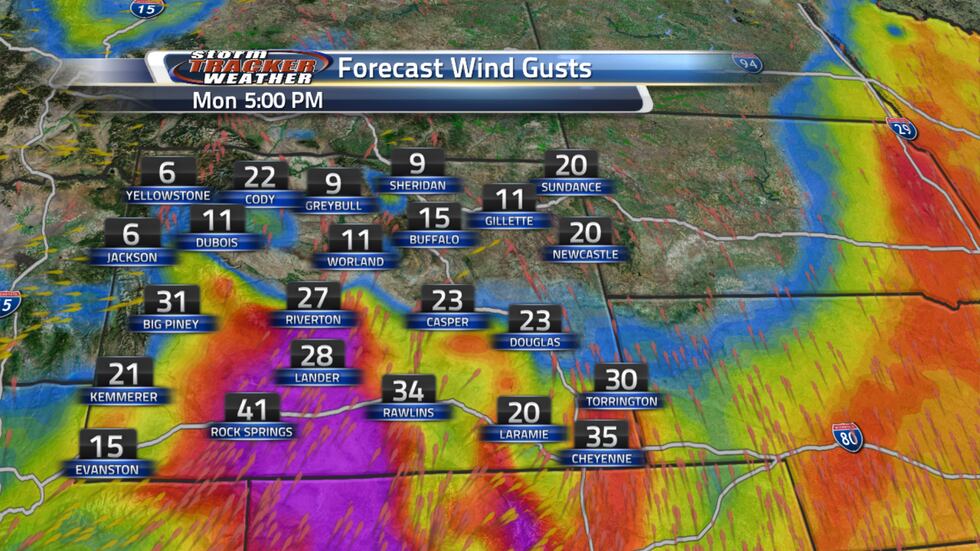 The Extended Forecast for Cheyenne brings a chance for showers and thunderstorms on Monday. Temperatures will fall into the 60s and stay in the 60s through the work week. Sunshine returns through the end of the week and into next weekend. When we reach next weekend, we will see temperature return back into the 70s.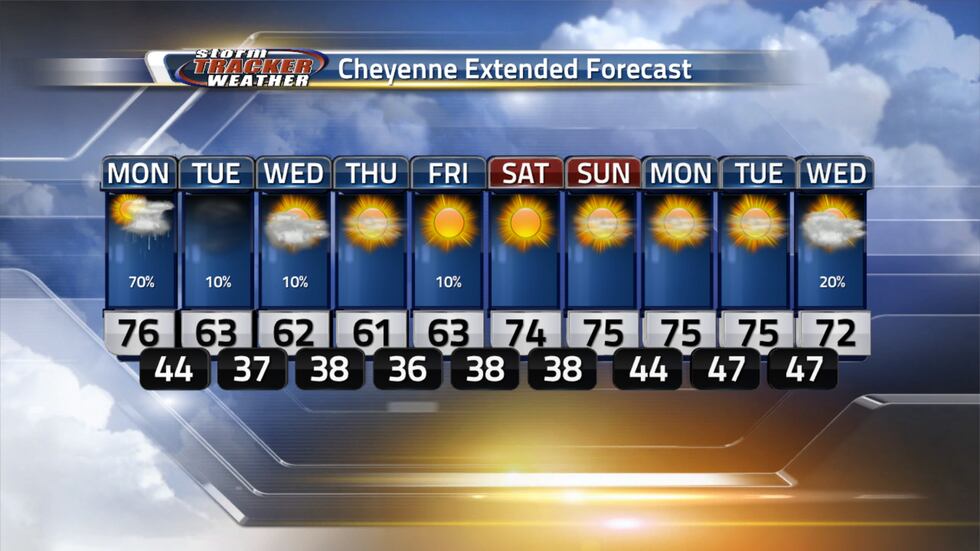 The extended forecast for Casper has a slight chance for showers into Monday. A better chance of rain, and breezy conditions are possible into Tuesday. Temperatures will fall into the 50s. Through the rest of the work week, we will see temperatures increase back into the 60s. Sunshine returns for next weekend with temperatures warming back up into the 70s.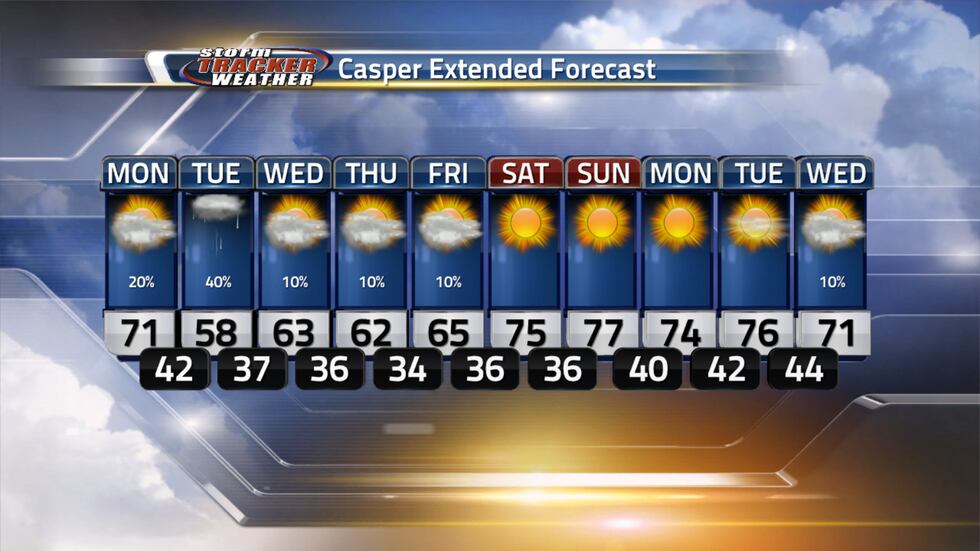 Copyright 2023 KGWN. All rights reserved.