Storms Today, Cold This Week
Updated: Oct. 2, 2023 at 3:30 PM CDT
CHEYENNE, Wyo. (Wyoming News Now) - Starting today with a look at our severe risk, we have a slight risk of severe weather in the yellow area which is just east of Cheyenne through portions of the Nebraska panhandle including Scottsbluff. We also have a marginal risk of severe weather in the dark green areas that does include Cheyenne and ends just east of Casper. In the dark green and yellow areas are where we'll the the strongest storms. Some storms could be strong to severe bringing strong wind gusts, hail, and heavy rain so be prepared for a stormy day today.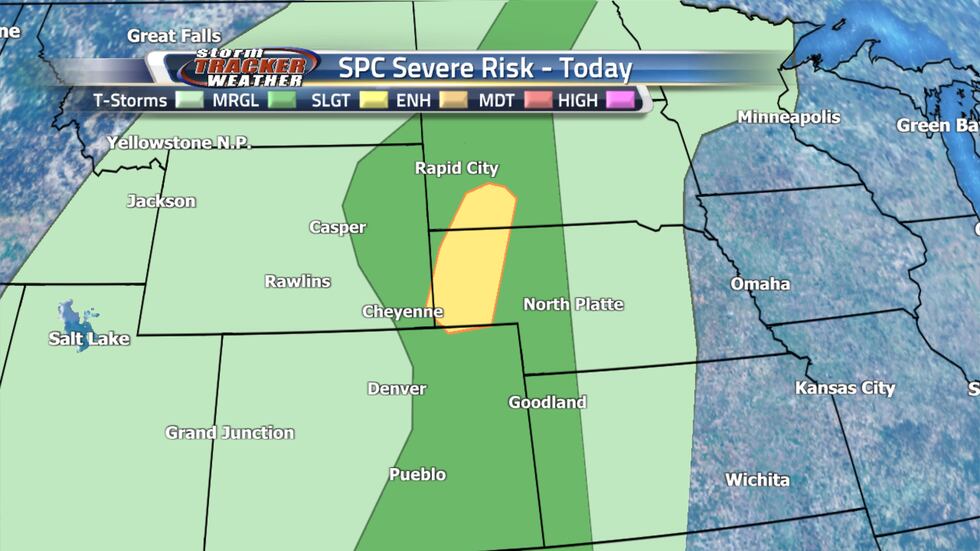 After the storms pass we'll have a chilly, to downright cold evening. 43 in Cheyenne is around average for this time of year but Laramie will reach 35 tonight. Very close to the freezing point of 32 degrees and a sign that winter temperatures are trying to move in. Later this week our lows will be getting closer to freezing so keep that in mind if you have any outdoor plants, or if you plan to do anything later in the evenings.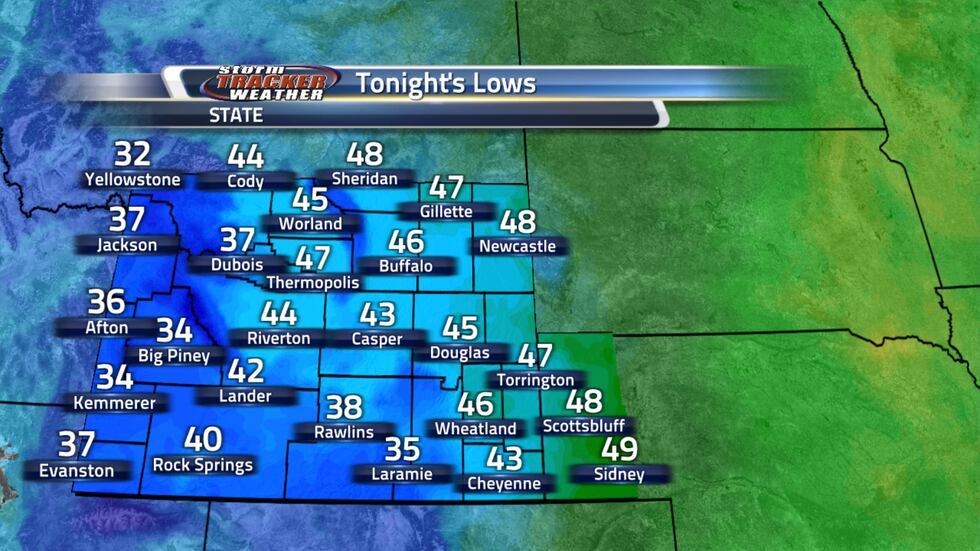 For our highs tomorrow things will be much cooler. we'll be in the 60s at the warmest through the state with Casper and Laramie in the 50s. The western edge of Wyoming will be down in the 40s for their highs.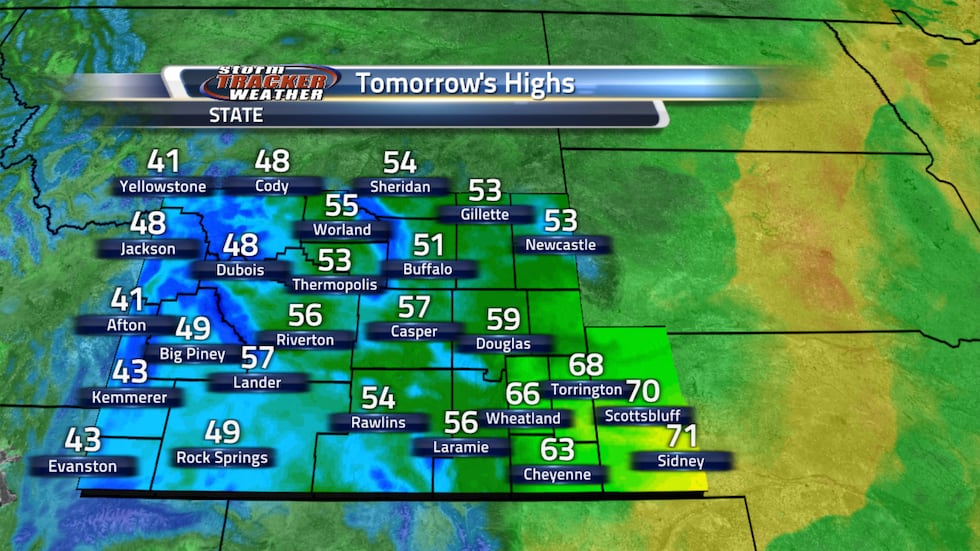 For our extended forecast, storms very likely today for Cheyenne and rain possible into tomorrow with 50s and 60s being our highs for the rest of the week. The sunshine and warmer temperatures return for us over the weekend and into the new week ahead so fall won't stick around too long for us. Keep those lows in mind however as we're forecasted to hit 32 on Thursday and Friday.
In Casper, rain and storms today and tomorrow for us and cooler temperatures will stick around through the week. The weekend and next week will get us back into the 70s with plenty of sunshine so again, fall doesn't stick around too long. However, our lows through the week will go below freezing on Thursday and Friday.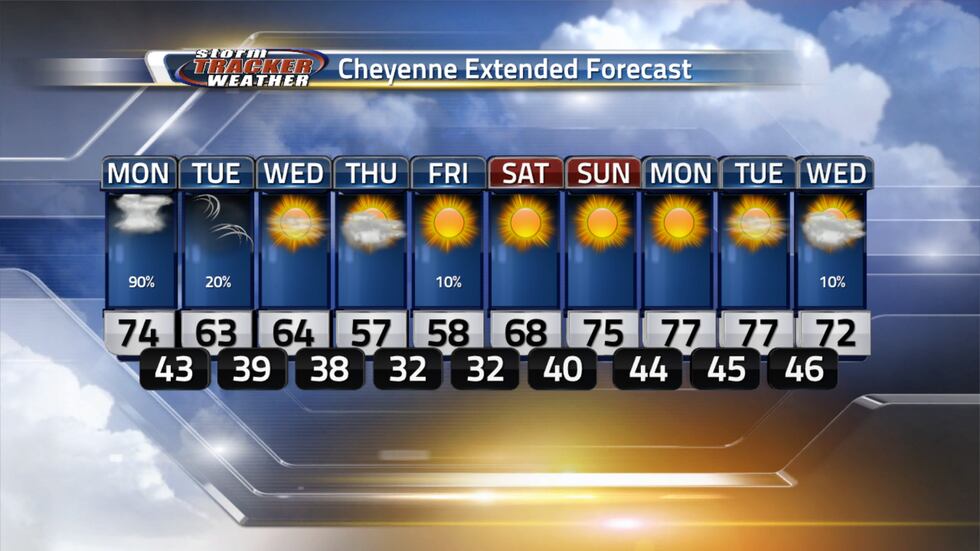 Copyright 2023 KGWN. All rights reserved.