Another Warm Day on the Way
Published: Sep. 30, 2023 at 9:29 PM CDT
CHEYENNE, Wyo. (Wyoming News Now) - Some showers and storms will continue to decrease as we head into the late evening and overnight hours. Low temperatures across the state will be from the 40s to the 50s. Some areas in the mountains will fall into the 30s tonight.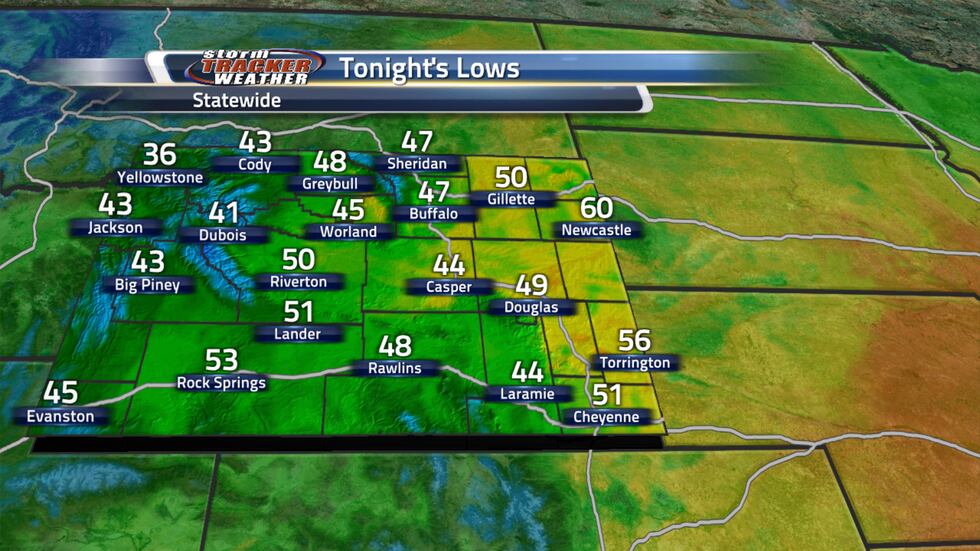 We are watching a chance for some strong storms across the area headed into Sunday. There is a marginal risk for some strong storms into eastern Wyoming. Weather models are showing there could be some thunderstorm development. A few of the storms could be on the strong side, with gusty winds and small hail. The best severe weather risk will especially be northeast of a Douglas to Gillette line.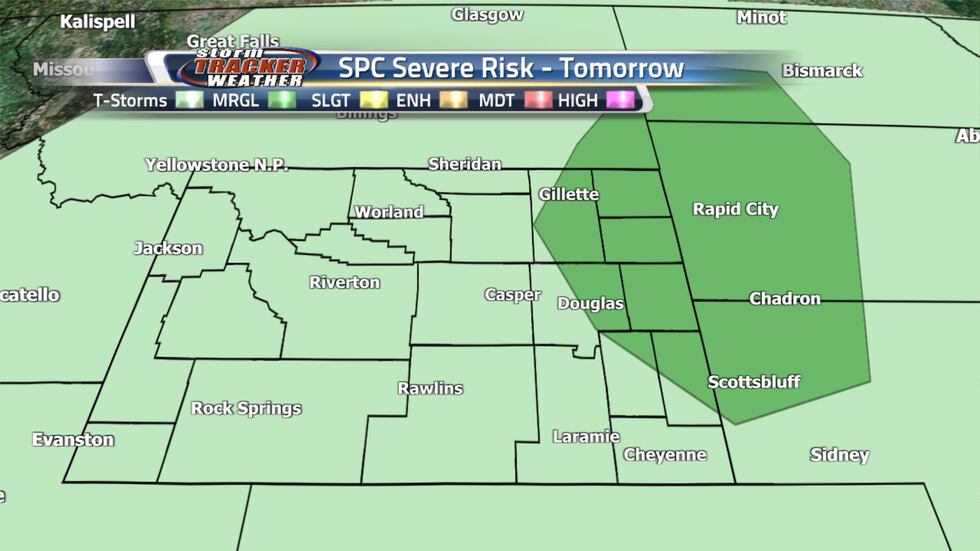 For many areas, it will feel much more like late summer. Temperatures across Southeast Wyoming will be into the 70s and 80s. In fact, some locations near the Nebraska border will see highs in the 90s. Some areas will be on the cooler end in the higher elevations.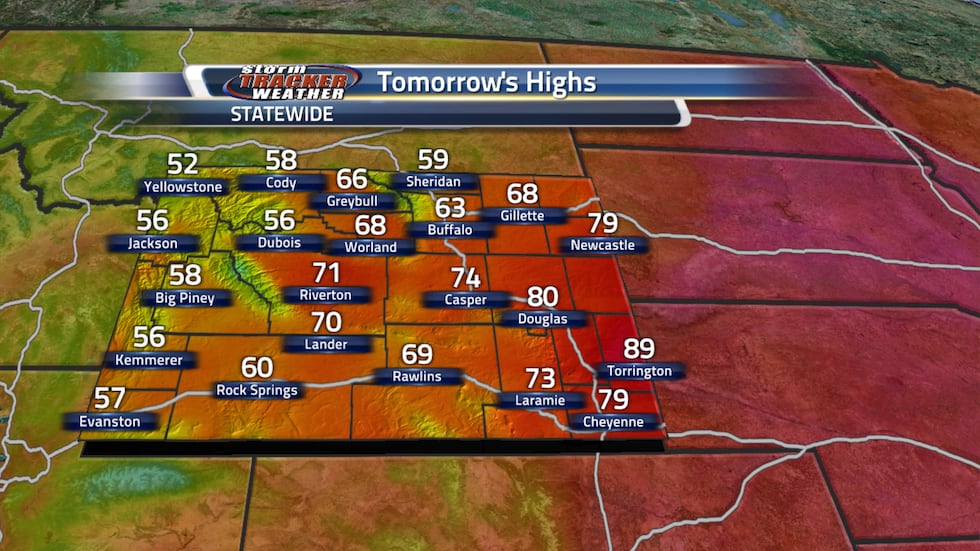 Extended Forecast for Cheyenne - Rain chances will be possible on Sunday, but the best chance for rain will be headed into later Monday and Monday Night. Tuesday will be the start of the cooler temperatures, with low rain chances in the forecast. Sunshine returns and cooler conditions stick around. We start to see a gradual warm up at the end of next weekend.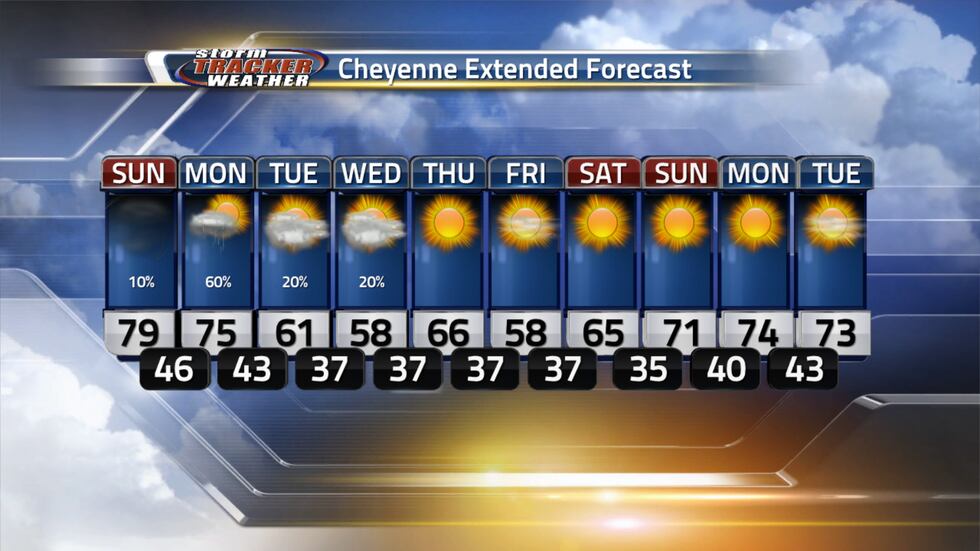 Extended Forecast for Casper - Low rain chances will linger into Sunday. A weather system will bring rain and chances for storms both Monday and Tuesday. We will start to see cool temperatures on Tuesday. Sunshine returns with cool temperatures lingering by the end of the week. We do start to see a gradual warm up by the end of next weekend.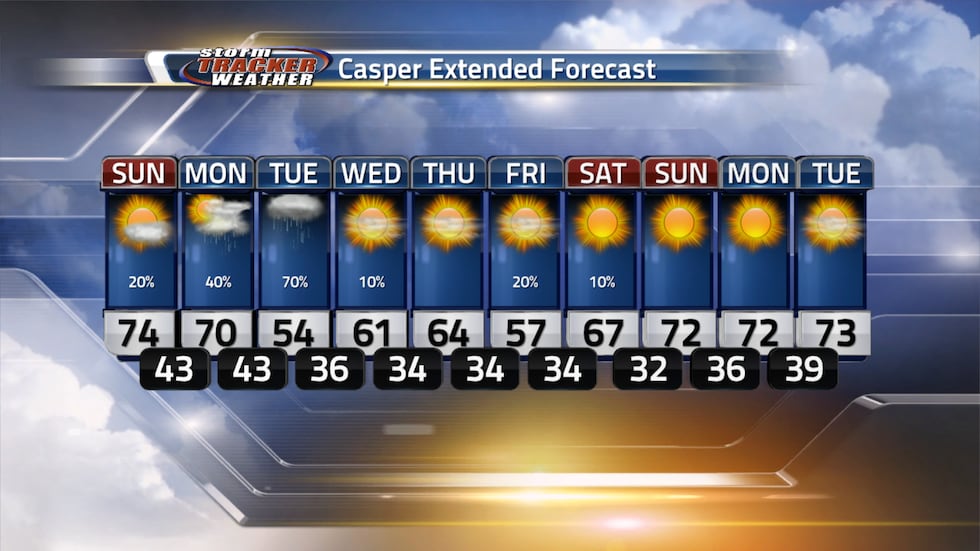 Copyright 2023 KGWN. All rights reserved.