Police called to Britney Spears' home over video of her dancing with knives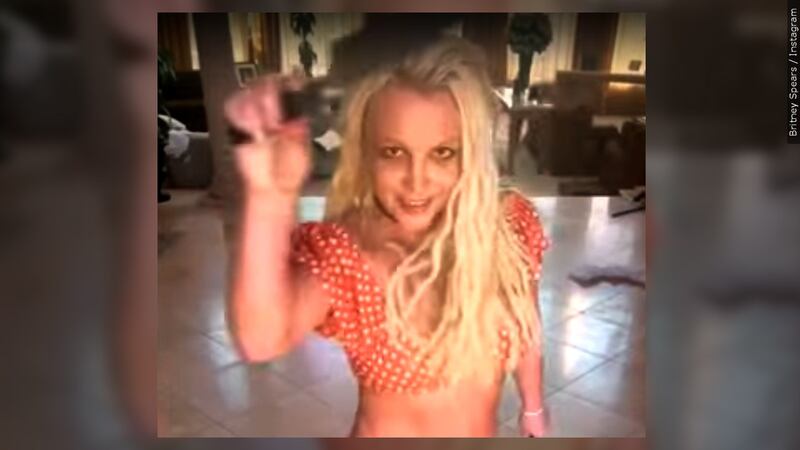 Published: Sep. 29, 2023 at 1:57 PM CDT
|
Updated: Sep. 29, 2023 at 1:58 PM CDT
(CNN) – Police were called to the home of Britney Spears in Southern California Wednesday to conduct a wellness check.
It came after Spears posted a video on social media depicting herself dancing with knives, although the caption said they were not real.
The Ventura County Sheriff's Office said someone close to Spears called authorities genuinely worried about her well-being.
A sergeant was sent to her home and talked with the head of her security team over an entrance intercom.
He told the sergeant he was with Spears, there was no threat to her safety, and she did not want deputies to enter the property.
Also, the singer's attorney called the sergeant saying he had just spoken with her and assured him there were no issues with her mentally, physically or otherwise.
After those two assurances, the sergeant left.
In January, there was another wellness check after what Spears described as "prank phone calls" prompted police to stop by her home.
Copyright 2023 CNN Newsource. All rights reserved.