Cool Weather is on the Way
Published: Sep. 28, 2023 at 7:35 PM CDT
CHEYENNE, Wyo. (Wyoming News Now) - If you are ready for those fall temperatures, you will have to wait just a little longer. Tonight, it will be cool but it will be cooler in the days to come. For tonight, temperatures across the state will be into the the 30s to the 40s. Temperatures into the upper 20s in the mountains.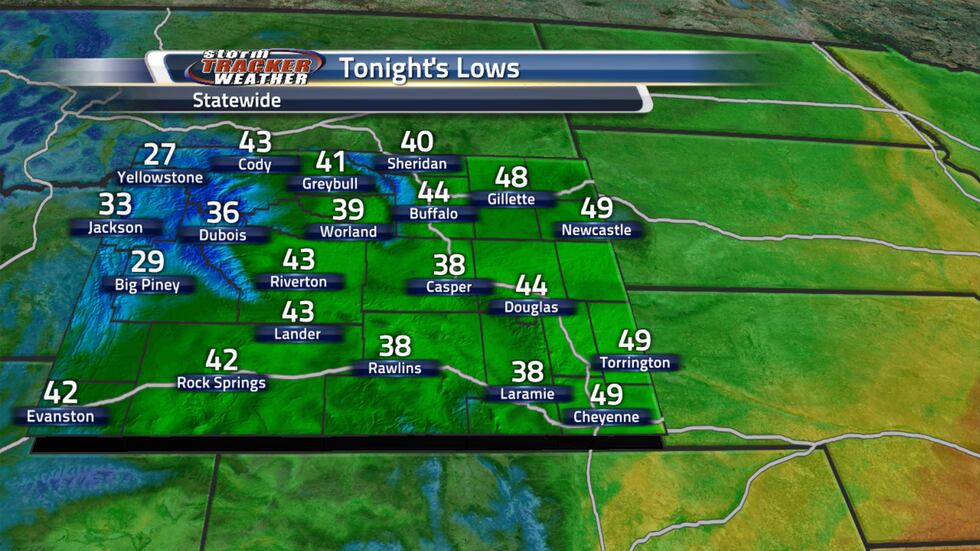 As we close out the work week, it is still going to be a warm one across the cowboy state. Temperatures will warm into the 70s to around 80. Higher elevations will be into the 50s and 60s. We will be warm, but the warm weather will eventually come to an end.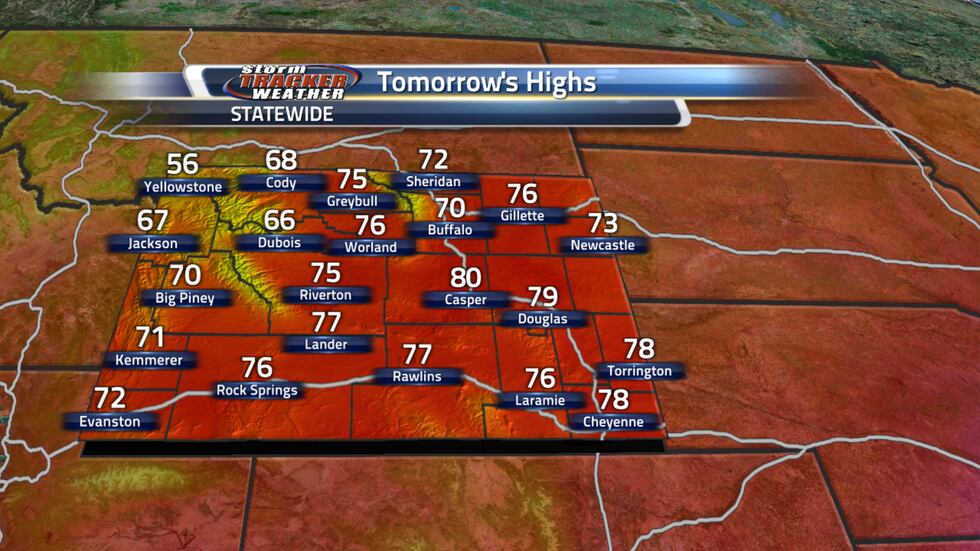 We will see increased fire weather conditions for parts of south central Wyoming. The combination of warm temperatures, very dry conditions, and gusty winds will result in elevated fire weather potential, especially in areas including Rawlins. Refrain from any outdoor burning.
Extended Forecast for Cheyenne - We will see another day of sunshine across the area for Friday. We will see sunshine into the weekend as well, but we could see a stray shower or thunderstorm move through. We do finally catch a break from the warm temperatures starting on Monday. Showers will be a possible Monday and Tuesday, before sunny days return. High temperatures will be in the 50s and 60s.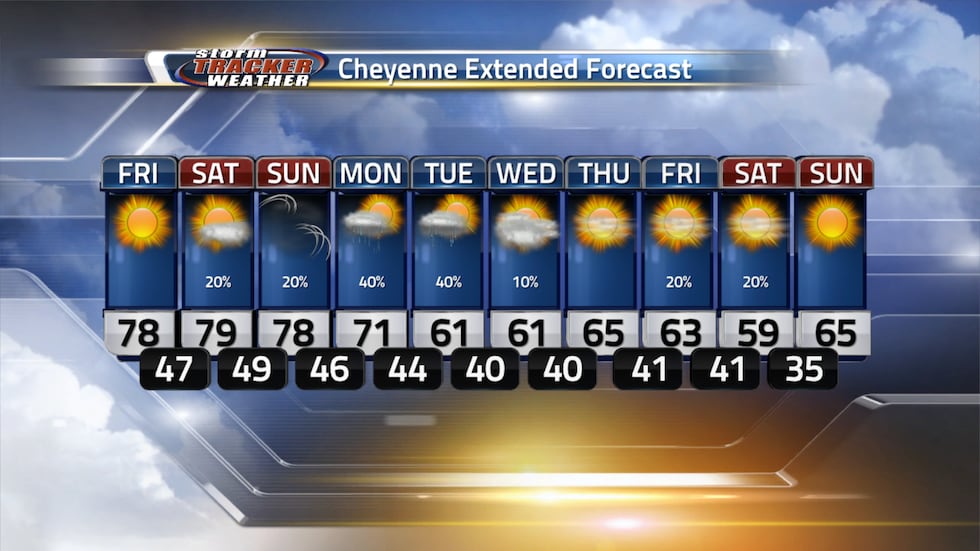 Extended Forecast for Casper - We will see plenty of sunshine as we close out the week and head into the weekend. We could see a stray shower headed into Sunday. Rain chances return Monday and Tuesday, with cooler temperatures. We will see highs into the 50s for Tuesday. We do keep low rain chances in the forecast for the rest of the work week. High temperatures will remain into the 50s and 60s.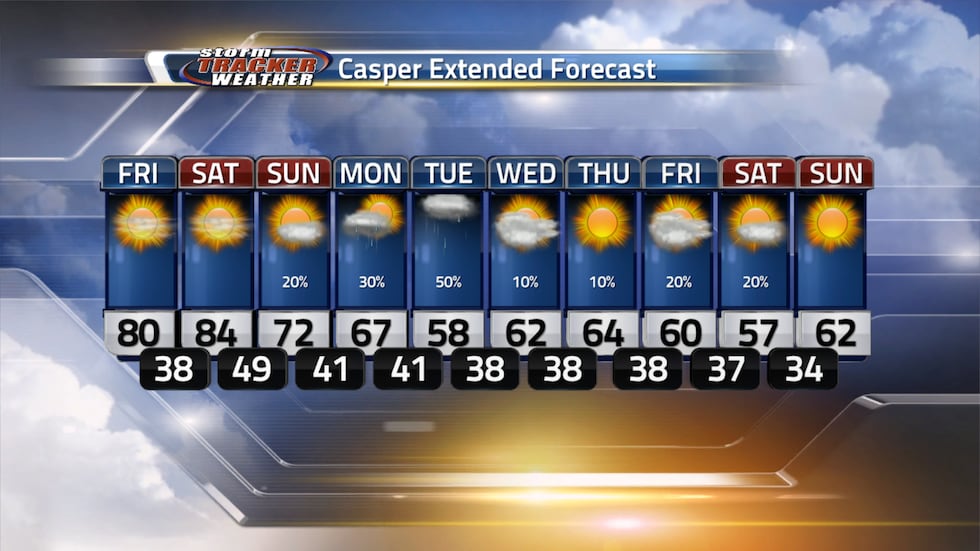 Copyright 2023 KGWN. All rights reserved.