Natrona County Emergency Management to conduct outdoor warning system siren test
Friday morning Natrona County Emergency Management will be testing all 36 warning sirens across the county.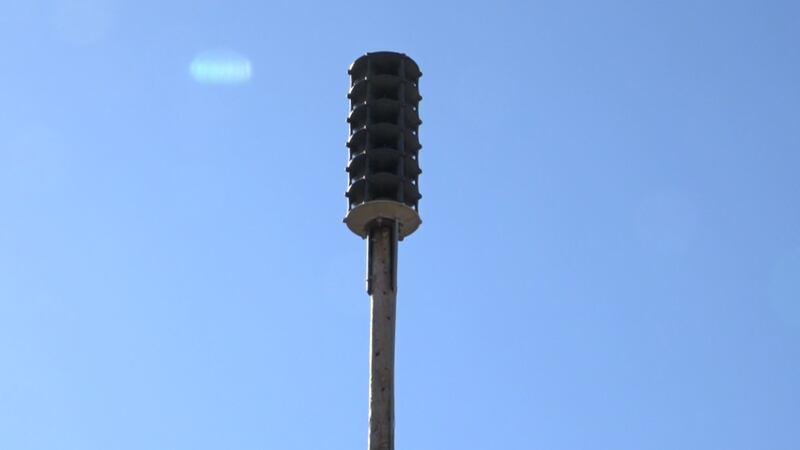 Published: Sep. 28, 2023 at 1:30 PM CDT
CASPER, Wyo. (Wyoming News Now) - Every year Natrona County Emergency Management individually tests the 36 outdoor warning sirens located across the county. The test ensures that sirens are functional and up to date, as well as identify any potential issues within the system. Each siren will be tested individually for three minutes, so Natrona County residents will be hearing these alarms go off throughout the county. The sheriff's office wants to remind the public that this is just a test, not an actual emergency.
Kiera Grogan, the Public Information Officer for the Natrona County Sheriff's Office, says, "We want our citizens to be prepared and warn them ahead of time that this is a test of our outdoor warning system and not to alert 9-1-1 because this is a scheduled test. However, instead we encourage them to participate with us and if they're outside and do hear an outdoor warning test go off in their vicinity of their residence to practice by going inside, safely assembling and seeking information just as they would in an emergency."
The outdoor warning siren test will begin September 29 at 9 am and will continue as late as 2 pm.
Copyright 2023 KGWN. All rights reserved.