Nice and Sunny Weather Ahead
Updated: Sep. 26, 2023 at 3:30 PM CDT
CHEYENNE, Wyo. (Wyoming News Now) - It's a nice and warm day today with plenty of sunshine and it'll stay that way all day. Once we get into the evening though things will change. Cooler temperatures are on the way this evening with mostly 40s across the state. The western edge of Wyoming is going to see temperatures near freezing tonight.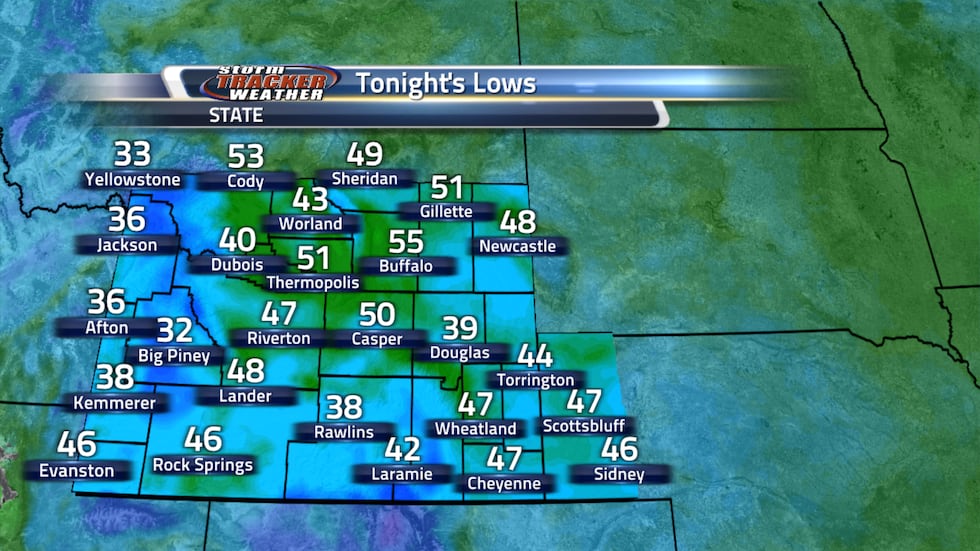 Tomorrow will be another warm day however with highs even warmer than today's highs. plenty of 80s around the area with 82 in Cheyenne as our high, 84 in Casper, and Wheatland and Torrington are going to be close to 90 with 87 degrees as their high.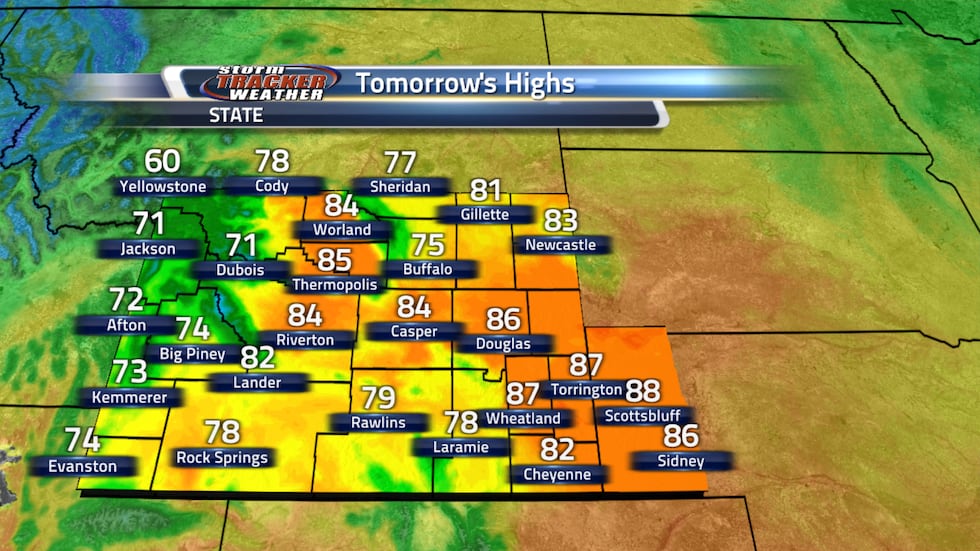 For most of us though temperatures will stay pretty steady as we make our way through the week with low to mid 80s for most places but Sunday brings cooler weather statewide as we start a cooling trend with rain chances moving in.
Looking at our extended forecasts, Cheyenne can expect a nice warm and sunny week ahead with 80s all week long until Sunday where we start a cooling trend and we'll hit the 60s later next week. Rain chances move in next week as well with some stray showers possible.
In Casper, 80s here as well but Thursday will be a bit cooler and an outlier for us. Sunday will be cool for us as we drop from 83 to 68 in just one day with clouds and spotty showers moving in. Fall has started and even though it may not feel like it now, the cooler temperatures are on their way for the Cowboy State.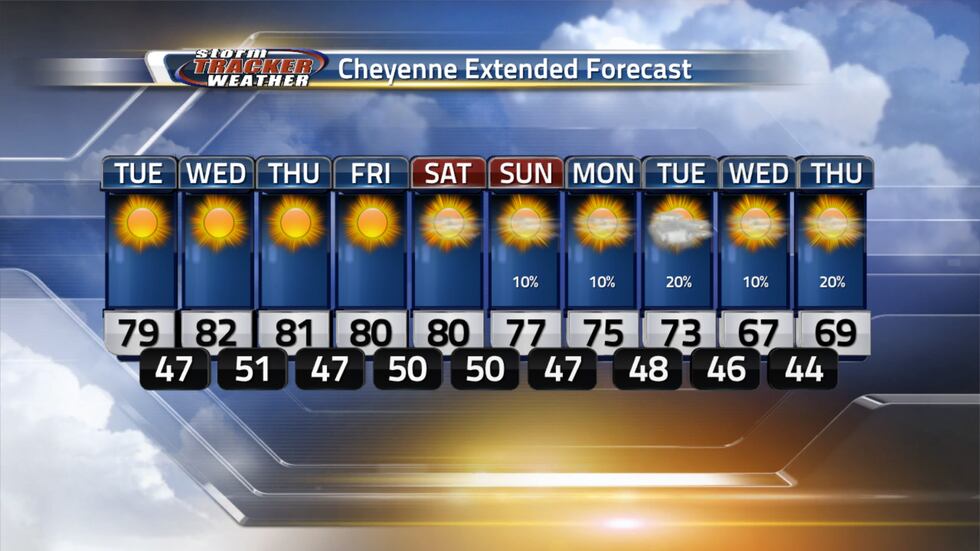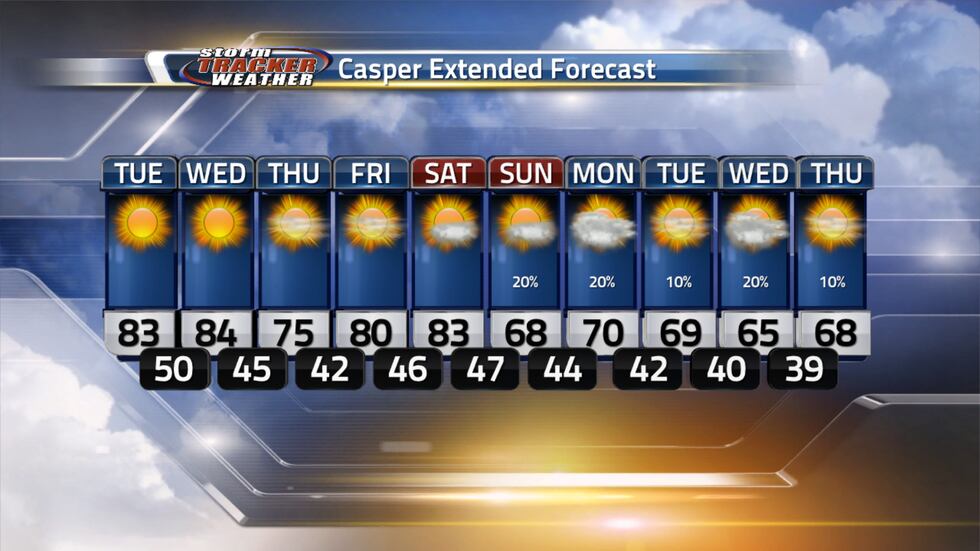 Copyright 2023 KGWN. All rights reserved.