Biden administration invests $2.4 million into Wyoming railroads, $1.4 billion nationally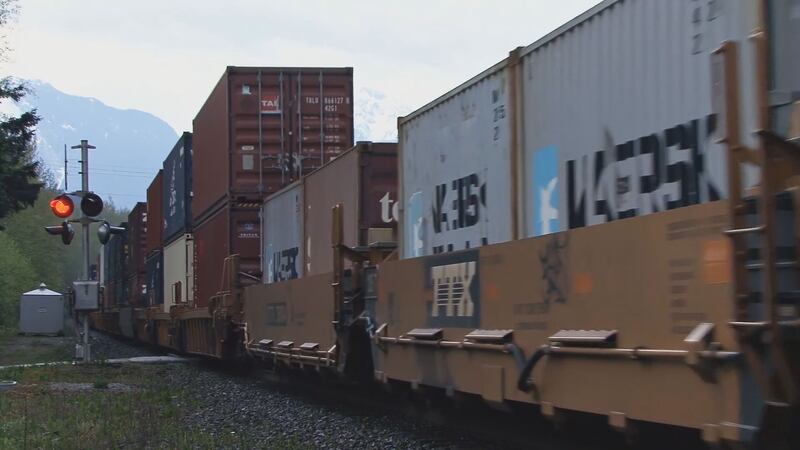 Published: Sep. 25, 2023 at 9:51 AM CDT
CHEYENNE, Wyo. (Wyoming News Now) - It's a historic number.
The Biden administration announced Monday that it has awarded more than $2.4 million into Wyoming for rail improvement projects.
Nationally, over $1.4 billion was invested in railroads for 70 rail improvement projects in 35 states. The funds will focus on projects that improve railway safety and boost capacity, with much of the money coming from the 2021 infrastructure law.
This is the largest amount ever awarded for rail safety and rail supply chain upgrades through the Consolidated Rail Infrastructure and Safety Improvements program.
"These projects will make American rail safer, more reliable, and more resilient, delivering tangible benefits to dozens of communities where railroads are located, and strengthening supply chains for the entire country," Transportation Secretary Pete Buttigieg said in a statement
The funds allocated to Wyoming will contribute to the Strategic Acquisition of Efficient & Clean Tier 4 Locomotive Project. It involves final design and construction activities for the replacement of a Tier 0 locomotive with a Tier 4 Environmental Protection Agency compliant locomotive.
"The more stringent environmental requirement will greatly reduce emissions and greenhouse gases from rail operations while also improving safety," according to a statement from the Federal Railroad Administration.
The investment comes on the heels of heightened scrutiny against railroads amid the disaster in East Palestine, Ohio that saw 50 train cars derail releasing a hoard of toxic chemicals in February.
According to the Associated Press, over 1,000 derailments happen every year.
Copyright 2023 KGWN. All rights reserved.