Published: Sep. 23, 2023 at 7:58 PM CDT
CHEYENNE, Wyo. (Wyoming News Now) - We are seeing beautiful weather for the next couple of days, but we could get chilly at times during the overnight hours. A Freeze Warning is in effect for parts of the Laramie Range and the Upper North Platte River Basin until 8 AM Sunday. Frost Advisory is also in effect until 8 AM Sunday for the Shirley Basin and into Central Carbon County. We could see temperatures fall into the upper 20s to the low 30s.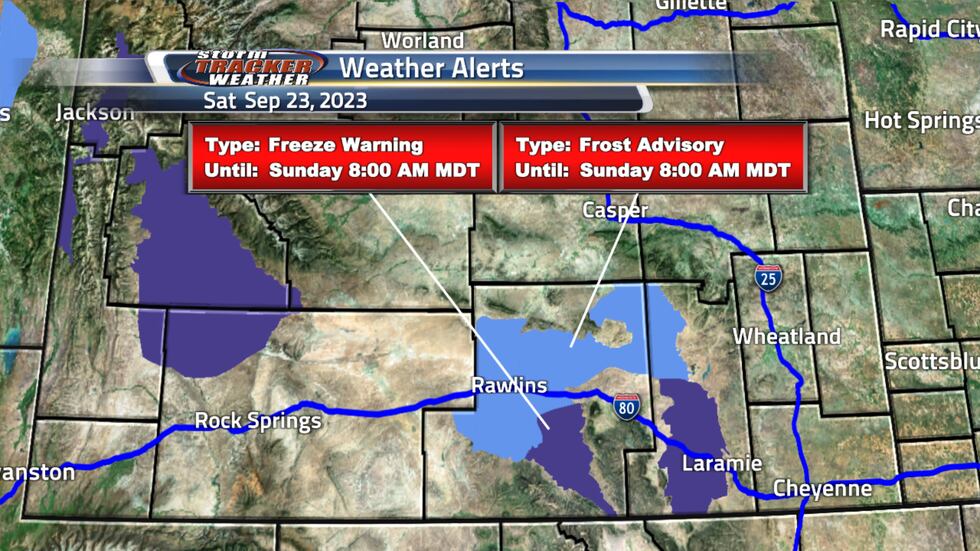 For Western Wyoming, A Freeze Warning is in effect until 9 AM Sunday for the Upper Green River Basin Foothills, The Upper Green River Basin, Jackson Hole, and Star Valley. Temperatures will fall into the upper 20s to the low 30s across the warning area. This could damage or kill sensitive outdoor plants let uncovered.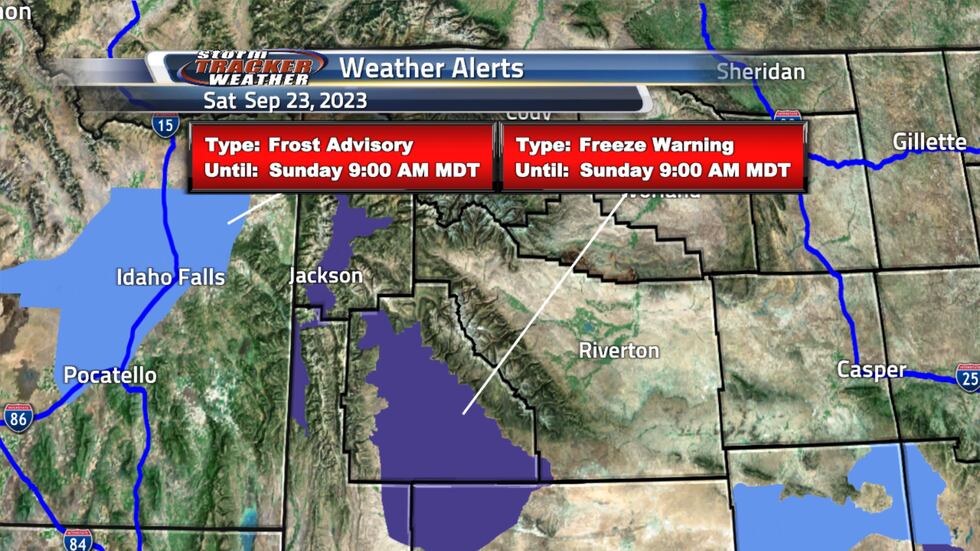 If you have outdoor plans late tonight or early tomorrow morning, you might need a jacket, or a coat. Temperatures will fall into the 40s across the foothills. Higher elevations will see lows into the 30s. If you are in or headed to the northwest Wyoming Mountains, we could be seeing lows into the 20s.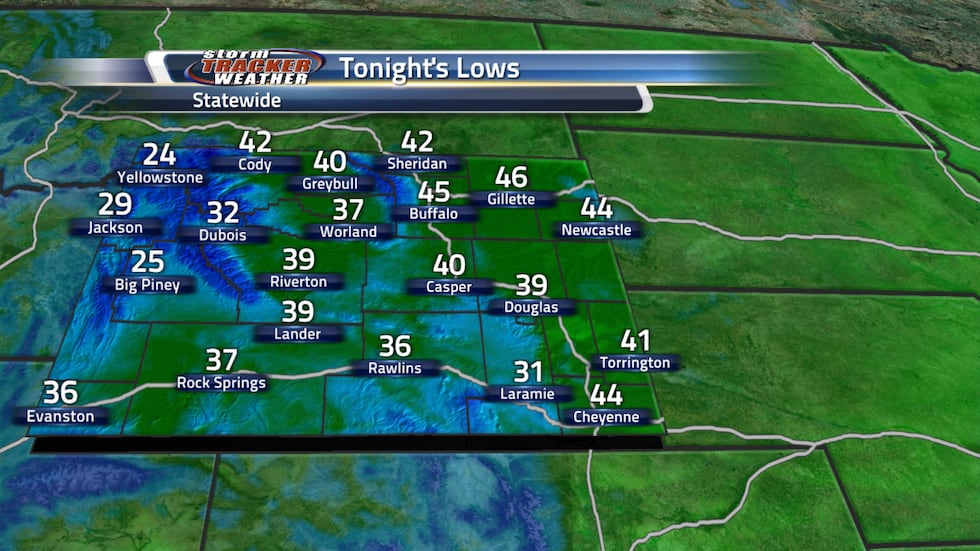 For Sunday, we see another day of comfortable, but slightly warm temperatures. Most locations will see highs from the mid 60s to the middle 70s. Temperatures into the 50s in the mountains. g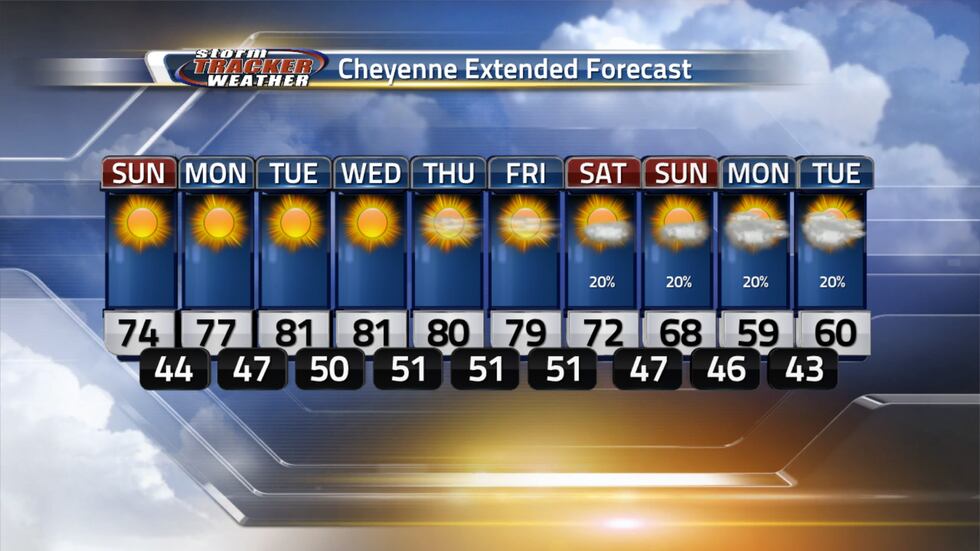 Cheyenne Extended Forecast - We are looking at beautiful weather as we close the weekend and work through the work week. We will see a gradual warm up in temperatures, with highs into the 80s my mid-week. We start to see a downward trend in temperatures as we head into the weekend. Rain chances will stay near zero, before we see very low rain chances into next weekend.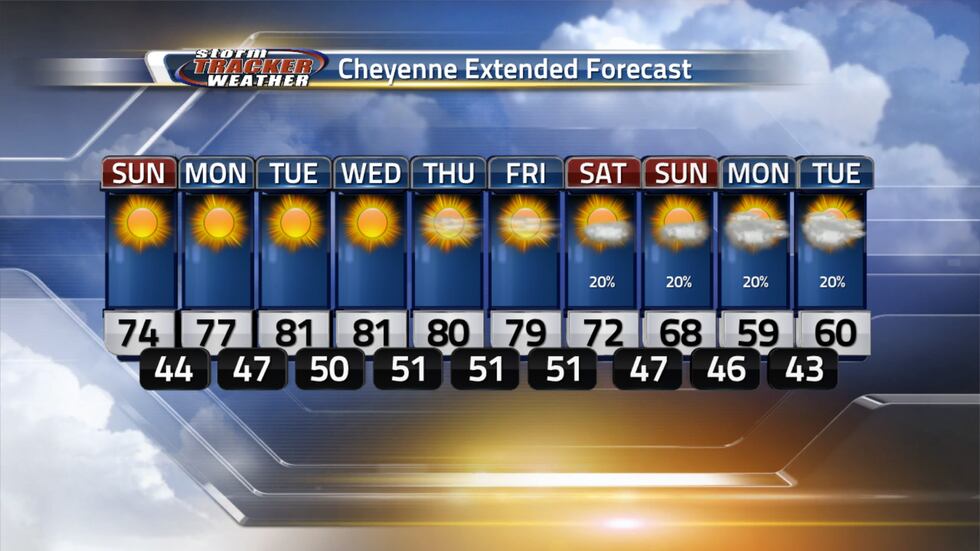 Casper Extended Forecast - A beautiful close to the weekend and work week is expected, with plenty of sunshine through Wednesday. We do see more clouds as we close out the work week. Temperatures will gradually warm into the low 80s by mid-week. After the warm up, we will see a gradual downward trend in our daytime temperatures.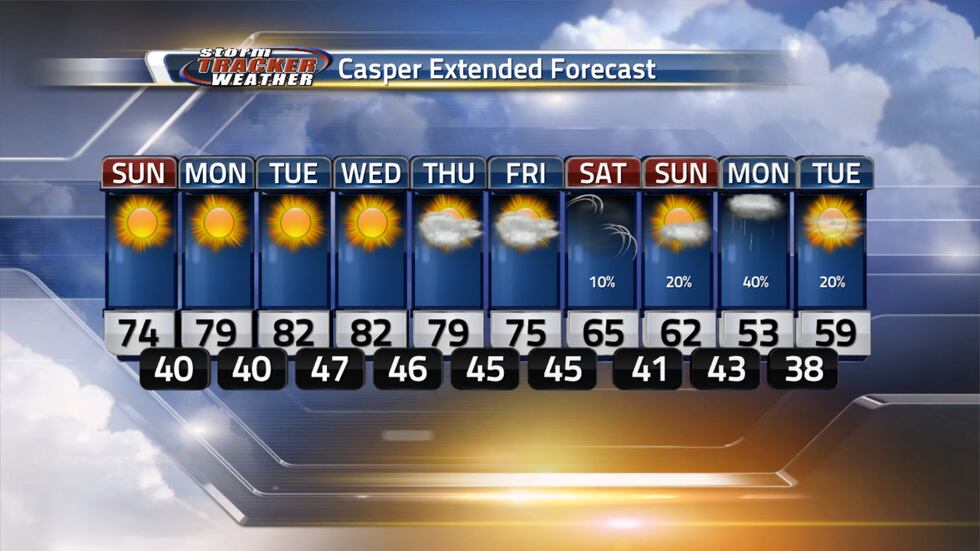 Copyright 2023 KGWN. All rights reserved.