Some Storms Today, Becoming Windy Tonight
Published: Sep. 22, 2023 at 9:48 AM CDT
CHEYENNE, Wyo. (Wyoming News Now) - We are watching the possibility for some strong to severe storms as we head through the afternoon and evening hours. There is a Slight Risk for severe weather, which includes some of our eastern Wyoming and western Nebraska panhandle Counties. The best severe weather potential will be between 1PM and 10 PM. All severe weather modes are possible, but the main severe weather risk will be very large hail, some gusty winds, and an isolated tornado or two.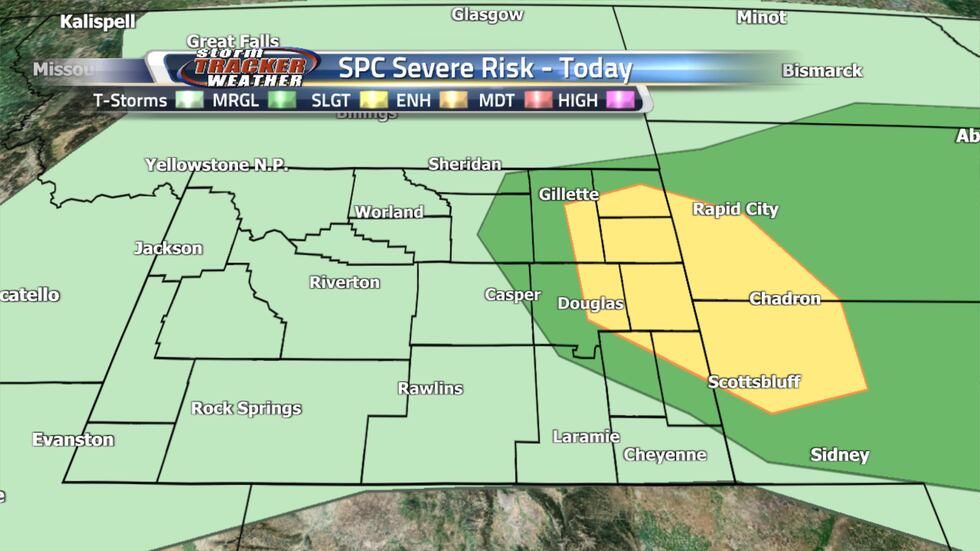 High Temperatures across Wyoming today will be into the 70s for southeast Wyoming. The further west, the cooler temperatures get. Temperatures will be into the upper 60s to low 70s in Central Wyoming. Finally, we will see temperatures in the Western Wyoming Mountains from the 30s to the middle 40s.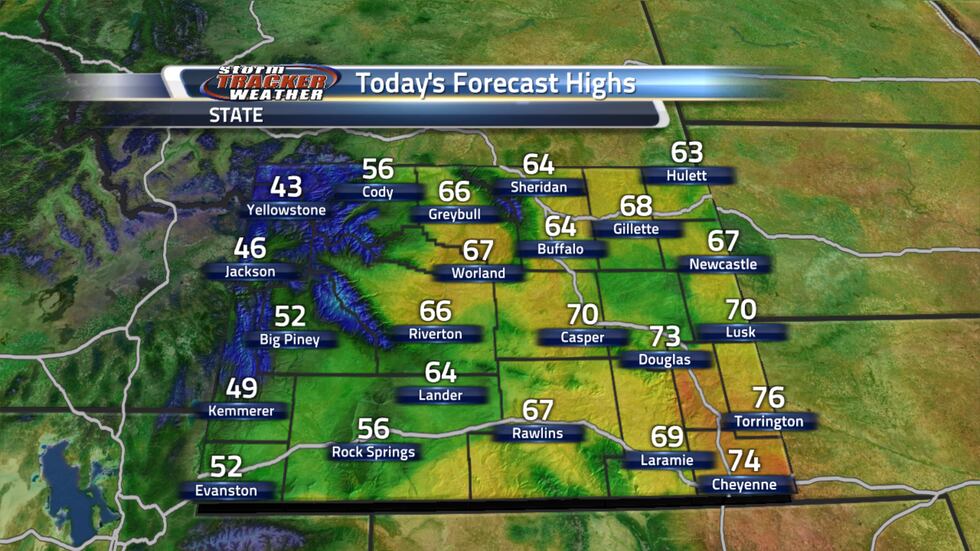 It does get very windy as we head into tonight and Saturday. A High Wind Warning is now in until 3 PM Saturday. This High Wind Warning includes areas along I-25 from the Colorado/Wyoming border up through Wheatland and Cheyenne. This also includes I-80 from Cheyenne to near Rawlins.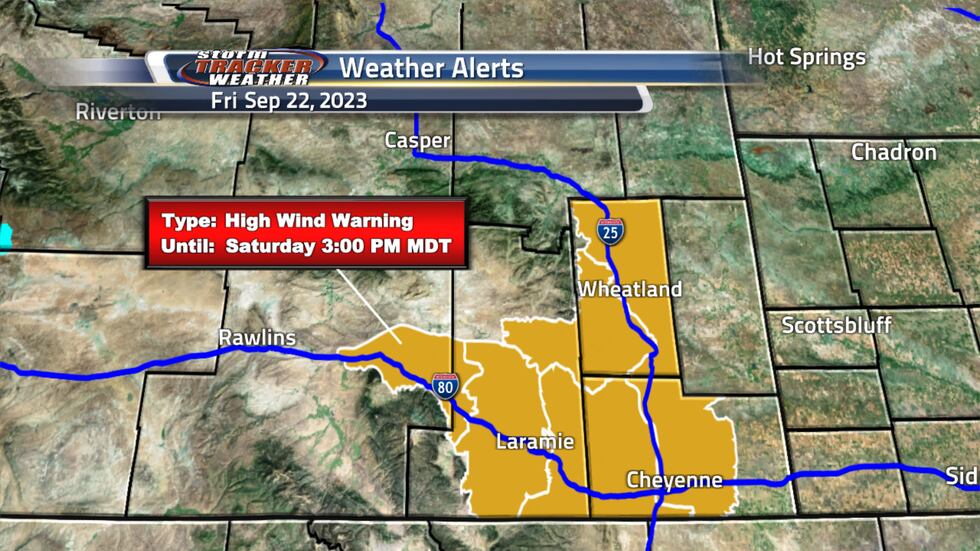 Winds will increase as we continue later into the overnight hours of tonight. Sustained winds of 35 to 45 mph with gusts between 65-75 mph. Some areas may even see wind gusts up to 80 mph in some areas.
Taking a look at the extended forecast for Cheyenne, we do see areas of fog continue to burn off during the morning. Otherwise, mainly sunny with a slight chance of a stray shower or thunderstorm. Strong winds will increase tonight and through Saturday, but sunshine is expected through the weekend and for much of the work week. We do see temperatures gradually climbing into the 80s by mid-week.
The extended forecast for Casper shows more sun than clouds for today, with a slight chance of a shower or thunderstorm. We will see a high of 70°F. It becomes windy tonight and into Saturday, but sunshine is expected through the weekend and much of the work week. We will see temperatures by Tuesday into the upper 70s to the low 80s.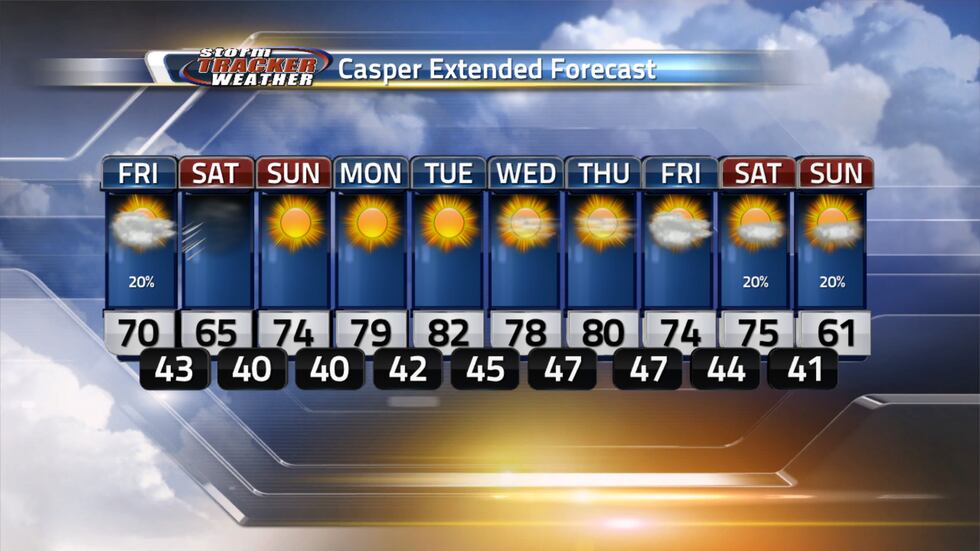 Copyright 2023 KGWN. All rights reserved.