Walk-in Flu Vaccine Clinics for the Community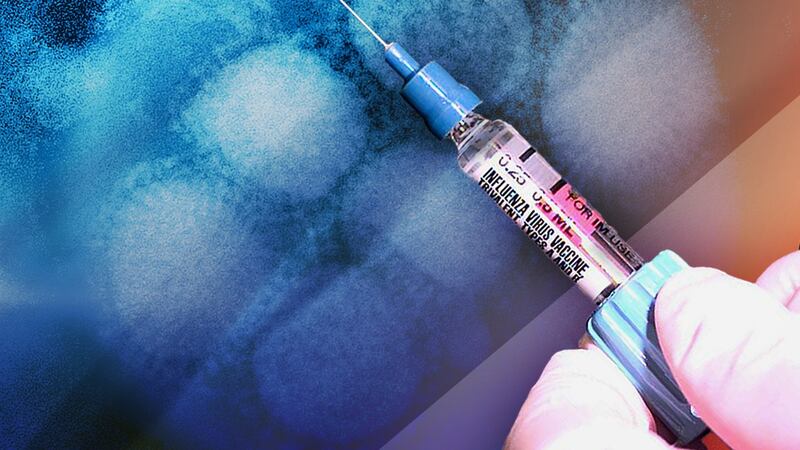 Published: Sep. 21, 2023 at 3:34 PM CDT
CHEYENNE, Wyo. (PRESS RELEASE) -The Teton County Health Department will hold four walk-in flu vaccine clinics to make the flu vaccine more accessible for community members. No appointment is needed to attend any of the clinics listed below. The best way to reduce your risk from seasonal flu and its potentially serious complications is to get vaccinated every year. For more information on the flu vaccine and other clinic dates please visit, www.tetoncountywy.gov/flu. These clinics will be in addition to our appointment based flu and COVID-19 vaccine appointments, which will begin October 3, 2023. For more information on scheduling an appointment please visit, www.tetoncountywy.gov/covidvax.
Flu Vaccines for Seniors
Dates: Friday, September 29, 2023 & Friday, October 6, 2023
Location: Senior Center of Jackson Hole, 830 E. Hansen Ave
Time: 9:00 AM to 1:00 PM
Details: High dose flu vaccine will be available for individuals 65 years of age and older, as supplies last. Regular quadrivalent flu vaccines will be available for those 60 to 64 years of age. Please bring your health insurance, Medicare card, or any other supplemental health insurance cards.
Free Flu Vaccines for Those Who are Uninsured or Underinsured
Date: Saturday, October 14, 2023
Location: Teton County Library in the Ordway Auditorium, 125 Virginian Lane Time: 10:00 AM to 2:00 PM
Details: Spanish interpretation will be available and no health insurance is needed to receive a free flu vaccine.
Family and Kids Flu Vaccines
Date: Friday, October 20, 2023
Location: Teton County Health Department, 460 E. Pearl Ave
Time: 9:30 AM to 5:30 PM
Details: Children ages 18 and younger must be accompanied by a parent or guardian. If you do have health insurance, please bring your health insurance or Medicaid card.
For questions relating to the flu vaccine please consult your primary care provider. Parents should contact their child's pediatrician for questions relating to your child's flu vaccine.
Copyright 2023 KGWN. All rights reserved.