Meridian Trust North Star Foundation to Donate $20,000 to Support Local Programs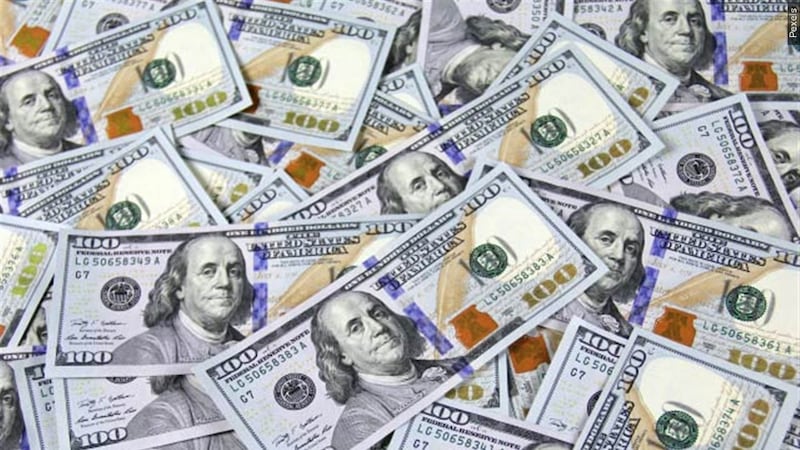 Published: Sep. 21, 2023 at 2:17 PM CDT
CHEYENNE, Wyo. (PRESS RELEASE) - September 21, 2023 – The Meridian Trust North Star Foundation, a 501(c)3 non-profit originally founded by community-driven Meridian Trust Federal Credit Union based in Cheyenne, Wyoming is proud to announce its commitment to support two local initiatives through the annual Flags for Heroes fundraiser. The foundation will pledge $10,000 to its HEAT program and $10,000 to its Childcare Initiative, two crucial programs that provide essential assistance to those in need in the community.
The Meridian Trust North Star Foundation will once again offer their HEAT program, short for "Heat Energy Assistance Trust Program" in the coming months to provide relief for community members facing mounting energy bills as the weather turns colder and energy prices continue to go up. "This $10,000 will go a long way in assisting those struggling with electric and heating bills, ensuring that they stay warm and safe throughout the winter season", board president Adele Gardner stated.
In addition to the HEAT program, the foundation's generous contribution of $10,000 to the North Star Foundations "Childcare Initiative" will help ensure that parents who recently have started a new job or are attending school have access to reliable childcare while they pursue work and educational opportunities.
Through the Flags for Heroes fundraiser, the foundation celebrates the heroes in our lives. Hundreds of American flags will fly in the three different states we serve (Wyoming, Colorado, and Nebraska) from September 20th through September 27th. This fundraiser gives community members an opportunity to share stories about their loved ones, recognize our military and show appreciation to first responders and healthcare workers. All three branches in Cheyenne, Wyoming along with branches in Alliance and Scottsbluff, Nebraska and Wellington, Colorado will fly flags during this fundraiser.
"We are thrilled to announce our contribution to the HEAT program and the Childcare Initiative through the Flags for Heroes fundraiser," said Adele Gardner. "These programs align with our mission to create a better and more inclusive community for everyone. We believe that by supporting essential services like heating assistance and affordable childcare, we can help improve the lives of those who need it most."
The Meridian Trust North Star Foundation would like to express its gratitude to all those who participated in the Flags for Heroes fundraiser and made these donations possible.
For more information about the Meridian Trust North Star Foundation, please visit northstarfoundation.com.
###
About the Meridian Trust North Star Foundation:
The Meridian Trust North Star Foundation is an independent 501(c)3 nonprofit charitable organization founded to aid and support in our communities. We aspire to fund and celebrate local nonprofit causes that make our communities shine as bright as the North Star itself.
Copyright 2023 KGWN. All rights reserved.