Rain On the Way Today and Friday
Updated: Sep. 20, 2023 at 3:30 PM CDT
CHEYENNE, Wyo. (Wyoming News Now) - Taking a look at our severe risk for today, we'll see some scattered showers through the area with the best chance of storms near the Jackson area on the western edge of Wyoming. Storms have already popped up north of Cheyenne this afternoon and a few more are expected as we make our way through the afternoon. However, storms are not expected to be severe at any time today.
Tonight's lows are going to be cool, in the 40s for most of the state. The eastern portions of Wyoming will see the warmest temperatures and the western edge of Wyoming down near freezing tonight. These cool lows are around our average low temperature for this time of year so be prepared for cool evenings to be the normal.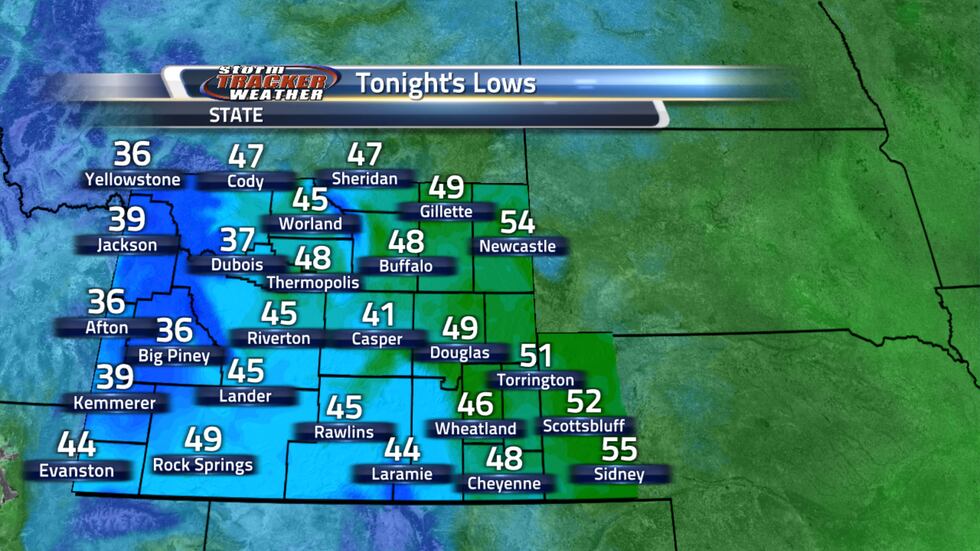 For our Futurecast, Friday will bring storms to the northeastern portions of Wyoming around Sheridan and Gillette. The rest of Wyoming could see some stray showers but the storms on Friday could be on the strong side with gusty winds. Friday could also bring snow to higher elevations in the Laramie and Yellowstone areas. The snow will be light and the snow may not stick but it's an early preview of winter.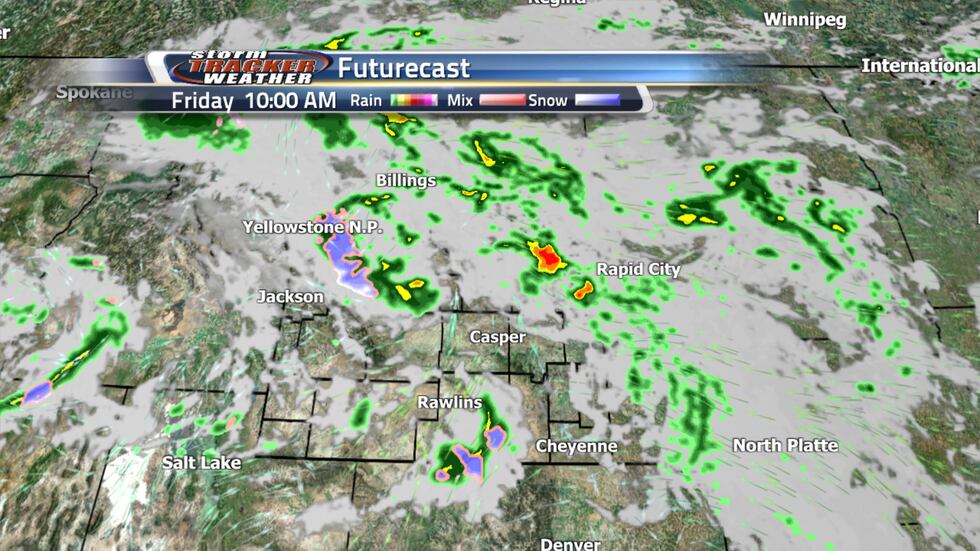 For our extended forecasts, Cheyenne could see some stray showers through the end of the week with a cooldown coming Saturday. Sunday and the start of next week will be sunny and warm for us and some great days to get outside but Thursday next week brings in the rain chances again with a cooler Friday next week.
In Casper, rain is more likely for us over the next few days and Saturday will be our best chance of rain this weekend. Friday and Saturday will also be cooler days for us but as we make our way into Sunday and the new week ahead, the sun and warm temperatures come back and we'll have a great week ahead.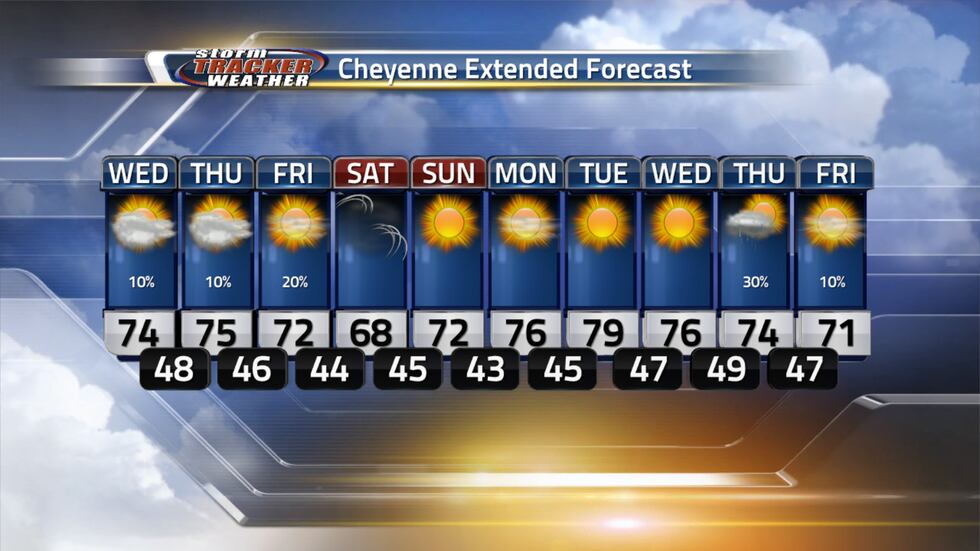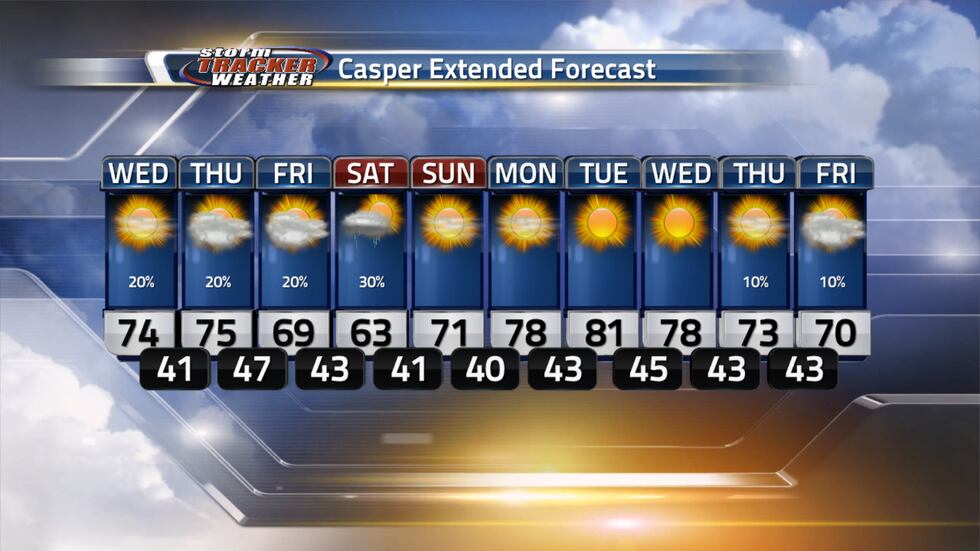 Copyright 2023 KGWN. All rights reserved.