City of Cheyenne technology advisory council hosts Cyber Cheyenne 2023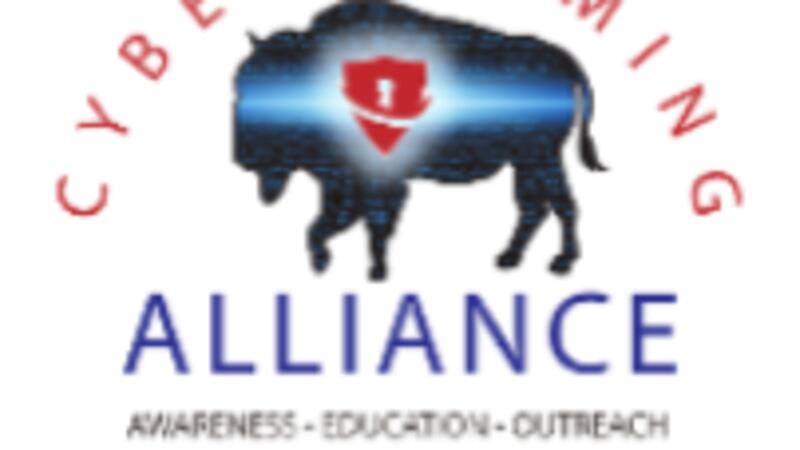 Published: Jun. 28, 2023 at 10:20 AM CDT
CHEYENNE, Wyo. (PRESS RELEASE) -The City of Cheyenne Technology Advisory Council (TAC) is proud to announce Cyber Cheyenne 2023, the highly anticipated regional event dedicated to enhancing cybersecurity efforts and fostering a stronger tech-focused community. The Conference, sponsored by Laramie County Community College, will be held on August 17, 2023, at Laramie County Community College.
Cyber Cheyenne 2023 is a unique regional event intended to strengthen community forces. Led by experts in the region, the Conference provides a platform for technology professionals, business owners, policy makers, and community members to share their experiences and learn from industry experts on real-world cases. It features a dedicated track for owners of small and medium-sized businesses, encouraging conversations about protecting critical information and systems. Each track offers fresh insights and enables attendees to enhance their cybersecurity efforts at all levels.
One of the highlights of Cyber Cheyenne 2023 will be the announcement of the winners of the 2023 Cybersecurity Competition. Launched by CyberWyoming in 2018, this competition promotes best practices in cybersecurity among Wyoming small businesses through the innovative Made Safe in Wyoming™ program. As the only competition of its kind, it has garnered national and international acclaim, earning the prestigious Gula Tech Foundation Award in February 2022.
The Conference's summit sessions cover an array of topics, including psychology behind cyber-incidents, uncovering sophisticated malware, and implementing physical controls to secure critical infrastructure. "Physical control systems are usually found on high-value, high-risk systems such as generators, IoT networks, medical devices like pacemakers, and military and aircraft systems. I am eagerly looking forward to the unique expertise that each session speaker will bring, and we are deeply grateful for their willingness to share their knowledge," said Summer Wasson, Chair of the City of Cheyenne Technology Advisory Council.
Cyber Cheyenne 2023 aims to build a sense of community among attendees and facilitate ongoing collaboration to strengthen the region's cybersecurity efforts. "We anticipate that technology experts and business owners will leave the conference equipped with cyber-specific resources and the reassurance of being supported by a nurturing tech-focused community," added Wasson.
"Cyber Cheyenne 2023 is made possible by the City of Cheyenne and the invaluable support of Mayor Patrick Collins. We are also grateful to the sponsorship from the Wyoming ISSA Chapter and the Northern Colorado ISSA Chapter, as well as our Premiere Sponsor, Laramie County Community College,
for bringing this Conference to the region," said Wasson. "Additionally, we extend our gratitude to CyberWyoming and CyberWyoming Alliance for their unwavering support."
To register and learn more about Cyber Cheyenne 2023, please visit the official website at https://www.cybercheyenne.com/.
About City of Cheyenne Technology Advisory Council (TAC): The City of Cheyenne Technology Advisory Council (TAC) is a seven-member council appointed by Mayor Patrick Collins of the City of Cheyenne. The TAC's mandate is to champion projects and positions, research issues, collect public input, and encourage affordable access to and use of information and communications technology. The TAC also promotes effective electronic civic engagement and e-government services while making recommendations on community-wide issues related to technology.
About CyberWyoming: Founded in 2017, CyberWyoming, a 501(c)6 nonprofit, promotes the cybersecurity welfare and prosperity of the Wyoming business community including hands-on, high-touch education of small business stakeholders and technical registered apprenticeship.
About the CyberWyoming Alliance: The CyberWyoming Alliance is a statewide, 501(c)3 nonprofit organization based in Laramie whose mission is to increase cybersecurity awareness, education, and outreach in communities across the State of Wyoming.
About Laramie County Community College: Established in 1968, it is a full-service, comprehensive community college with campuses in Cheyenne and Laramie and an outreach center in Pine Bluffs. A wide range of academic, career/technical and community education programs is provided. Transforming students' lives through the power of inspired learning.
About Information Systems Security Association (ISSA)®: ISSA is a not-for-profit, international organization of information security professionals and practitioners. It provides educational forums, publications, and peer interaction opportunities that enhance the knowledge, skill, and professional growth of its members.
Copyright 2023 KGWN. All rights reserved.