Barrasso, Lummis & Gordon Release Agenda for WY Federal Funding Summit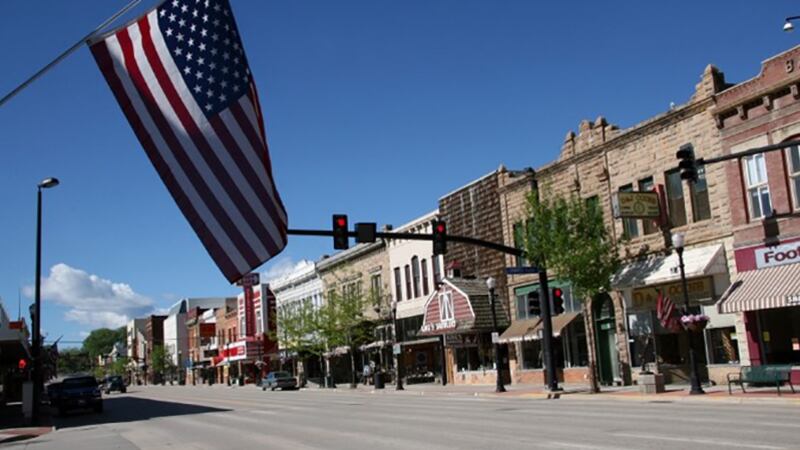 Published: May. 30, 2023 at 4:25 PM CDT
CHEYENNE, Wyo. (RELEASE) - U.S. Senators John Barrasso & Cynthia Lummis (both R-WY) and Governor Mark Gordon unveiled the full agenda for their upcoming Wyoming Federal Funding Summit. They also announced that the University of Wyoming is joining the summit as a presenting partner. The summit is a first of its kind event providing free professional instruction, access to agency representatives and various resources to help localities, counties and non-government organizations (NGOs) apply for, secure and manage federal funds.
The University of Wyoming is supporting the four-day summit to allow for free attendance for all participants. Additional support is being provided by the Office of Governor Mark Gordon, the Wyoming Department of Environmental Quality, the Wyoming Department of Workforce Services, the Wyoming Association of Municipalities, the Wyoming Business Council, and Sheridan College.
"We are incredibly grateful to all of our partners for working with us to provide this free training and summit for communities, non-profits and businesses across Wyoming," said Senators Barrasso and Lummis and Governor Gordon. "Providing an event of this magnitude with real world training and access to federal funding agencies takes the help of many partners and we very much appreciate the University of Wyoming along with the support of the Department of Workforce Services, Department of Environmental Quality, the Wyoming Association of Municipalities, the Wyoming Business Council and Sheridan College."
The Wyoming Federal Funding Summit will be held in Sheridan, Wyoming. The grant writing intensive will take place on June 12th and 13th. Space is very limited for the writing portion of the course, so organizations are encouraged to register as soon as possible and only send one representative to this course. The federal funding overview and seminar will take place on June 14th and 15th. All sessions are free and open to the public, but prior registration is required. If interested in attending, but unable to come in person, there will be a virtual option for people to attend both the grant course and federal funding summit.
In addition to the federal grant writing and management workshop, there will be additional panels and discussions on Infrastructure, Investment & Jobs Act (IIJA) and Inflation Reduction Act funding, technical assistance and grant management and an open house with federal agency representatives where participants will have the opportunity to bring them their projects, questions and ideas. Representatives from the U.S. Economic Development Authority, the Department of Housing & Urban Development, Department of Transportation, Department of Energy, Small Business Administration, USDA Rural Development and various state partners and agencies will be in attendance.
A full event agenda can be found here and below. While Senator Barrasso and Senator Lummis did not support final passage of the Infrastructure, Investment & Jobs Act or the Inflation Reduction Act, both senators are committed to ensuring Wyoming communities and citizens have fair access to the programs their tax dollars are helping to fund.
For more information and to register, visit www.lummis.senate.gov/federal-funding-summit-rsvp.
Copyright 2023 KGWN. All rights reserved.