30 tons of explosive chemical disappeared from train after departing Cheyenne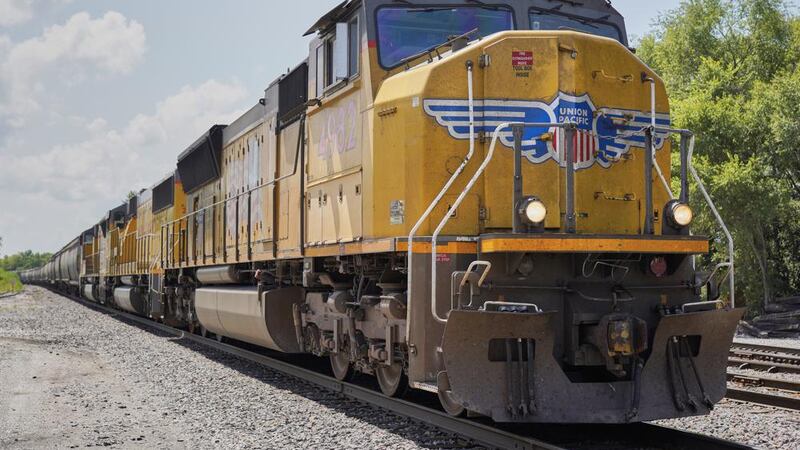 Published: May. 24, 2023 at 11:15 AM CDT
CHEYENNE, Wyo. (Wyoming News Now) - It sounds like the beginning of a plot to a mystery movie.
About 30 tons of ammonium nitrate fertilizer is still missing after disappearing during a rail trip from Cheyenne to California.
On April 12, a railcar carrying the chemical, used both as a fertilizer and an explosive, left on a two week trek to Saltdale, California. Once it arrived, the railcar was empty.
Officials are early in their investigation but the leading theory is the disappearance resulted from a leak, and there is no indication the material was stolen.
According to a spokesperson from Dyno Nobel, an explosives manufacturer whose plant the railcar departed, it's believed the chemical leaked in small pellets along the way.
"Every indication is the pellets fell from the rail car onto the tracks in small quantities throughout the long trip."
Though ammonium nitrate is routinely used as a common fertilizer, it can also be used as an explosive. All it needs is a little fuel.
Historically, there have been at least a half dozen instances where ammonium nitrate was the cause for deadly explosions. Most famously, the chemical was used in the 1995 Oklahoma City bombing, which killed 168 people.
Most recently, a 2020 explosion in Lebanon killed more than 200 people after ammonium nitrate detonated.
Union Pacific, the company responsible for transporting the railcar, along with Dyno Nobel, both maintained that criminal activity is not suspected.
Both companies also stated if the material leaked, it won't pose any environmental hazards either.
"The fertilizer is designed for ground application and quick soil absorption. If the loss resulted from a railcar leak over the course of transportation from origin to destination, the release should pose no risk to public health or the environment," this according to a statement from Union Pacific.
Dyno Nobel also stated that the seals were intact before leaving Cheyenne and after arriving in Saltdale.
According to Dyno Nobel, "The railcar at issue was sealed when it left the Cheyenne facility, and the seals were still intact when it arrived in Saltdale. The railcar was also observed after departure in the railroad's Cheyenne yard with the seals intact and no sign of any leaks."
The railcar was transported back to Wyoming for inspection.
Copyright 2023 KGWN. All rights reserved.