Storms Possible All Week Long
Published: May. 23, 2023 at 1:54 PM CDT
CHEYENNE, Wyo. (Wyoming News Now) - Today is a nice and sunny day but changes are on the way tomorrow. Before we get to tomorrow though we have to get through tonight. Tonight's lows are going to hover around the upper 40s to lower 50s. A calm night is ahead of us too with some light winds and clear skies. The Canadian smoke should also be pushed out of the area this afternoon and any lingering smoke will be out of the area tomorrow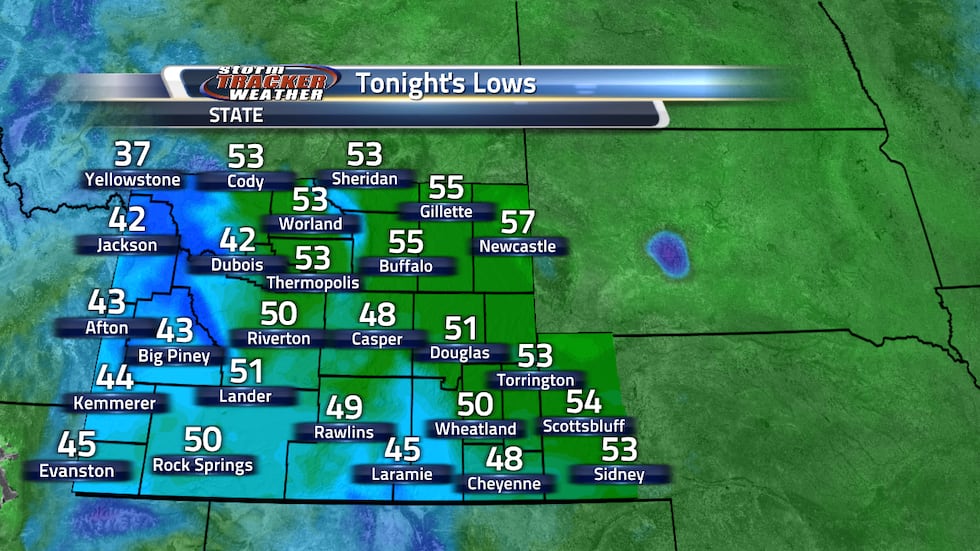 Tomorrow's highs are going to be warm again but not quite as warm as today's highs. Still, plenty of upper 70s and 80s around the area.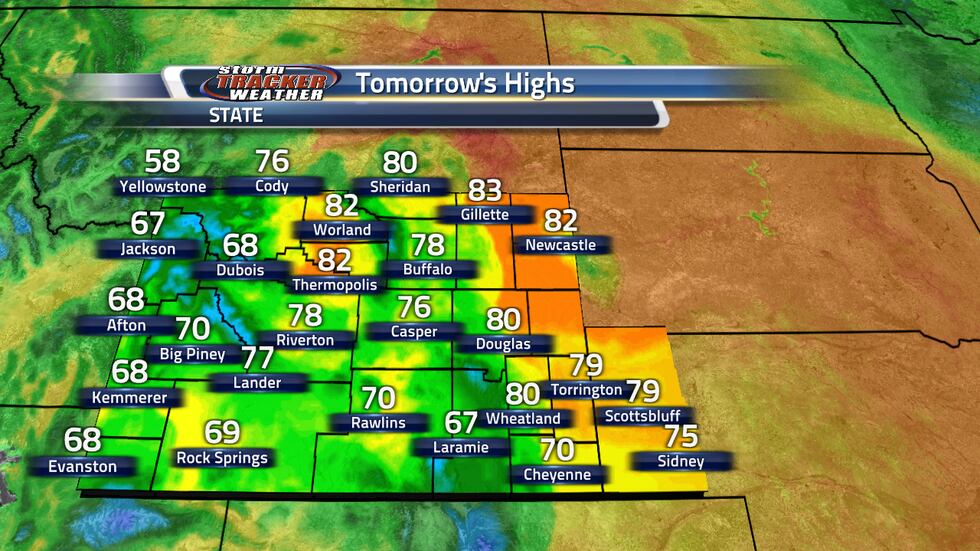 We will have showers and storms in the area tomorrow and the rain will be widespread. Some storms could be strong. Friday is shaping up to be the wettest day around the area but tomorrow will have a good setup for storms. Storms could have strong winds, and small hail. Be prepared in case a strong storm is in your area and remember your storm safety tips.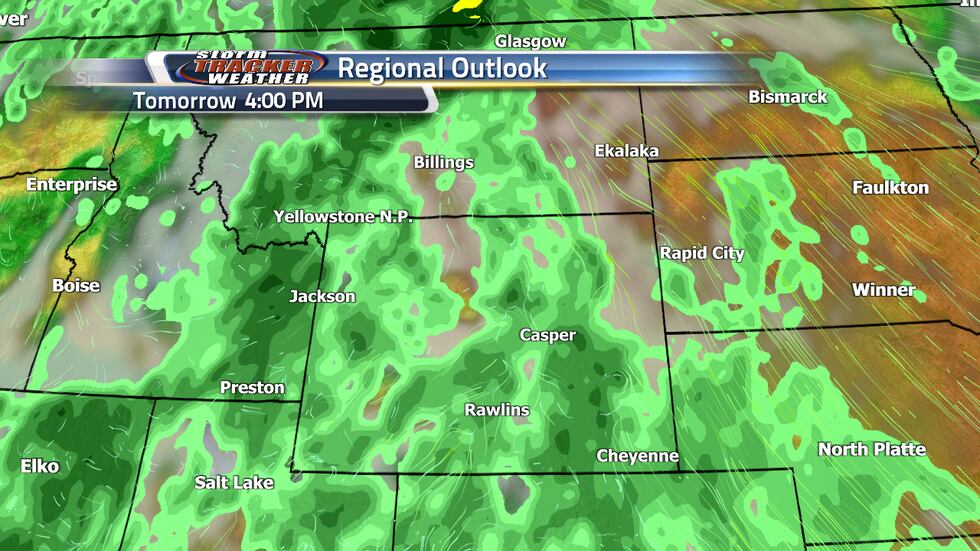 Tomorrow isn't our only day with active weather. For Cheyenne we could see thunderstorms for the rest of the week and through next week as well. The system bringing in the active weather and setups for strong storms is being blocked from moving on by upper level winds which means the system will move very slowly to not at all and be stuck in our area for an extended period of time. To add onto that, very warm and moist air has settled over us so the storms have a lot of water to draw in. We could see quite a bit of rain once the storms are all done but the rain will likely be scattered through the area so some places may have long dry periods while others could see little dry time.
For Casper, its a very different story. Isolated showers and storms are possible through the week and next week, but our best chances of storms are Wednesday and Friday. Storms will still be scattered but both days have good setups for stronger storms so we need to be prepared in case of a strong or possibly even severe storm. We'll keep you up to date on your forecast and any storms that pop up in the coming weeks. For now, enjoy the nice and sunny day today and we'll see you tomorrow.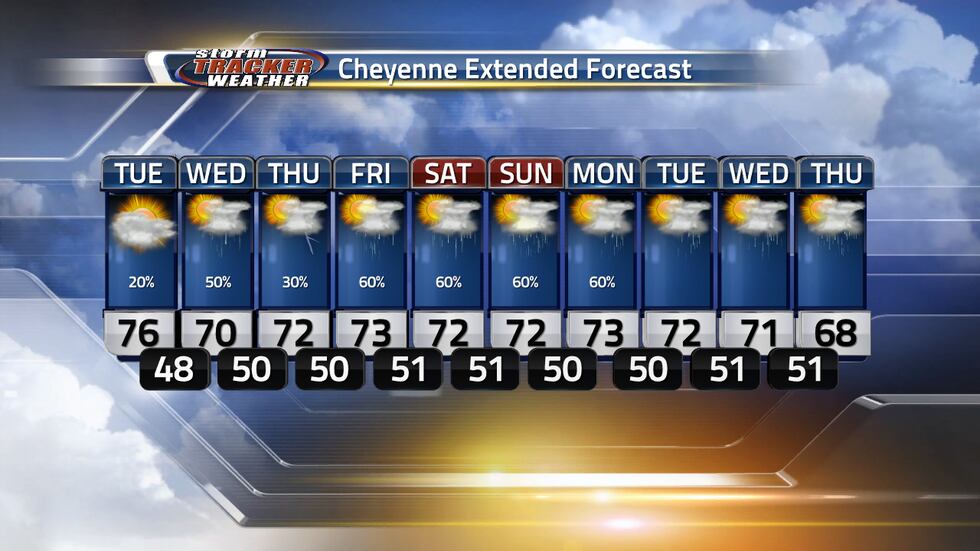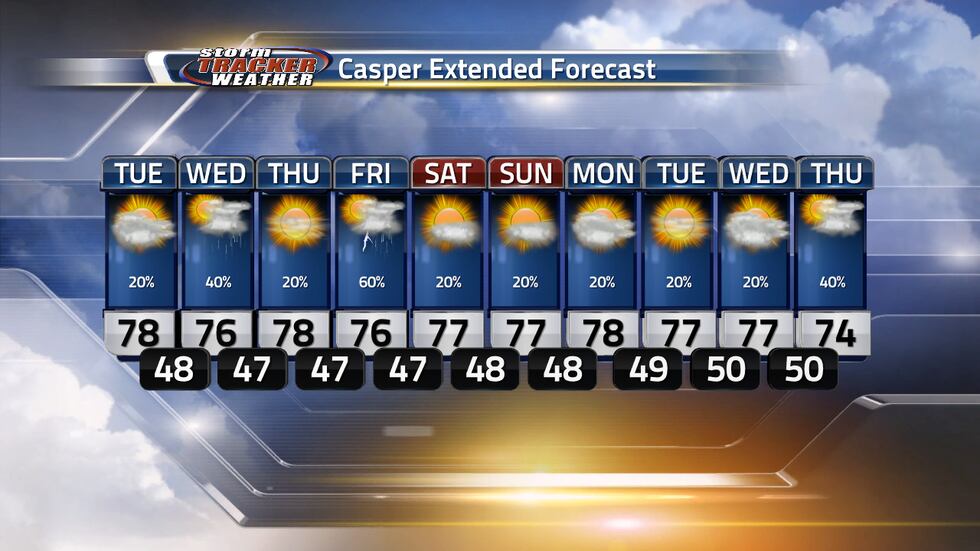 Copyright 2023 KGWN. All rights reserved.