Storm Warnings and Technical Difficulties
Published: May. 18, 2023 at 7:20 PM CDT
CHEYENNE, Wyo. (Wyoming News Now) - At 11:47 AM MST today, May 18th, we had a confirmed tornado touch down east of Laramie near the Yellow Pine Campground and make it's way east until it lifted shortly after noon. At 12:09 PM the tornado warning expired and so did the severe thunderstorm with it. However, not everybody got the warning about the tornado and the emergency alert system, EAS, on your phone may not have given you a notification. However, there are a few reasons why that may be and at KGWN, there were unfortunate technical difficulties at the worst time. So let's go over today.
So starting the day off the storms weren't immediately severe. However, a storm rapidly got stronger and started to rotate dropping a brief tornado. That storm was quickly warned and a "polygon" was made. Whenever a storm warning is made whether it's a thunderstorm warning, tornado warning, or even a flood warning, the National Weather Service draws a polygon that includes the storm on one end and where the storm is going on the other. When the tornado warning was issued, the polygon for the storm today was small due to the slow movement of the storm, and the NWS had a good idea where the storm would go. Also, tornadoes are small compared to a county so warnings aren't very big comparatively. However, the warning did stretch into Laramie County so you might have seen there was a tornado warning for the Cheyenne area but your phone didn't go off with the EAS. Your phone will alert you automatically (as long as the setting is on, which is the default setting), if there is a tornado warning, flood warning, or a particularly strong thunderstorm warning as long as you are in the affected area. For this case, Cheyenne was still quite far from the tornado warning polygon which is why your phone may not have gone off.
As for us at KGWN, something else happened this morning. We had a system issue with our weather program that was quite tricky to nail down and fix. At first, it didn't load anything that you might see in a normal weather segment. No maps, no radar, and no data. Eventually, around 12:05, the system could pull up the usual temperature maps, radar, and warnings but it didn't load any new data. The radar images, weather alerts, and temperatures that loaded were from 8:00 AM, which was well before the tornado and did not show where the storm was, where the warning was, and where the tornado was most likely at. The tornado warning then expired at 12:09 PM but we still were having issues with the data not loading correctly. Eventually we did get our systems up and running again but it was too late to report on any severe weather as it had all weakened.
We apologize for the inconvenience this has caused but I hope this provides some more information on what happened with our storms here today and why you may not have gotten an alert.
Finally, some storm safety tips to keep you and those around you safe in the event of severe weather. We had some today and more could be on the way next week. It's always a good idea to stay prepared for severe weather and to have a plan in place.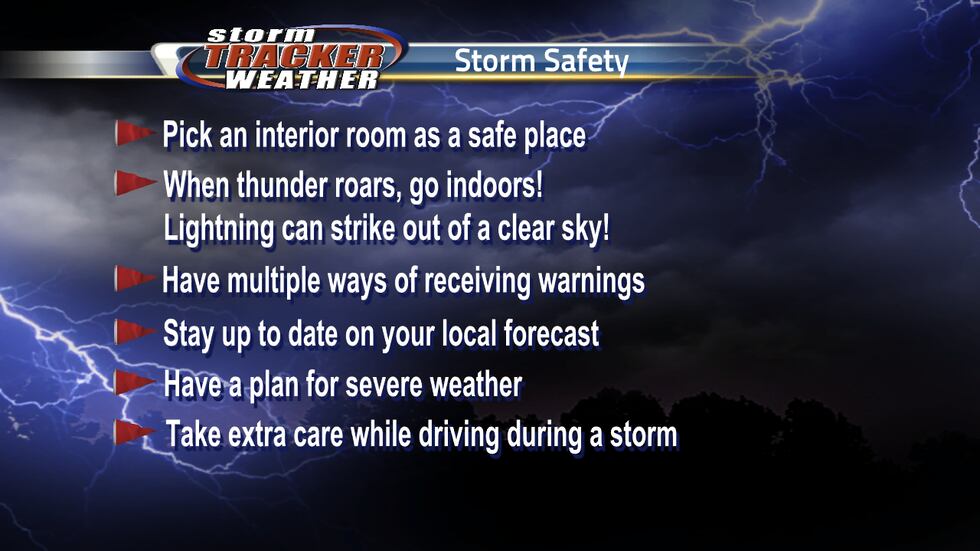 Copyright 2023 KGWN. All rights reserved.