Governor Gordon launches new podcast
'The Morning Gather' to bring community together to discuss all things Wyoming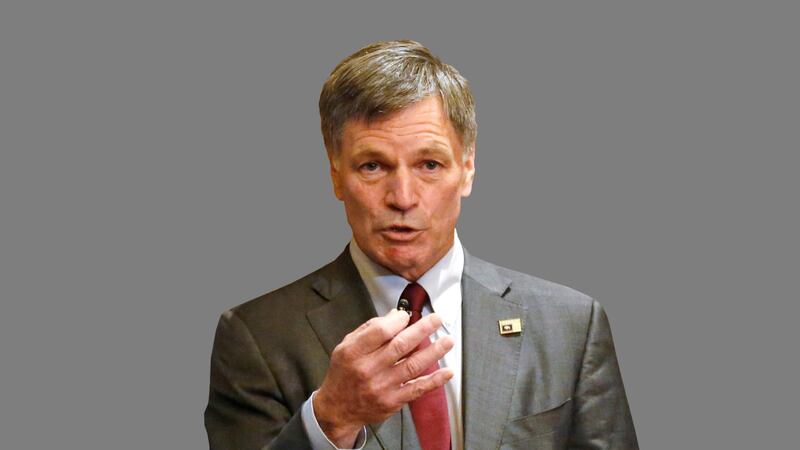 Published: May. 18, 2023 at 8:55 AM CDT
CHEYENNE, Wyo. (Wyoming News Now) - Wyoming's governor is entering the entertainment world.
Gov. Mark Gordon has launched a new podcast, called 'The Morning Gather.'
According to a press release from the Office of Governor Mark Gordon, he plans to "gather with Wyoming leaders, experts and everyday citizens to discuss the issues and topics that matter most to our communities. Every episode will explore the challenges and opportunities facing our state, from education to energy, healthcare to the economy."
The governor also hopes the podcast will offer him a chance to grow closer with Wyoming citizens.
"Transparency and open communication with his constituents have always been cornerstones for Governor Gordon. 'The Morning Gather' is a new platform for him to connect with citizens directly and share insightful conversations about Wyoming's future," the press release added.
Gordon launched 'The Morning Gather,' with an inaugural episode centering around Wyoming wildlife and current conservation efforts. Joined by Wyoming Game and Fish Department director, Brian Nesvik, and Muley Fanatic Foundation founder, Joshua Coursey, they explored everything from wildlife crossings and habitat treatments to stopover landscapes, invasive weeds, conservation easements and habitat leasing. The trio also touched on the impact winter weather has on wildlife and how different species are affected.
Episode One of the podcast is available on the Governor's website and will be streaming soon on Spotify.
Copyright 2023 KGWN. All rights reserved.