Scattered Storms Again for the Area
Published: May. 17, 2023 at 1:55 PM CDT
CHEYENNE, Wyo. (Wyoming News Now) - A stormy day is in store for us once again. As of 12:36 PM, scattered showers and storms were already popping up across the state which shows that the atmosphere is set up for a stormy day. The sun will continue to heat the area through the day and the storms will feed on that heat. Storms will be isolated through the area but some could be strong and have hail and strong winds with them. Be prepared in case a strong storm moves into your area.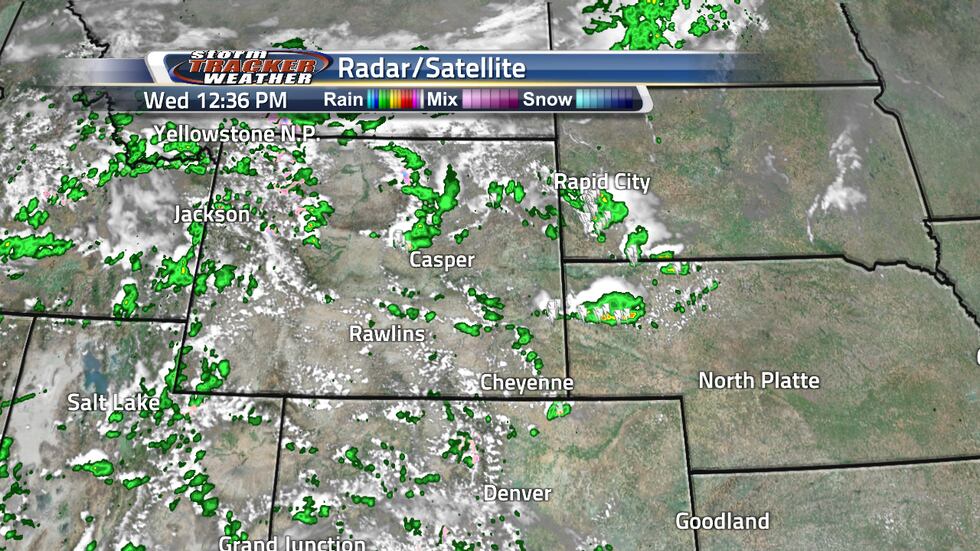 As we get into our evening, the rain will stick with us and our temperatures will drop too. Temperatures will drop to the mid 40s and 50s in some areas overnight.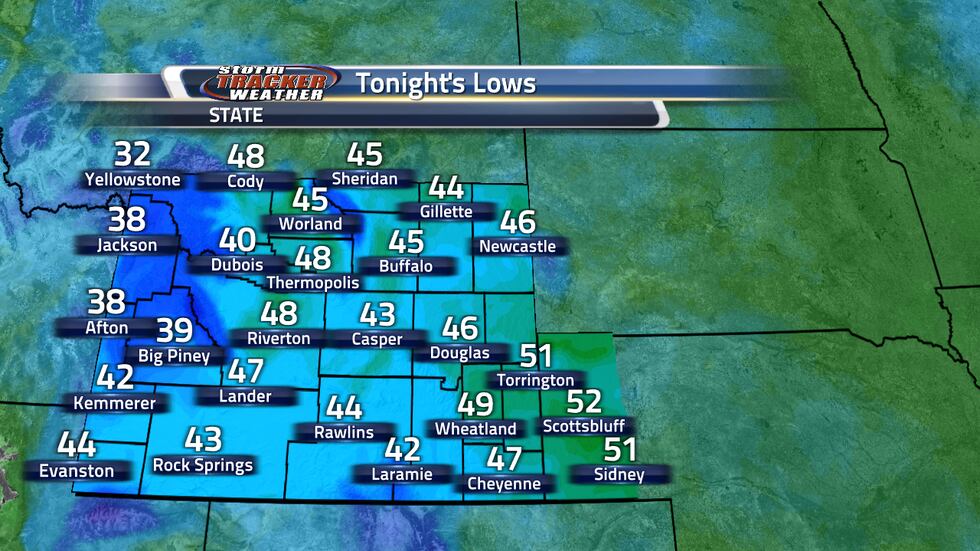 Tomorrow's highs are much cooler due to the rain and storms that move through today and tomorrow. We'll be in the 60s for most places but Cheyenne will be in the 50s, well below our average temperature.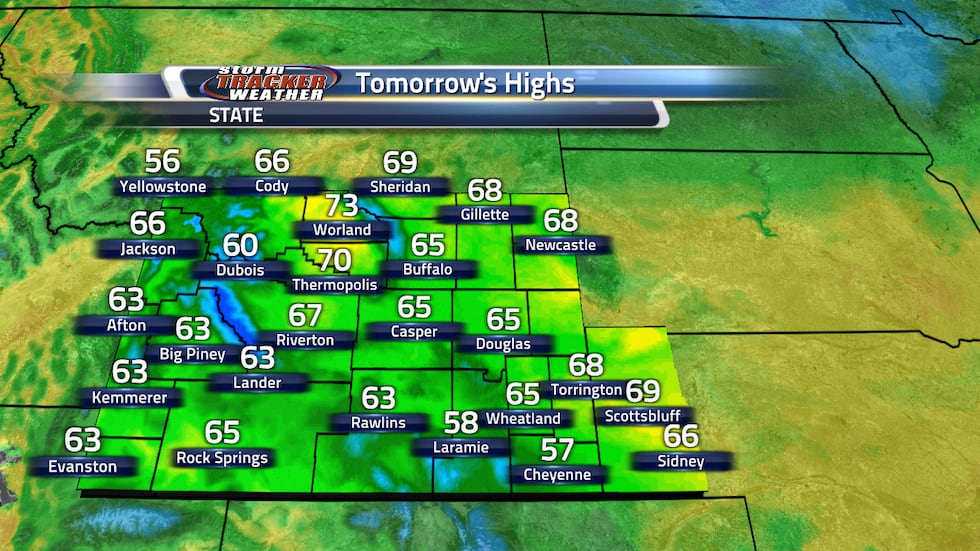 For our extended forecast, storms possible today and tomorrow for Cheyenne and we'll get a bit of a break before next week brings another round of storms into the area and they could persist for the whole week. Temperatures will stabilize in the 70s even with the rain however.
For Casper, scattered showers and storms again possible today and tomorrow but another break with warmer temperatures will follow until later next week where the storms will move back into the area again.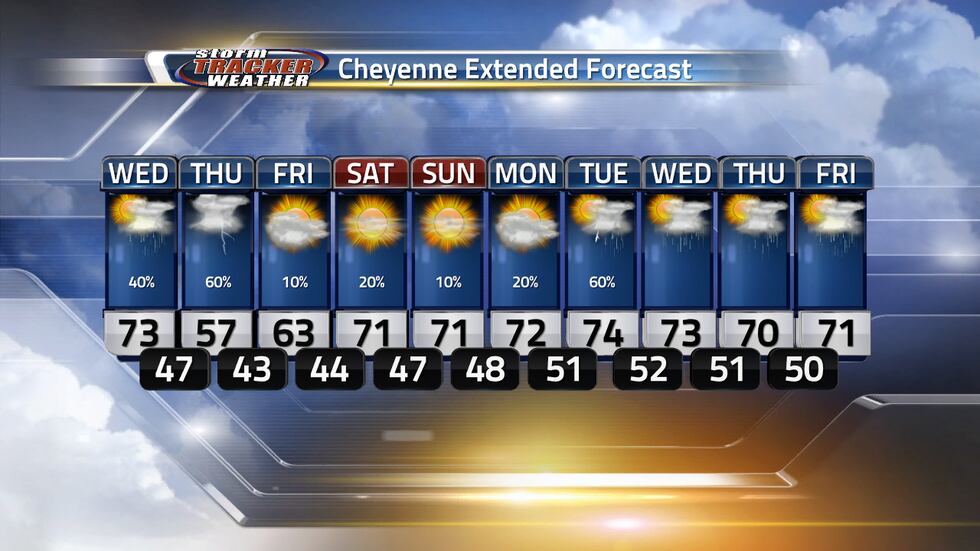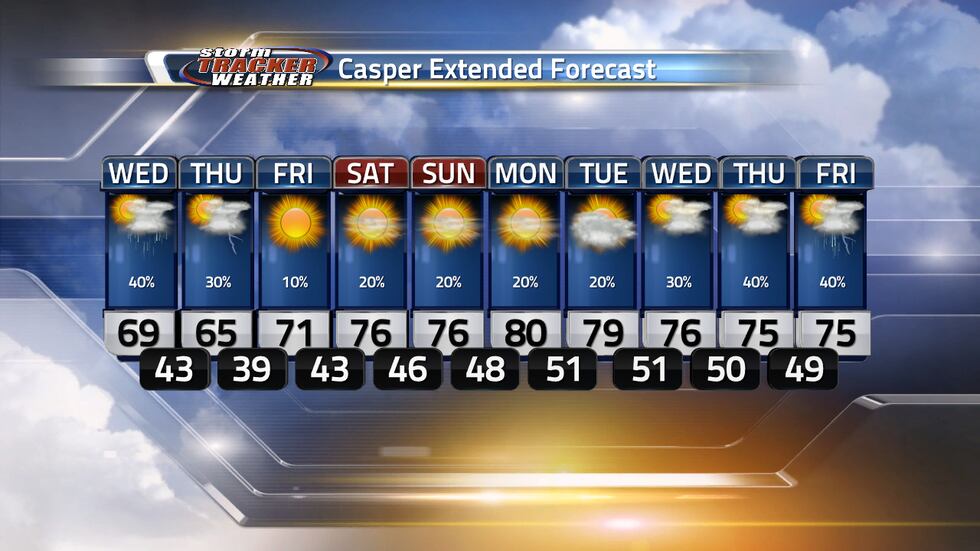 Copyright 2023 KGWN. All rights reserved.