The Laramie County Community College and students recognize their teachers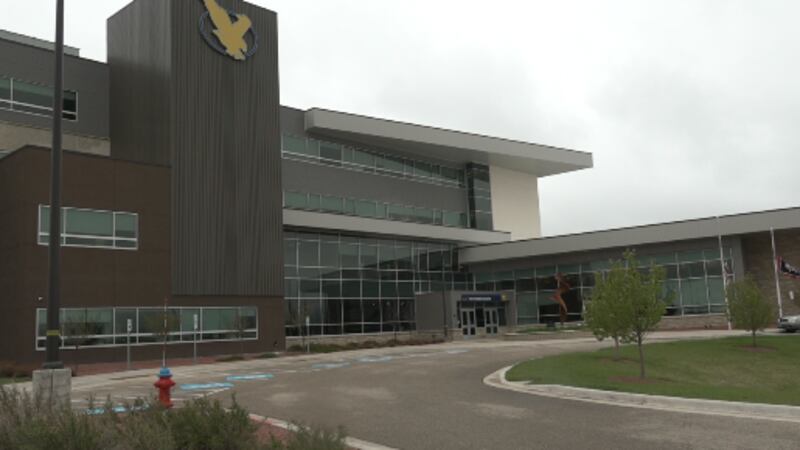 Published: May. 17, 2023 at 12:09 PM CDT
CHEYENNE, Wyo. (Wyoming News Now) - Laramie County Community College students recognized some of their favorite teachers with an award.
We spoke to one lucky teacher about the honor.
"I'm very grateful to my students. I've worked really hard to push each one of them individually this year and to make each one of them successful in their own endeavors," said Matt Nolan, award recipient of the Teacher Award for LCCC.
Nolan is a recognized teacher from the School of Business, Agriculture, and Technical Studies.
Nolan is new to teaching at the school for this one-year program.
He was one of three faculty members recognized with the teaching excellence award.
The teachers get voted on several criteria, such as motivational ability.
Small classes give more one-on-one attention, and faculty support ensures high student job placements.
Students nominate and select a faculty member from each school program at l-triple-c to receive the award.
"We're making leaps and strides every year to provide comprehensive education to our students that's affordable and fast. We can compete with trade schools; we can compete with other community colleges around the school. And we're going to continue to do so to really try and move this program in the direction that industry needs," said Nolan.
This year's winners also include the School of Arts & Sciences Laura McMenamin and the School of Health Science & Wellness Jennifer Querry.
Copyright 2023 KGWN. All rights reserved.