Strong Storms Possible Today
Published: May. 10, 2023 at 1:42 PM CDT
CHEYENNE, Wyo. (Wyoming News Now) - We have a good chance of storms moving through the area here today and it's possible some of them will be strong so first, let's go over some tips on how to stay safe in the event of severe weather. Below are just a few ways you can stay safe in the event of any active weather but severe weather especially.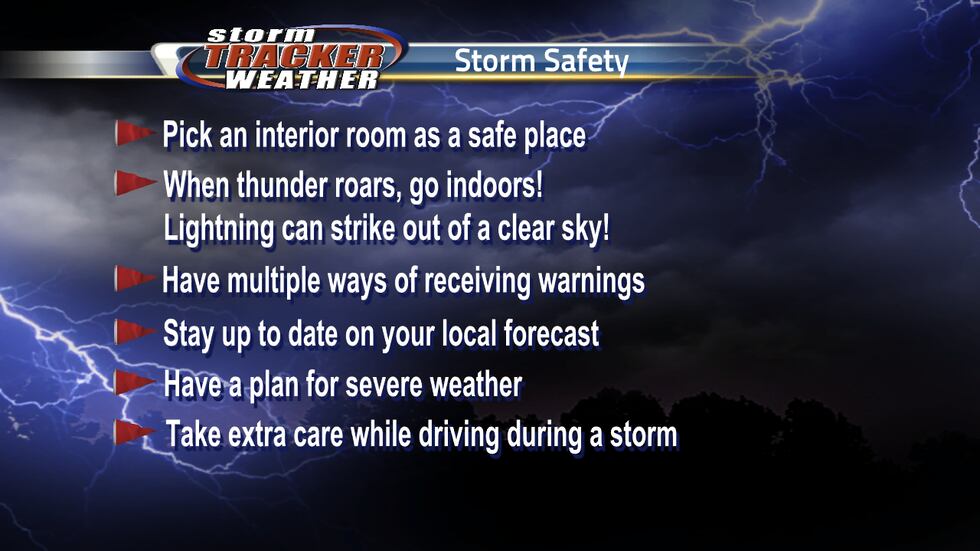 Not listed with those but another very important tip, especially with these storms is to Turn Around, Don't Drown. If the road you're driving on is not visible due to water, it's best to turn around and find an alternate route as usually it's very difficult to tell how deep the water is on the road, especially in valleys, at the bottom of hills, and in dips. Plus, water may be running over the road and the car could get stuck in a current, pushing the vehicle around.
Once the storms pass us though we'll be a bit chilly. our lows are going to be in the mid 40s overnight and the rain will continue to fall cooling us even more.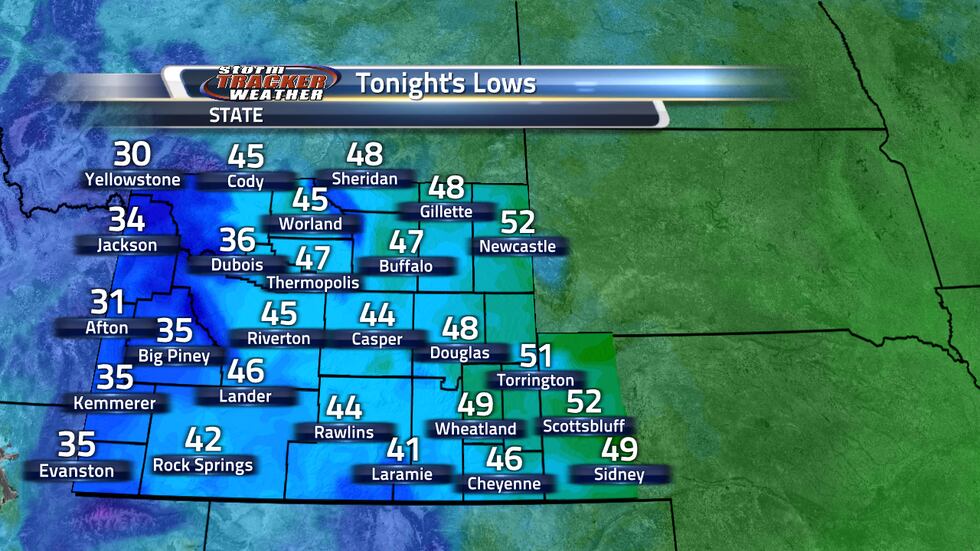 As for tomorrow, we'll be far below our normal temperatures as we'll have highs around 50 degrees with Laramie in the 40s. Over 20 degrees colder than our average high this time of year.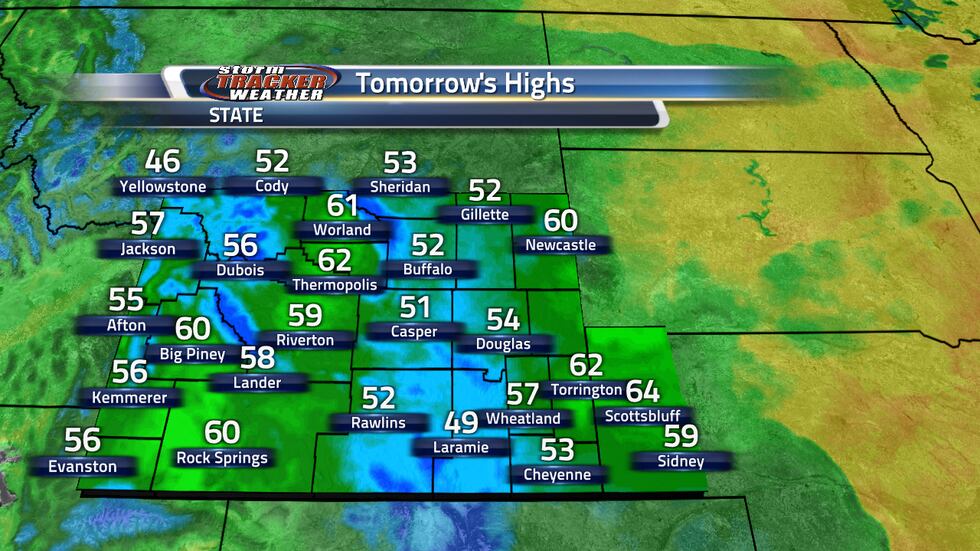 Cooler temperatures and rain will continue in this week as the cold front will leave cool and heavily saturated air behind it and giving us plenty of chances of rain. There is a flood watch in effect for Cheyenne and points east. Warmer temperatures return in the new week but so do more storm chances.
For Casper, it'll be the same as Cheyenne. Cooler temperatures and scattered rain for the area for most of the week ahead. Warmer temperatures will arrive earlier in the week but again, storm chances will be moving in next week yet again. Stay safe out there Wyoming.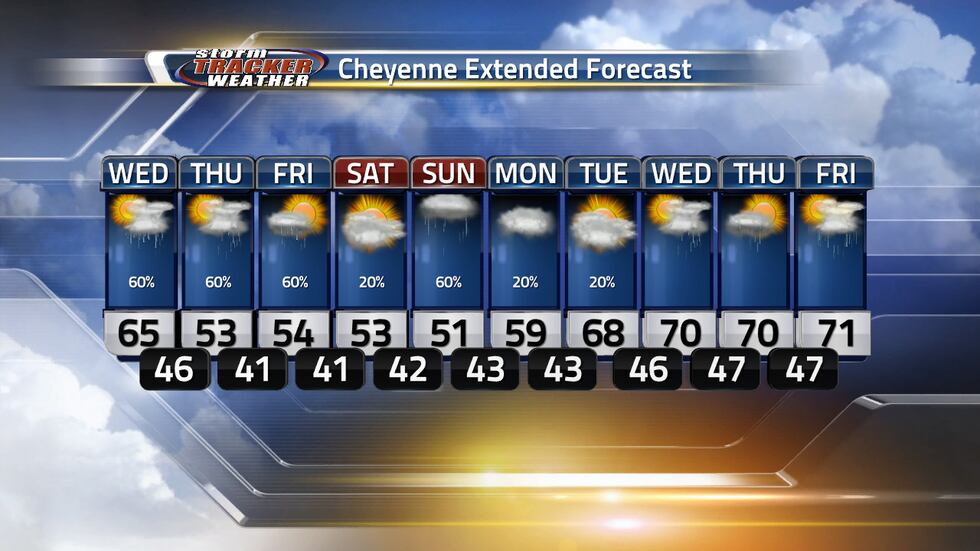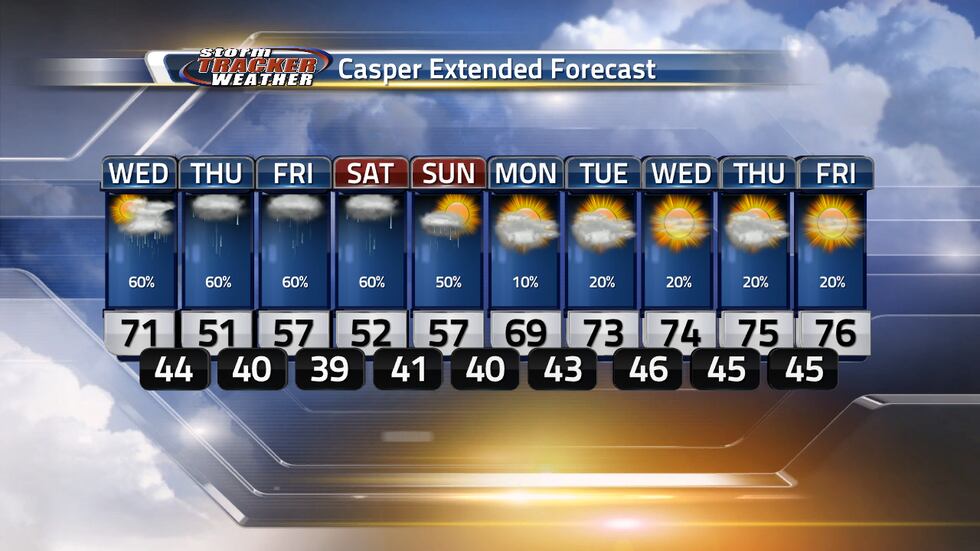 Copyright 2023 KGWN. All rights reserved.