Unsettled Weather Returns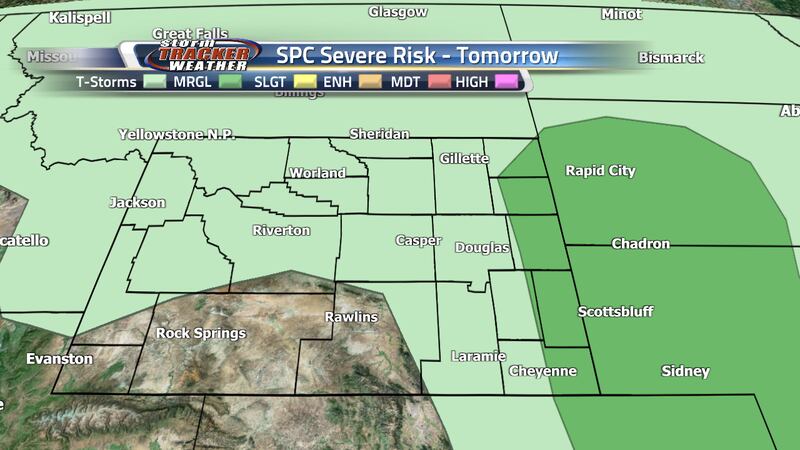 Published: May. 8, 2023 at 9:14 PM CDT
CHEYENNE, Wyo. (Wyoming News Now) - Unsettled weather will return for the area on Wednesday but before then temperatures will warm a bit. Tonight though, things will be a bit chilly, in the 40s and 30s around the area.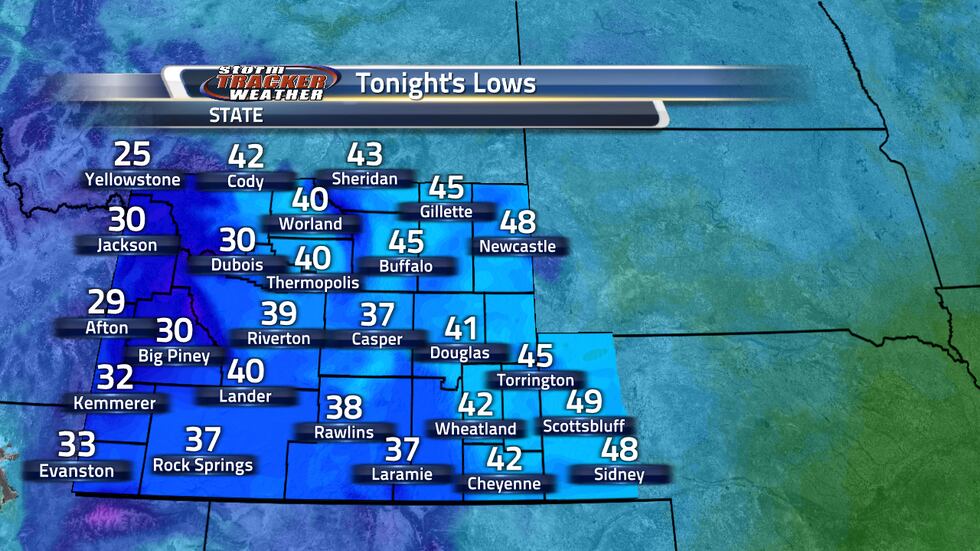 Tomorrow's highs are going to be warmer than today's were as we get into the 70s in both Casper and Cheyenne and most places will see a warm up. That also means some scattered showers.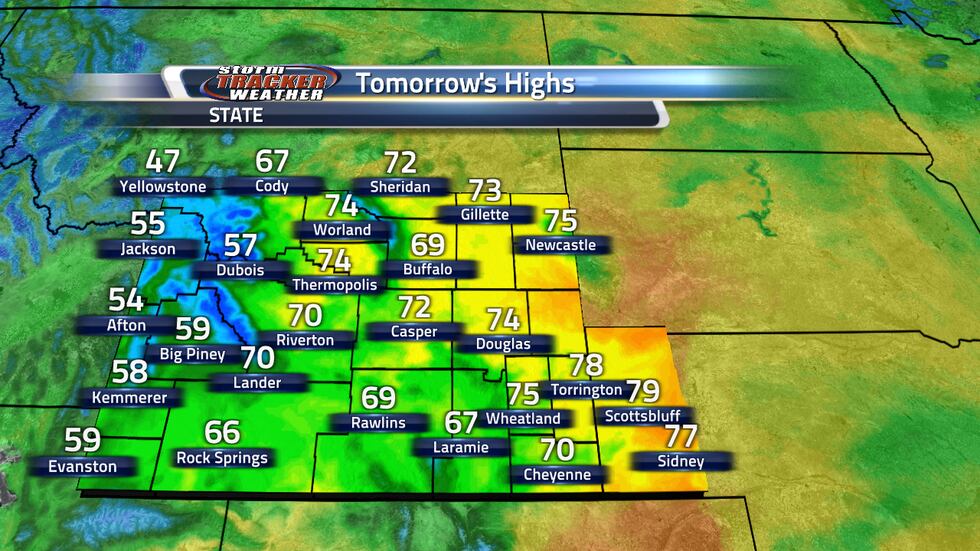 On Wednesday, storms will move in. Some storms could be strong so be prepared for heavy rain and winds. Storms will form in the late afternoon and evening. Casper will likely see the storms first and then they'll move through the Cheyenne area.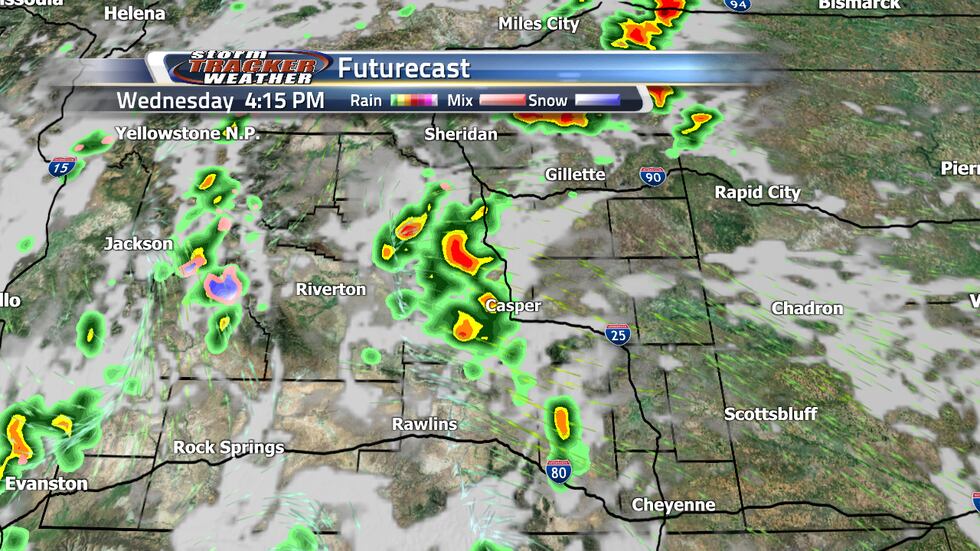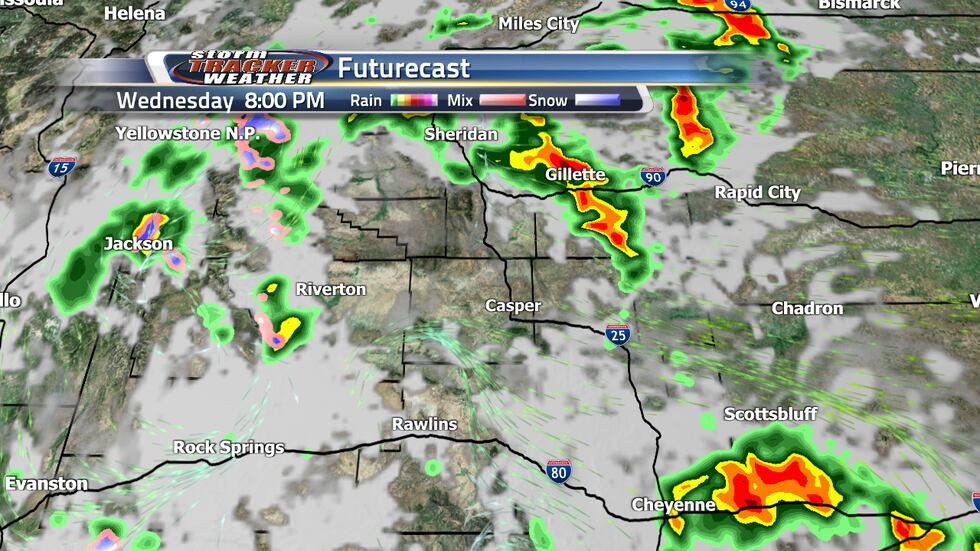 Finally for our extended forecast, the storms will bring in colder air and we'll drop below the average temperature for spring across the state for the rest of the week. Rain chances will also linger around for the week as well. Once we get into next week, sun and warmer temperatures will move in.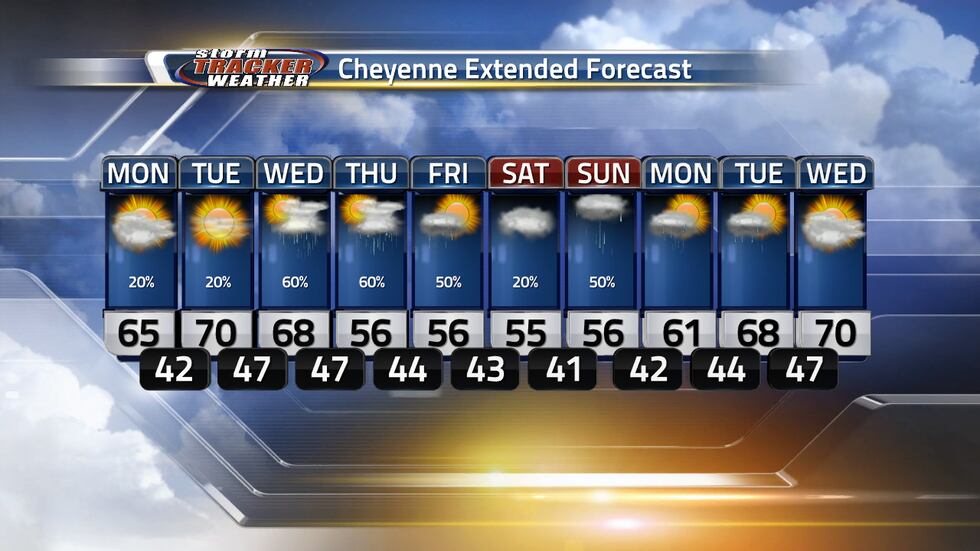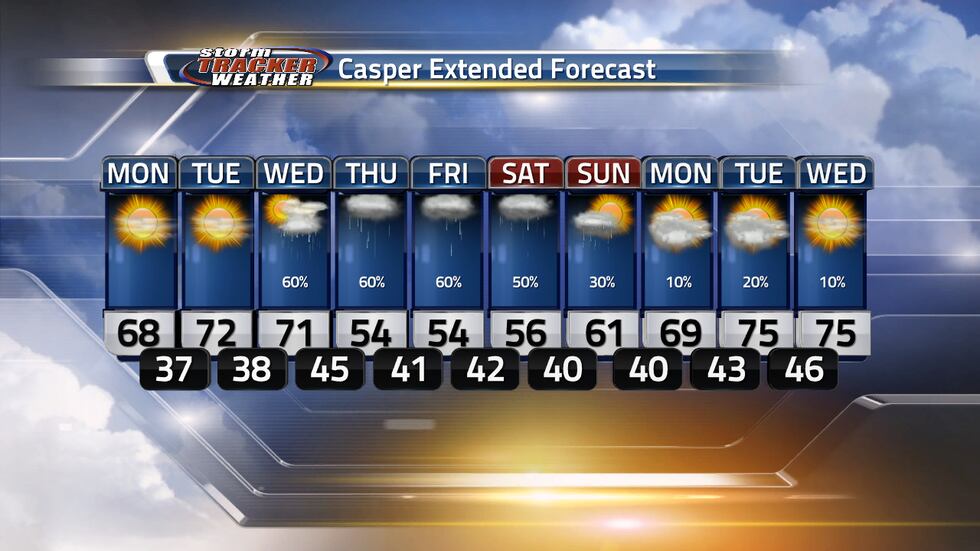 Copyright 2023 KGWN. All rights reserved.