Unsettled Weather Moving In
Published: May. 2, 2023 at 1:52 PM CDT
CHEYENNE, Wyo. (Wyoming News Now) - Unsettled weather will be moving in on Thursday with a chance of storms and rain through the area. First though, let's focus on our weather for this evening and tomorrow. Our lows tonight will be warm, in the 40s and 50s but not as cold as the previous few nights.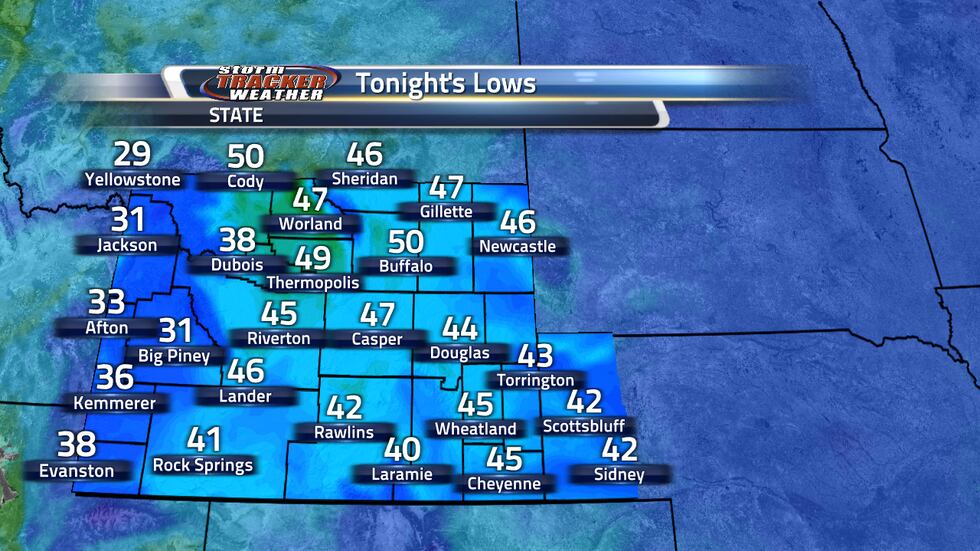 Tomorrow's highs are going to be very warm and almost summer like as we reach the 80s in quite a few places around the state and plenty of 70s too
That warm air is being brought in by a warm front moving into the area. The warm front will bring a few showers but not too much precipitation will be coming with it. However, there is also a front to the west that will bring in cooler air and storms into our area. While we won't drop far in temperatures, the warm air will help storms develop so we could see some strong storms in the area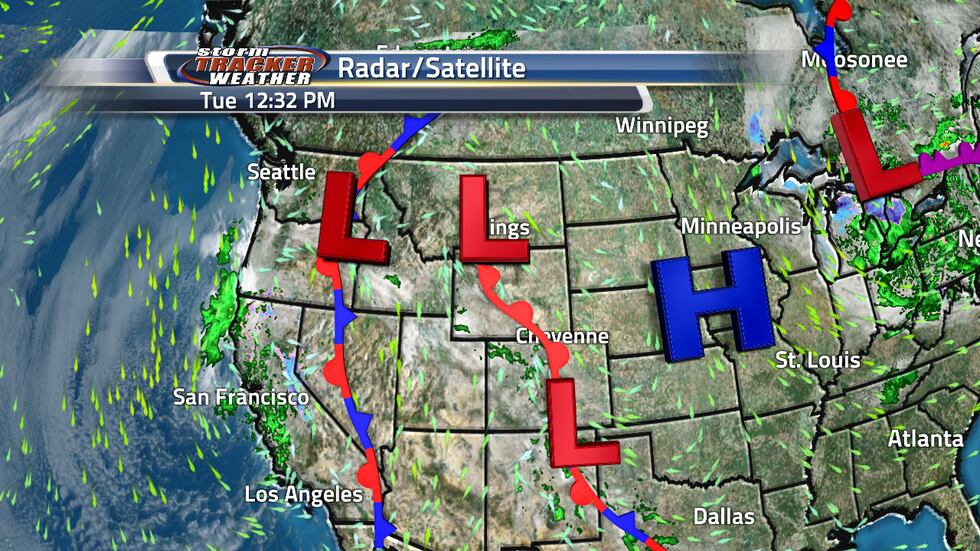 Looking at our futurecast, the storms are expected to move in later in the afternoon and early evening and that will give the atmosphere time to get more unsettled with the warm air and sun warming things up as well. Storms will have plenty of energy to draw on as they move in from the south and because of that we could see strong storms in the area that bring a lot of rain with them. We'll keep you updated on any changes to the forecast as we get closer to Thursday.
Finally, for our extended forecast, after the storms on Thursday pass, Cheyenne has a few more chances of rain and storms on Friday, Sunday, and into the new week. We'll stay relatively warm however, into the mid to lower 60s.
For Casper, after the storms pass, things will stay dry for the weekend and week ahead with temperatures staying in the upper 60s all week long and a chance of rain next week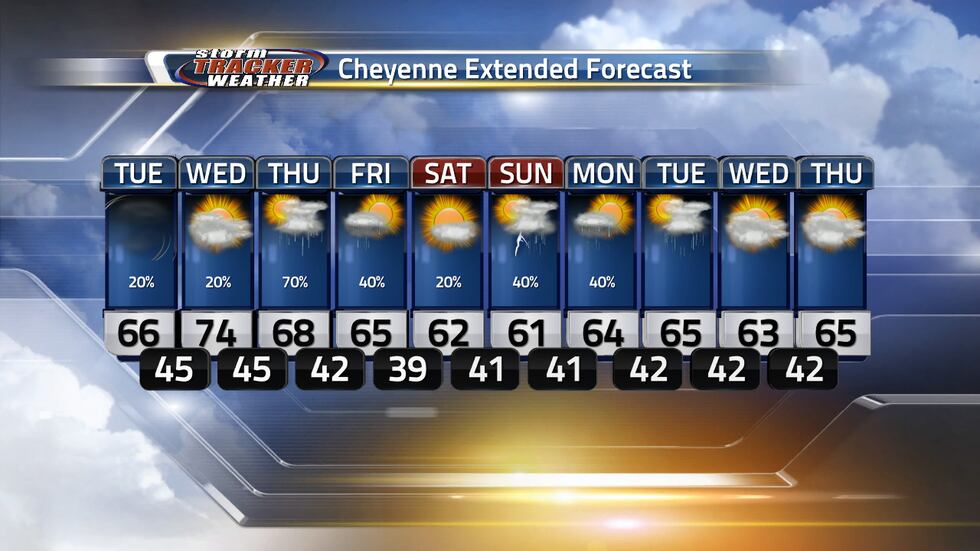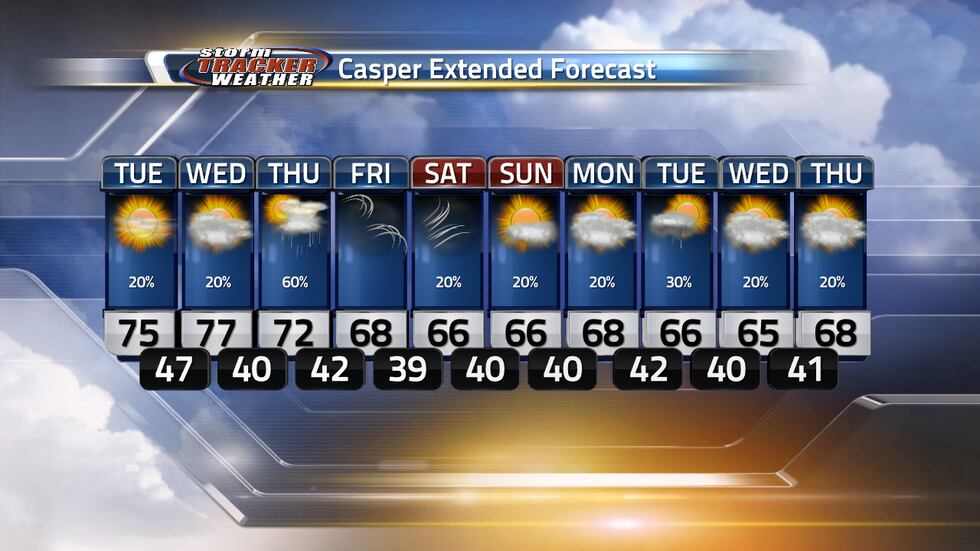 Copyright 2023 KGWN. All rights reserved.