Warm Temperatures Continue
Updated: Apr. 29, 2023 at 8:30 PM CDT
CHEYENNE, Wyo. (Wyoming News Now) - Warmer day time temperatures are going to continue for the week ahead but our evening temperatures are going to be a bit chilly around the area with 30s and 40s across the state.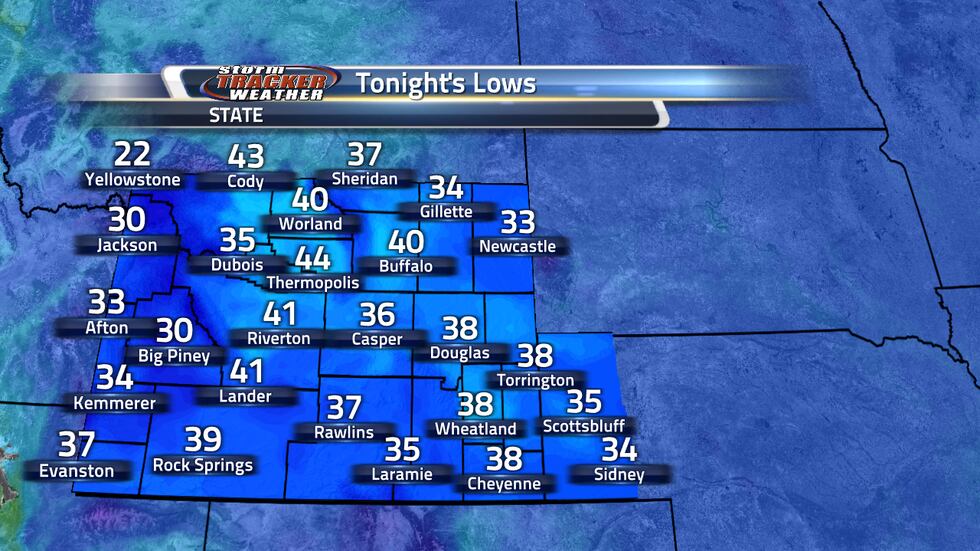 As we move into tomorrow temperatures are again going to warm up into the 60s and 70s with spring like highs finally settling in across the Cowboy State.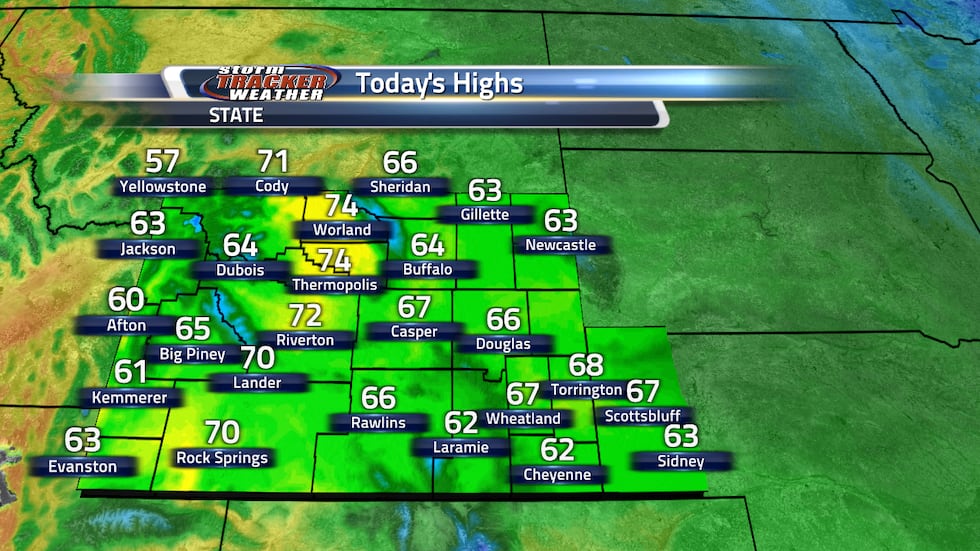 Tomorrow's highs are going to be a trend for us here in Wyoming as things will stay warm into the new week ahead but for the Cheyenne area, a change is on the way for the end of next week. Starting on Thursday and going until Saturday we have a chance of storms. Once those storms pass we'll cool to the mid 60s.
For Casper, it's a different story, temperatures are going to be warmer than in Cheyenne and even feel a bit more like summer than spring as we approach the 80 degree mark. We won't get there but the mid 70s will stick around until we cool off to the upper 60s on Friday and warm back up again after next weekend. The sun will be with us all week long to keep us warm as well.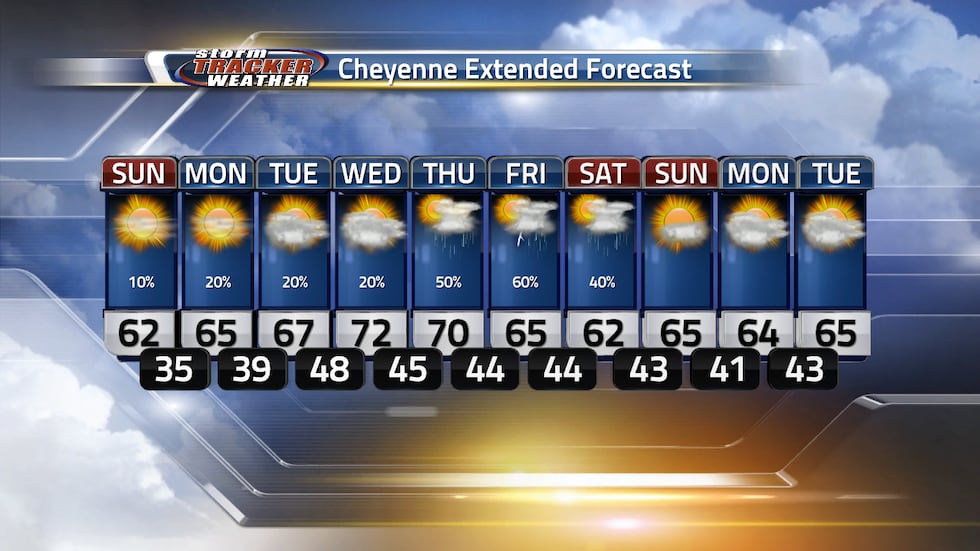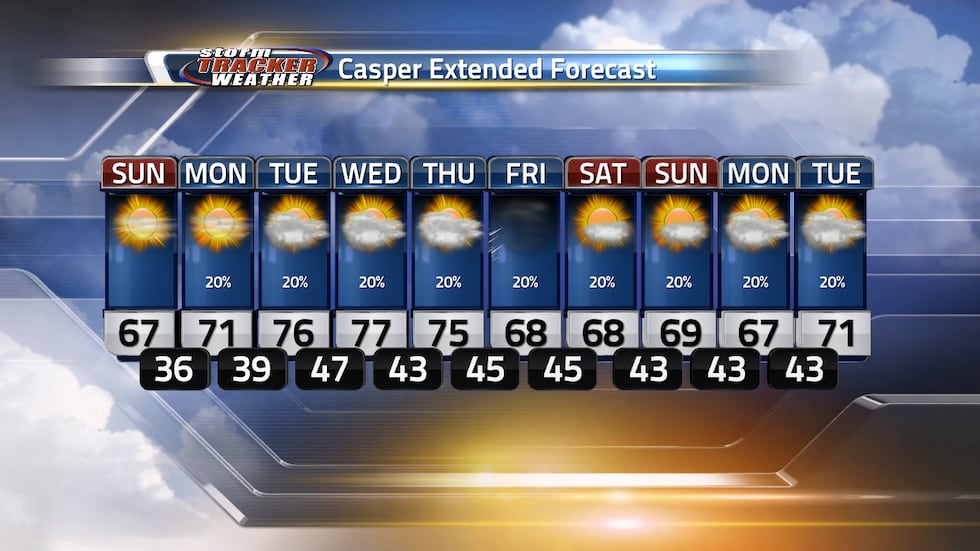 Copyright 2023 KGWN. All rights reserved.