Updated: Apr. 28, 2023 at 3:00 PM CDT
CHEYENNE, Wyo. (Wyoming News Now) - Before we get to the weekend, we have to get through today and tonight first. Today is going to be a bit chilly for the season and tonight will drop our temperatures down into the 30s again so we'll need a jacket or extra layer in the overnight hours.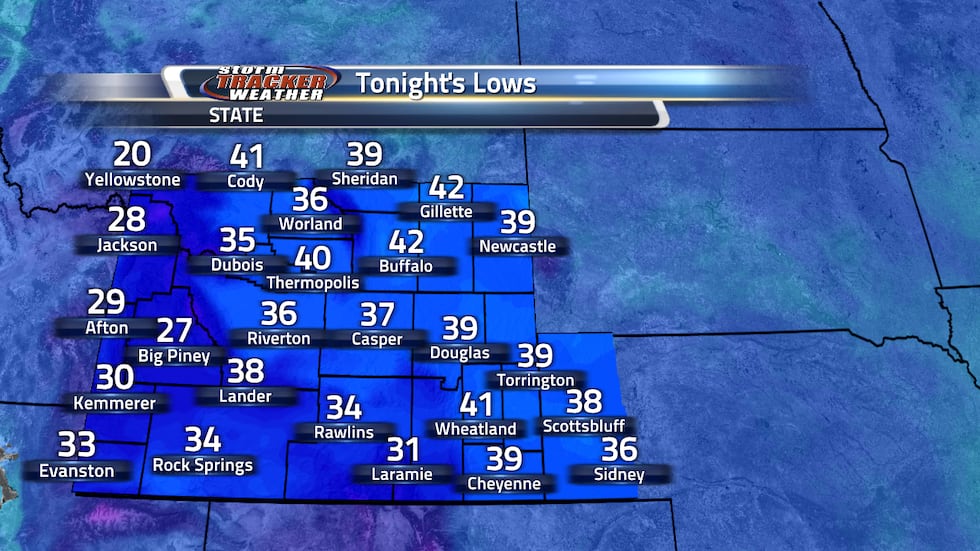 The start of our weekend is going to be much warmer though as we warm up into the 60s and even the 70s in some places and that'll be a peek at what we have coming up as we have warmer temperatures settling in for the new week ahead and spring is once again moving on in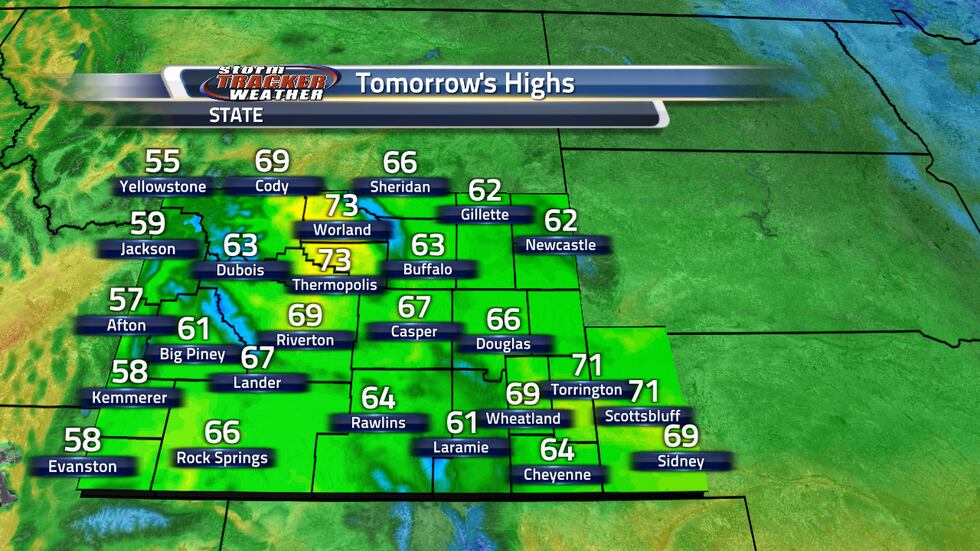 Wrapping up this short weather update, our extended forecast will bring us lots of sun and warmer temperatures next week although we have a chance at a few more storms on Tuesday and Thursday with rain continuing into Friday as well. As we get closer we'll know more on the possibility of storms and rain but for now we do expect to see some precipitation next week. For Casper, things are different. Nice and sunny as well as warm all week long and the chance of storms will stay to the south until Thursday when the chance of storms and rain moves in and the rain chance will continue into Friday. Again, we'll know more about that chance of storms later in the week as we get closer. For now though, enjoy the nice weekend Wyoming.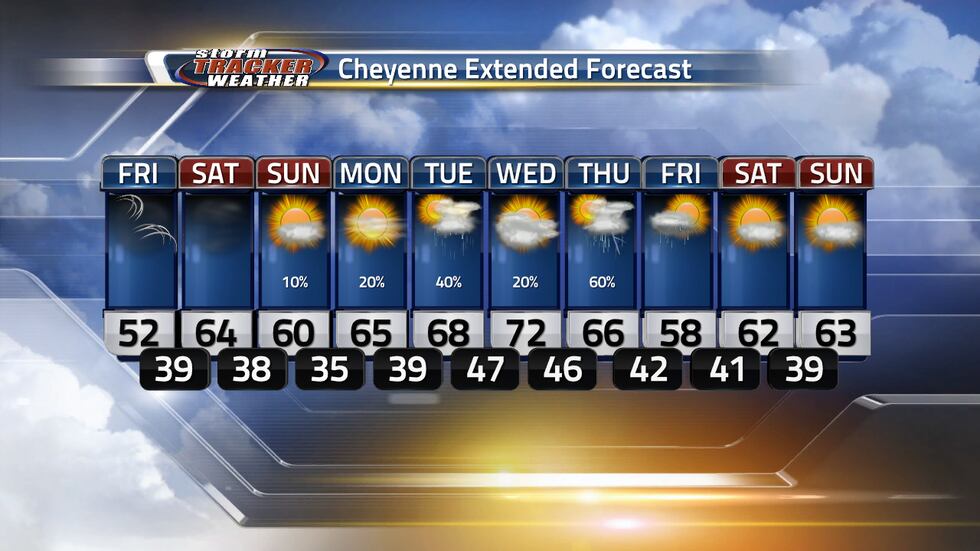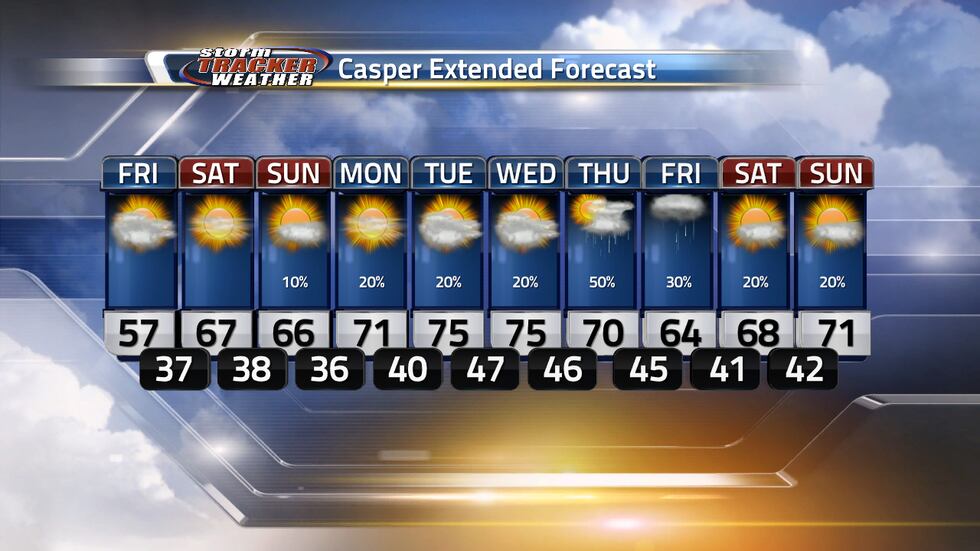 Copyright 2023 KGWN. All rights reserved.