Storms Possible Today and Tomorrow
Published: Apr. 24, 2023 at 4:31 PM CDT
CHEYENNE, Wyo. (Wyoming News Now) - Starting off today we could have a few rumbles of thunder today and into our evening. We have a risk of general thunderstorms through the state but our risk of severe weather is very low so we shouldn't see any severe thunderstorms if we do get any thunderstorms. However, the rain won't be a one and done deal. The rain will stick around and be more likely to fall the later into the evening we get and especially into tomorrow morning. We need the rain around the area and we should get a decent amount but we'll likely stay below normal in terms of rain.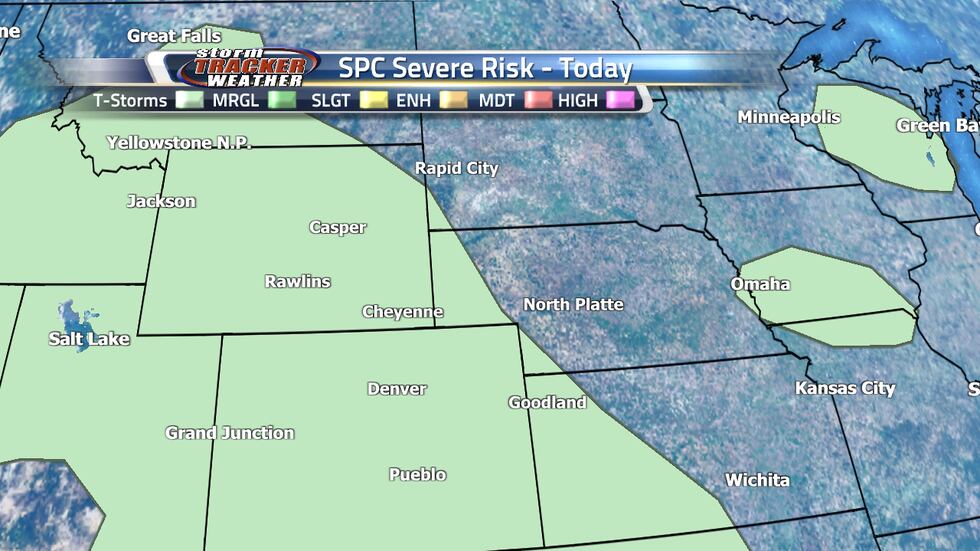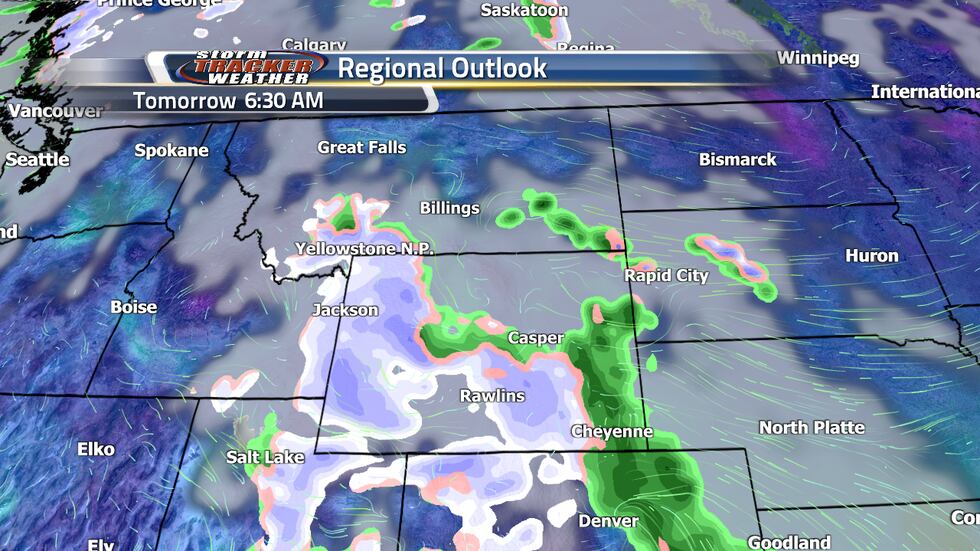 That rain will be a cold rain as well. Our lows and tomorrow's highs are going to be decently close together as a front passes through tomorrow. Our lows tonight will be in the upper 30s and lower 40s while tomorrow will be in the upper 40s and low 50s across the state. Luckily for us though, the cooler temperatures don't stick around long.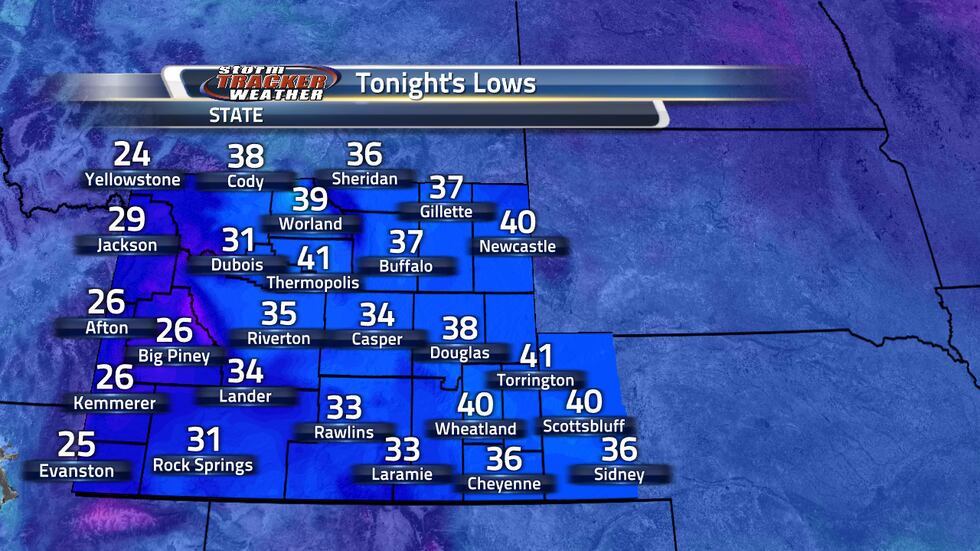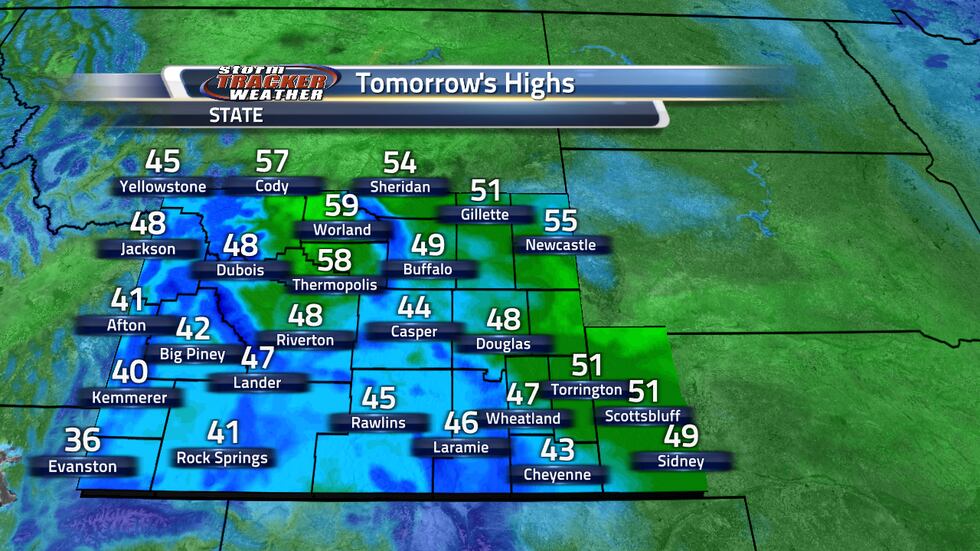 If we look at our extended forecast, once we're through Tuesday, warmer temperatures will arrive with Friday cooling us off again before warmer temperatures fully take over into our weekend ahead, both in Cheyenne and Casper. In what seems like a reversal of the norm, Casper will be a few degrees warmer than Cheyenne for the coming week with plenty of sun around the area but both places will finally be getting back to normal temperatures into the weekend. Overall, a wet start to the week but a great weekend ahead.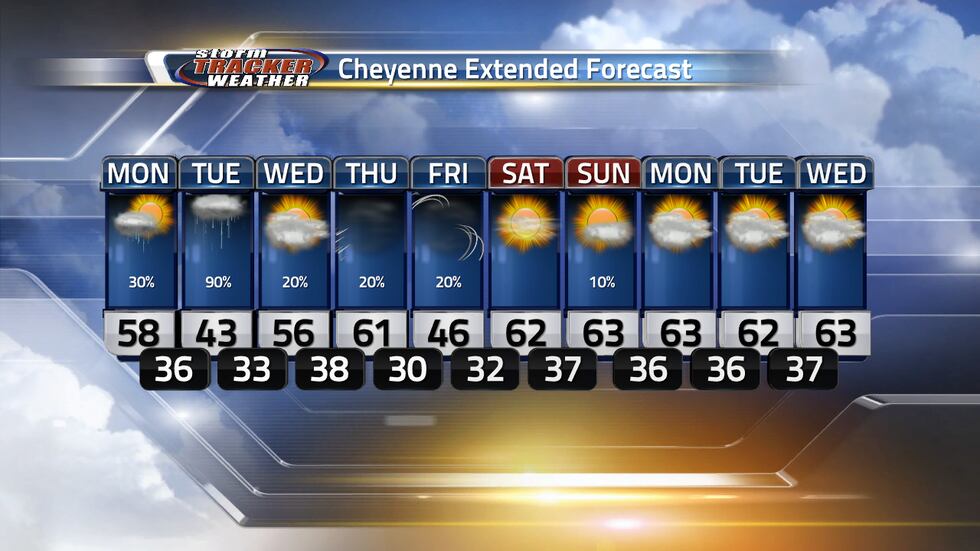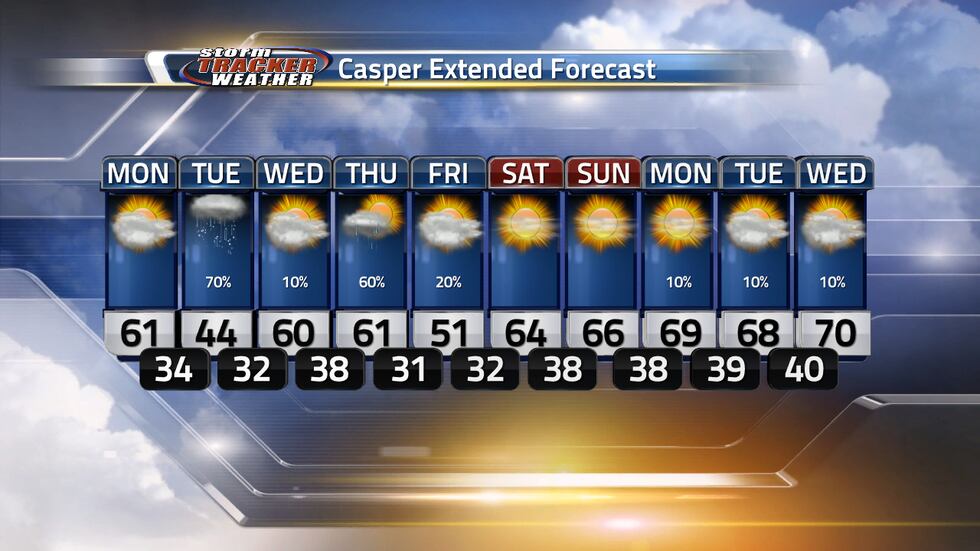 Copyright 2023 KGWN. All rights reserved.