Snow Returns and Possible Thunder Today
Updated: Apr. 13, 2023 at 9:00 AM CDT
CHEYENNE, Wyo. (Wyoming News Now) - Starting off Cheyenne is right in between areas with chances of thunderstorms so a few rumbles of thunder in the Cowboy State are possible here today. However, the main precipitation event will start tomorrow morning.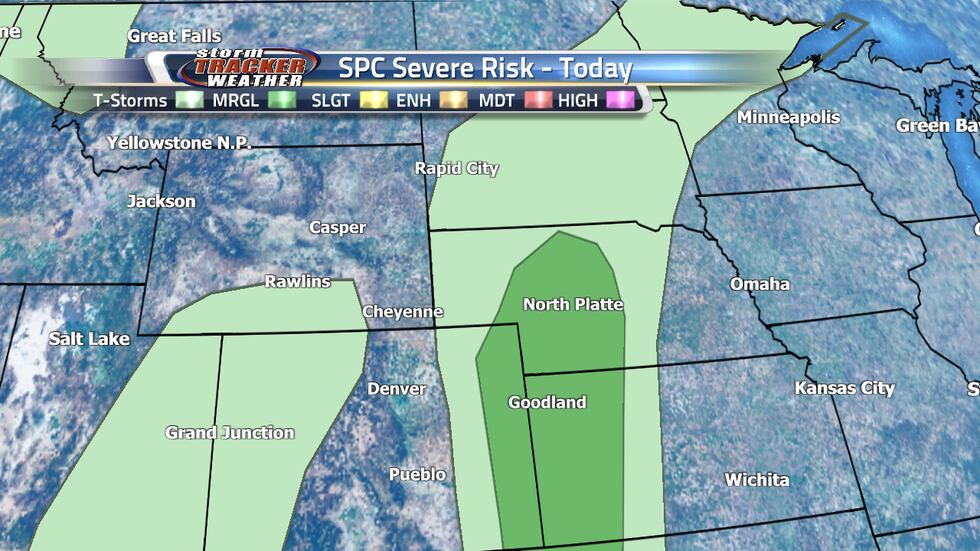 Snow will make it's way back into the area tomorrow morning starting in Cheyenne first. Not a lot of snow is expected so nowhere near the record setting blizzard we had in Casper but some could still stick to the ground causing slippery roads. Plan for a bit of winter weather. In Casper, the snow arrives early Saturday morning. Again, not a lot of snow is expected but we could see a dusting to an inch or two of snow possible.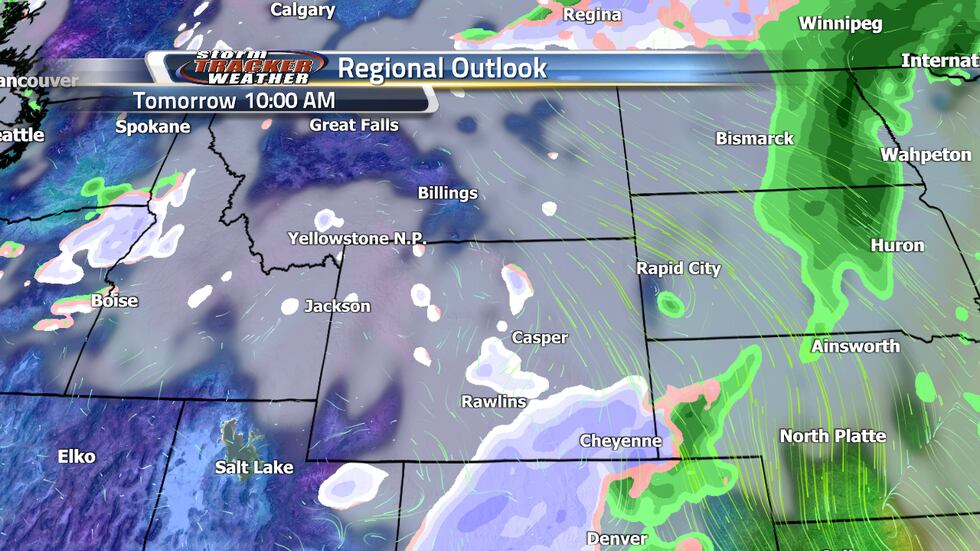 Our lows tonight will be below freezing in most areas across the state so another cold night is ahead and the snow that falls overnight can stick so be prepared. As we get into tomorrow, our highs unfortunately aren't going to be in the 70s and 80s and will instead hover in the 40s. Still above freezing but it might not be warm enough to melt all the snow into rain.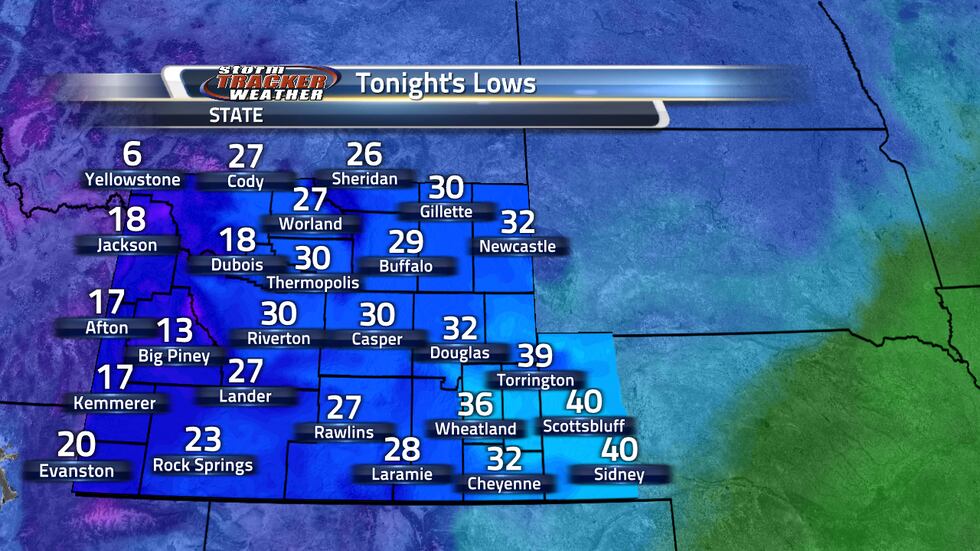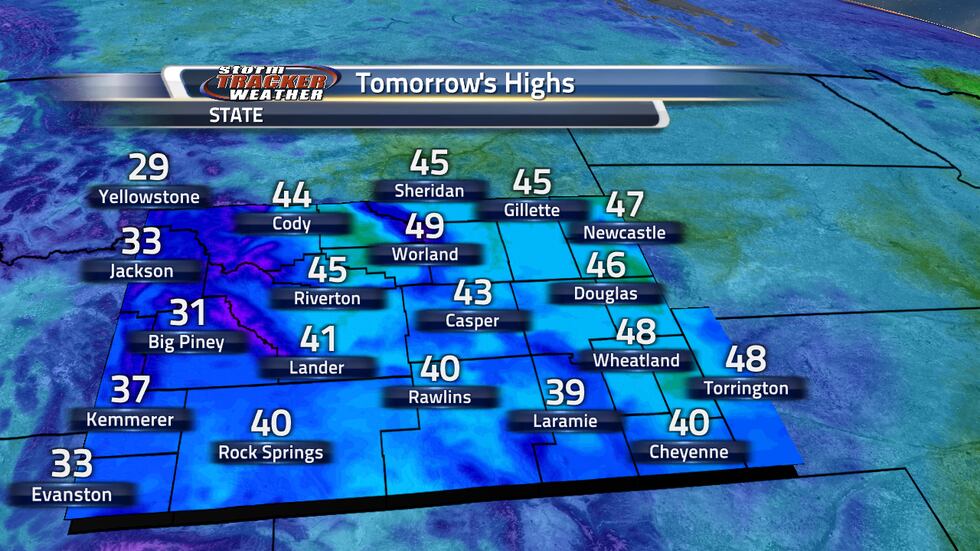 Wrapping things up with our extended forecast however, warmer temperatures will return with plenty of sun later into next week so what snow does fall won't be sticking around for long. Cheyenne will get back to the 70s later next week before a cool down next Thursday again. For Casper, the same trend is in play where we warm up with plenty of sun after the snow moves out and we'll be warm before a bit of a cool down late next week.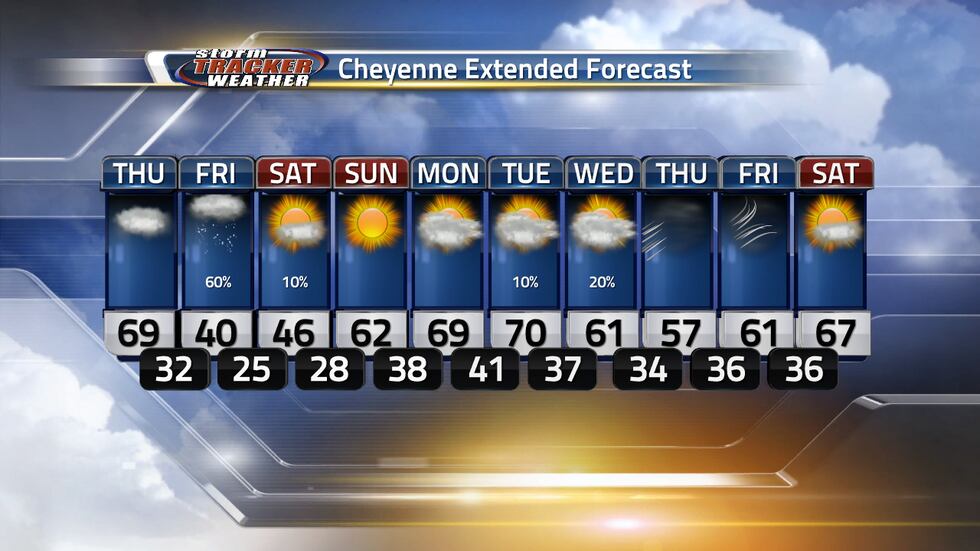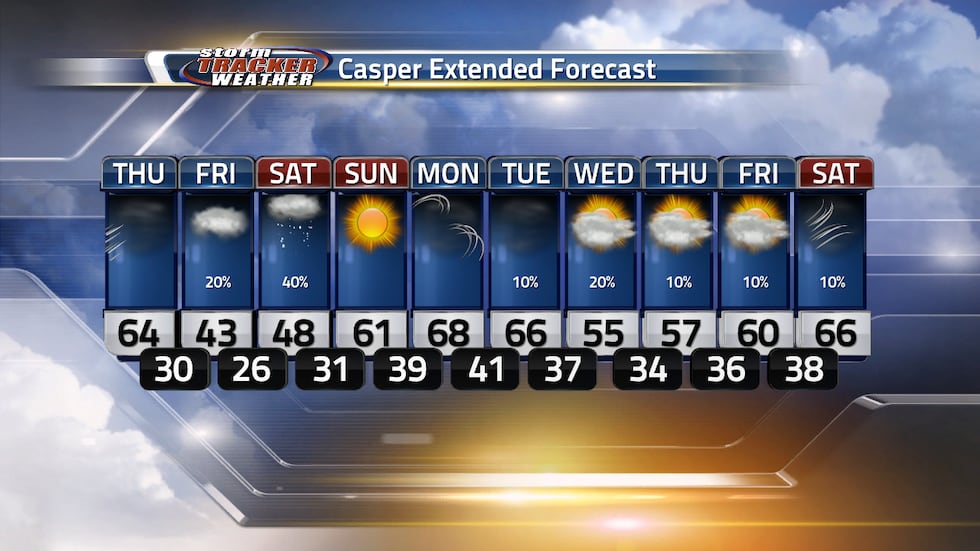 Copyright 2023 KGWN. All rights reserved.