Snowfall breaks two 40-year-old records in Casper
Casper Mountain hit by at least 48 inches of snow, Casper over 3 feet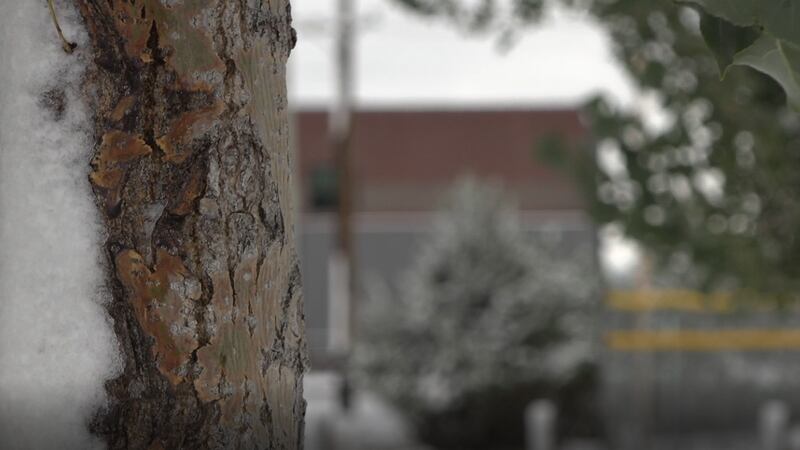 Published: Apr. 5, 2023 at 11:36 AM CDT
CHEYENNE, Wyo. (Wyoming News Now) - Winter came back. With a vengeance.
Snowfall slammed many parts of Wyoming but reports are showing the hardest hit was Casper.
According to the National Weather Service (NWS) of Riverton, the Oil City saw over three feet of snow throughout the storm totaling at least 37.4 inches hitting town. Other reports, however, claimed reaching even up to 40 inches. Casper Mountain, on the other hand, saw even more of a white out: The mountain received at least 48 inches of powder falling on their slopes.
The storm twice became historic for Casper as it toppled two records set all the way back in 1982. First, it eclipsed the mark for the most snowfall over a single day when Casper received 26.7 inches just on Monday. The previous record was 24.3 inches which landed in town on Christmas Eve.
Also broken was the mark for biggest snowstorm of all-time, previously set at 31.3 inches on Dec. 23 and 24 also in 1982. Monday and Tuesday's storm easily slid past that tally as more than four inches past the 40-year-old record fell on the town.
The Casper storm all but shut down the city. All schools in Natrona County went virtual, most businesses closed up shop, and even the Casper Police Department declared a snow day.
"There is absolutely no unnecessary travel in or around the City of Casper and only priority 911 calls will receive police response," a press release from CPD read early Tuesday morning.
While an impressive storm, it wasn't all that shocking for a storm of this caliber to hit well into spring.
"It was a pretty impactful storm but it wasn't really a surprise," NWS Riverton meteorologist, Joshua Rowe, said. "Many of our biggest snow events hit early into spring."
Many other parts of Wyoming could not avoid the powder onslaught either: Lander, Riverton, Rock Springs, and Wheatland all saw over a foot, with the most hitting Lander whose accumulation topped out at 17.8 inches. Wheatland was just behind at 16 inches, Rock Springs saw 15, and Riverton clocked in with just over a foot. Cheyenne found just over six inches.
To the west, Laramie came out relatively unscathed as snow totals in its area only saw 1.7 inches fall.
For more information on the historic storm, visit the NWS Riverton website here or follow them on Twitter @NWSRiverton.
Copyright 2023 KGWN. All rights reserved.