Updated: Apr. 3, 2023 at 4:38 PM CDT
CHEYENNE, Wyo. (Wyoming News Now) - Let's start off today by looking at our forecast highs. Our forecast highs in Cheyenne are warm enough to melt the snow as it falls here in Cheyenne but in Casper, it'll be snow all day long.
However, it won't be all rain for Cheyenne. The entire state will be below freezing for the overnight hours. This will bring the rain back to snow and we could even have a bit of freezing rain as the ground cools. Be prepared for slick road conditions overnight tonight.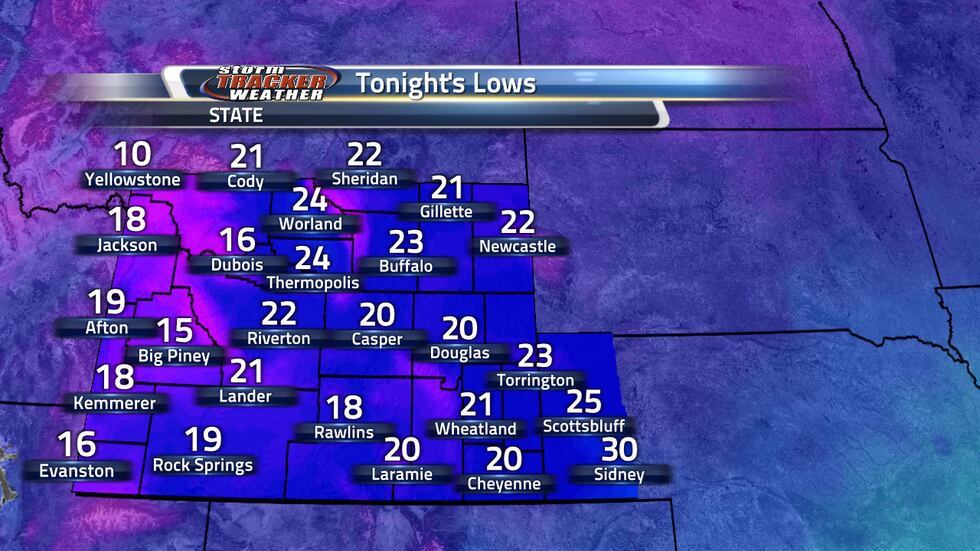 We also have Winter Weather Advisories around Cheyenne and north from Gillette, to Casper, to Riverton, to Rawlins, we have Winter Storm Warnings due to the heavier snowfall expected. These will last until Tuesday afternoon due to the continued snowfall through Tuesday.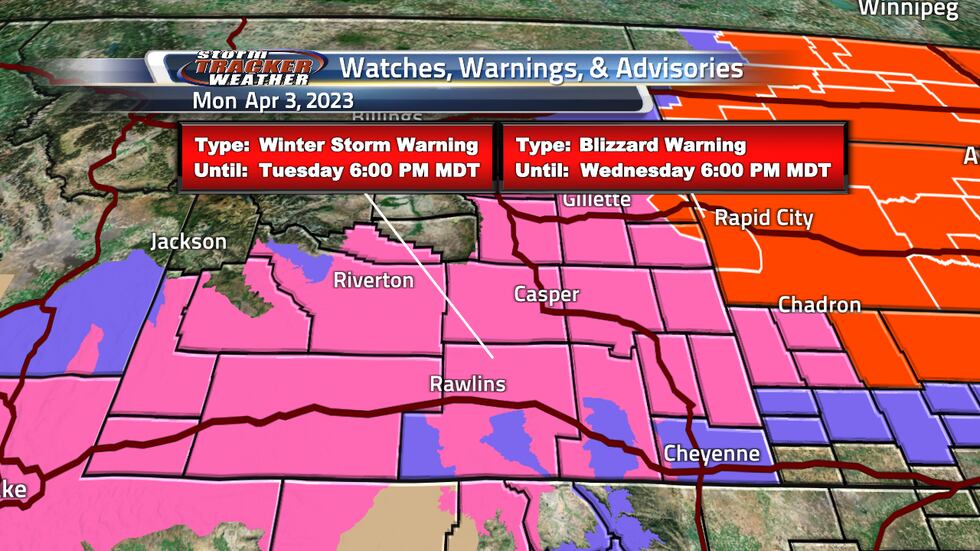 Looking at our SnowCast, a wide range of snowfall expected. The most snowfall is expected in the Casper and Lusk areas. Much less snowfall is expected in the Cheyenne area but locally heavier snowfall is possible. Travel will also be heavily affected either way.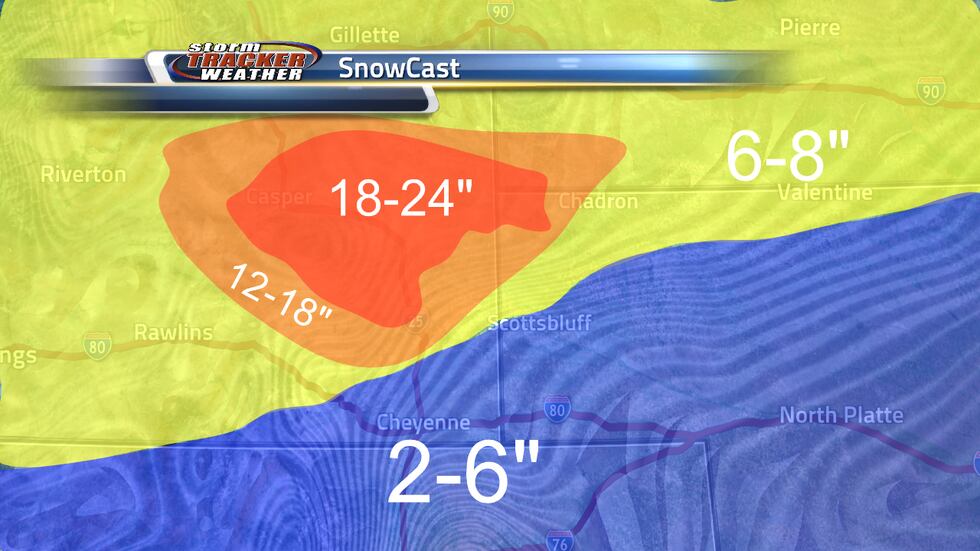 Finally, good news is coming. In the extended forecast, warmer temperatures and sun will arrive after Wednesday with much warmer temperatures on our weekend. The same trend will continue in Casper as well. Once we get through this winter storm, warm temperatures and sun will get us back to Spring and almost like summer at some points. Let's stay safe in this winter storm and take our time driving around over the next few days.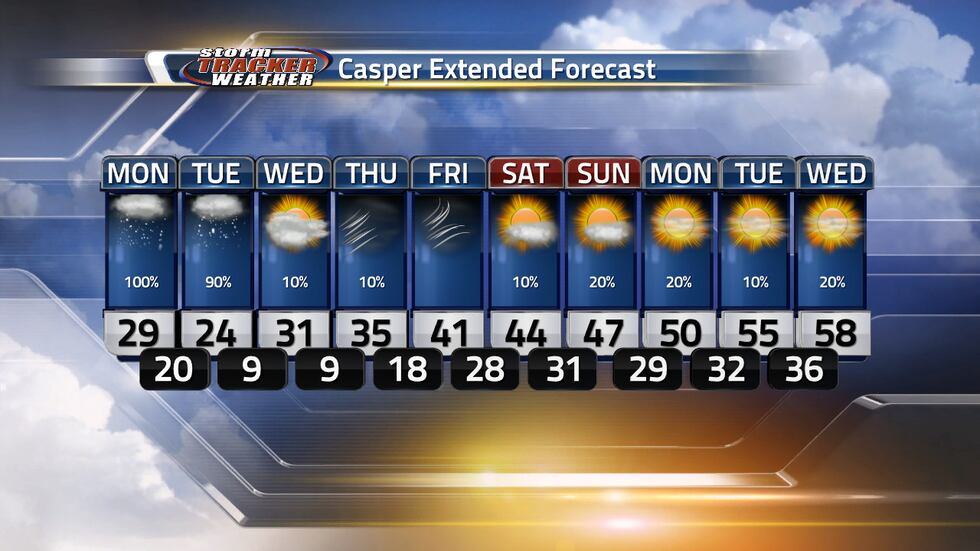 Copyright 2023 KGWN. All rights reserved.