Warmer Weather Coming, Snow As Well
Updated: Mar. 28, 2023 at 8:30 AM CDT
CHEYENNE, Wyo. (Wyoming News Now) - Happy Tuesday folks, let's get this forecast rolling with tonight's lows. Tonight is going to chilly around 20 degrees for most of the state with colder temperatures off to our west.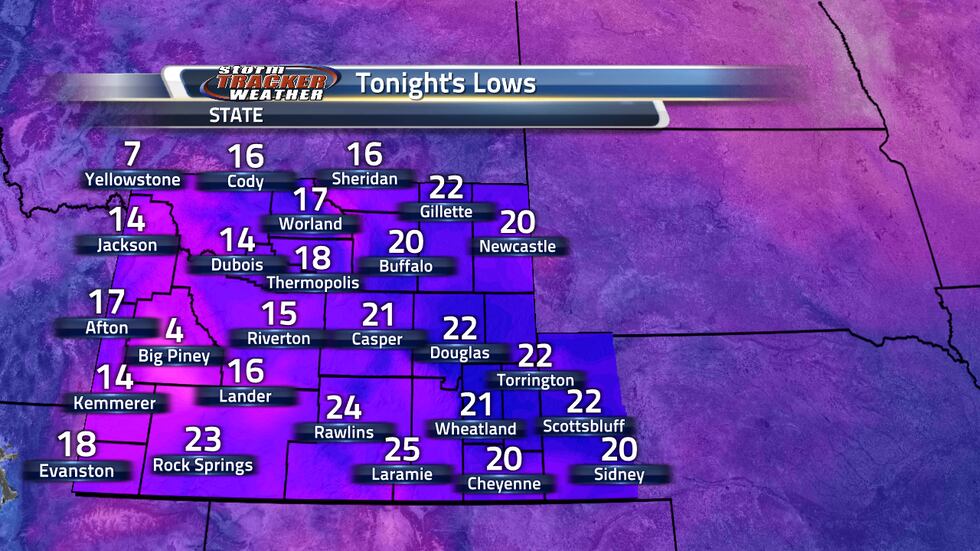 Tomorrow's highs are going to be pretty close to today's highs with 40s and 30s around the area and we'll start to warm up into this week.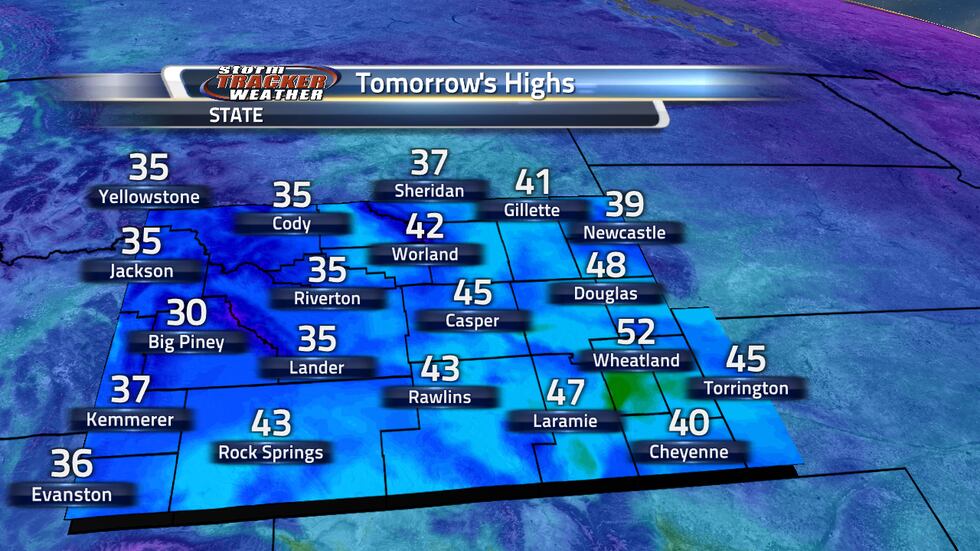 However, there is an active weather system heading our way. This low pressure system impacting California will bring rain and snow to our area on Thursday and push this high pressure out of the area.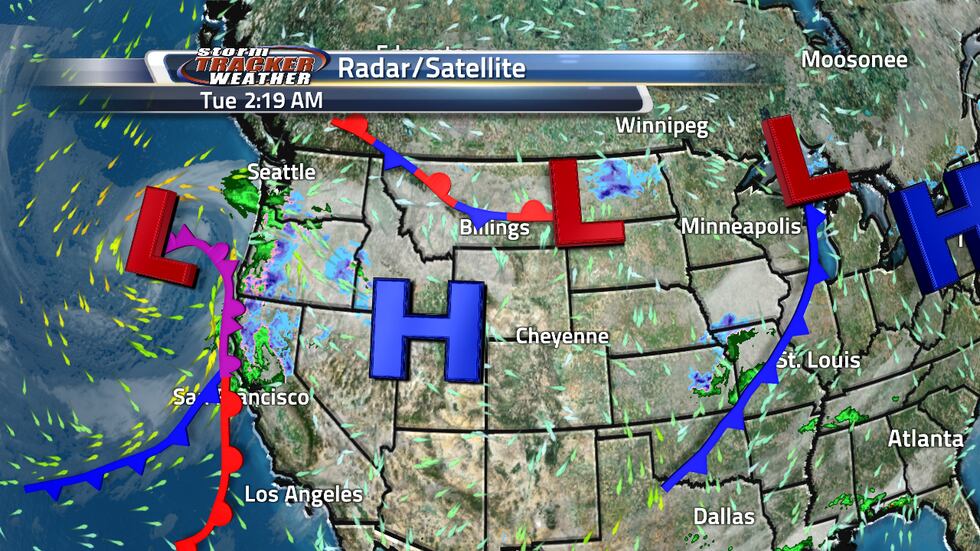 As that low moves through we could see snow entering the state with spotty snow showers but luckily the warmer temperatures should keep the snow from sticking to the ground and could change the snow over to rain at times. It depends on how warm we get however and we'll know more as we get closer to Thursday.
Wrapping things up with our extended forecast, warmer temperatures will be on the way with the sun as well. Chances of precipitation as well however into the week and the next week as well. For Casper, not quite as warm but more wind and precipitation chances on the way as well, mainly into next week.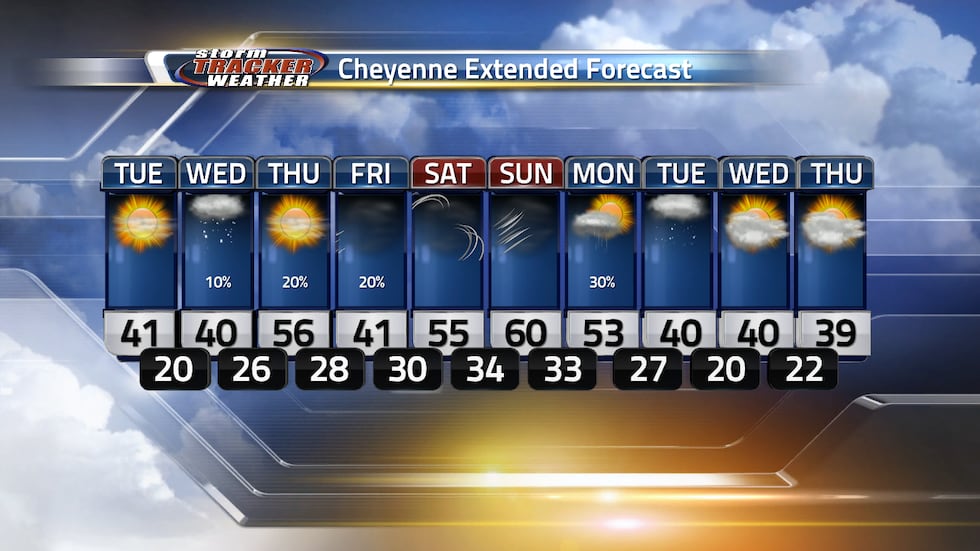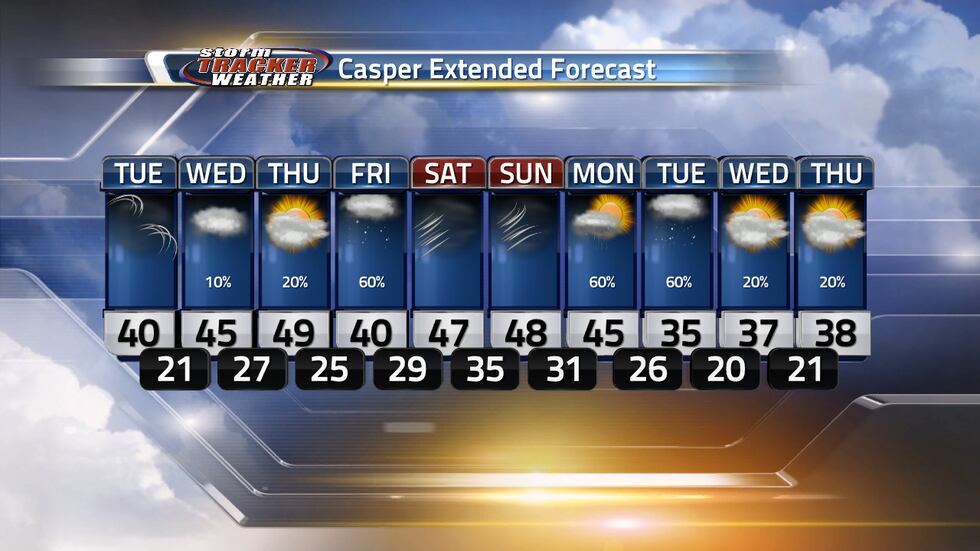 Copyright 2023 KGWN. All rights reserved.