Airbnb to offer stay at pub featured in 'Ted Lasso'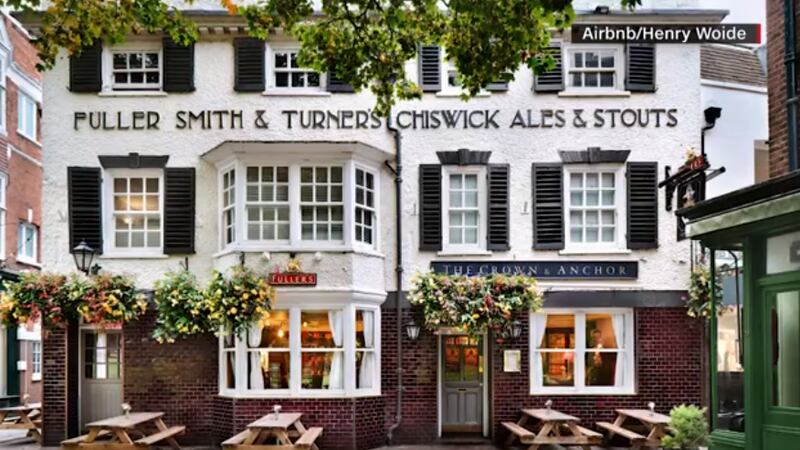 Published: Mar. 17, 2023 at 10:33 AM CDT
(CNN) – "Ted Lasso" fans can now spend the night at AFC Richmond's favorite pub.
The Crown and Anchor is going on Airbnb for three nights in October to celebrate season three that just dropped on Apple TV+.
Mae, the gritty pub owner on the hit show, will be the host.
You and up to three of your mates can have a pint, play darts and even try some of Ted's famous biscuits with tea, or as Ted calls it "garbage water."
The listing goes live on Airbnb on March 21 and will be available for stays Oct. 23-25 for about $136 a night.
Copyright 2023 CNN Newsource. All rights reserved.