Spring on the Way, Snow Tomorrow
Published: Mar. 7, 2023 at 6:34 PM CST
CHEYENNE, Wyo. (Wyoming News Now) - Starting off today we have a snow chance for today and tonight but the snow is most likely tomorrow night into Thursday. Not a lot of snow is expected but a trace to an inch is possible. As of the writing of this post, snow flurries are falling outside the window but it's very light and that is what's expected with the snow coming in.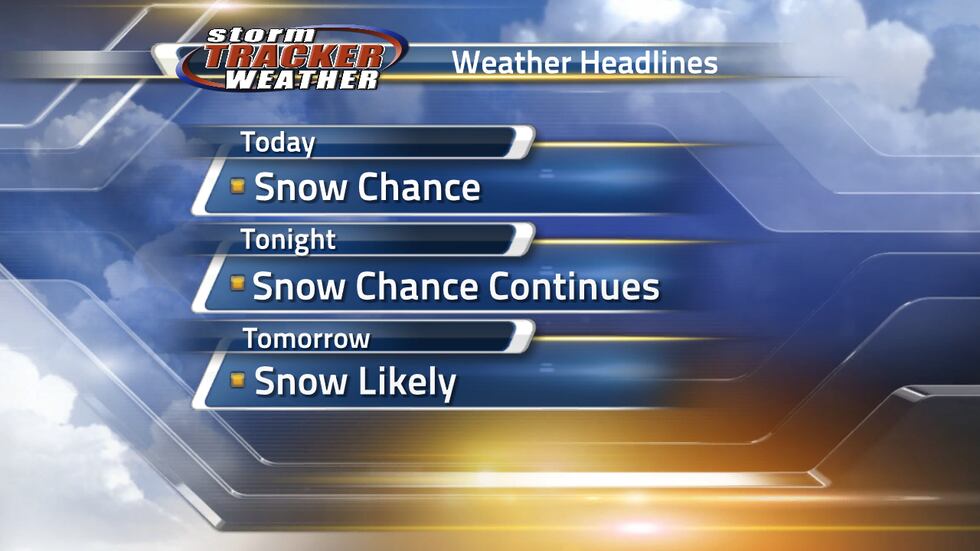 However, looking at our regional outlook, while the snow can be expected to be light, a large portion of the area will get snow and it will continue to snow in some areas for up to a couple hours. That's why some places could see an inch or so and others may only see a dusting or none at all. Higher elevations can expect more snow which could cause some travel impacts through the area.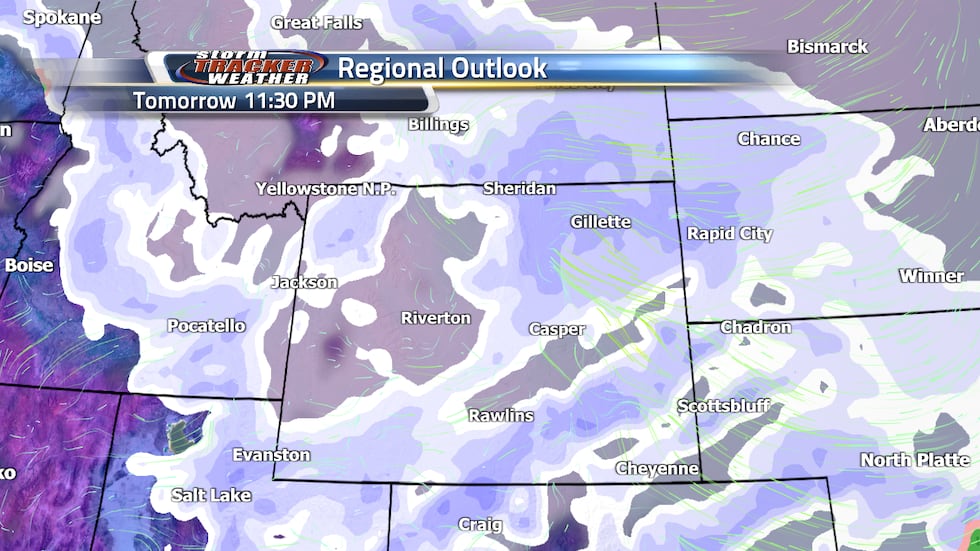 Tonight's lows are going to be very chilly for the Cowboy state. The Cheyenne area will be in the 20s with single digits in the Casper and Rawlins areas. Temperatures below zero make an appearance on the western part of Wyoming. Winter is still hanging on so be prepared for those cold temperatures and a cold wind overnight here tonight.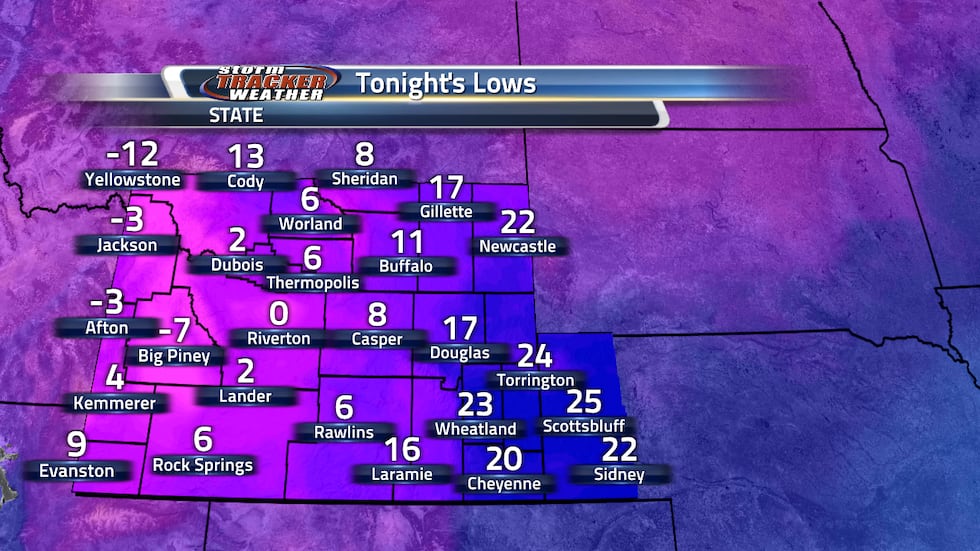 Tomorrow's highs are still cold with both Cheyenne and Casper below freezing. Some areas will get above freezing but most of us will be below freezing and in the 20s. With temperatures below freezing, the snow that falls will stay as snow so luckily we won't have any freezing rain like we had last night. We also shouldn't have icy roads and sidewalks like we did this morning, however, that doesn't mean we shouldn't be careful. Some ice could still be possible under the snow and the snow itself will make things slippery for our travel.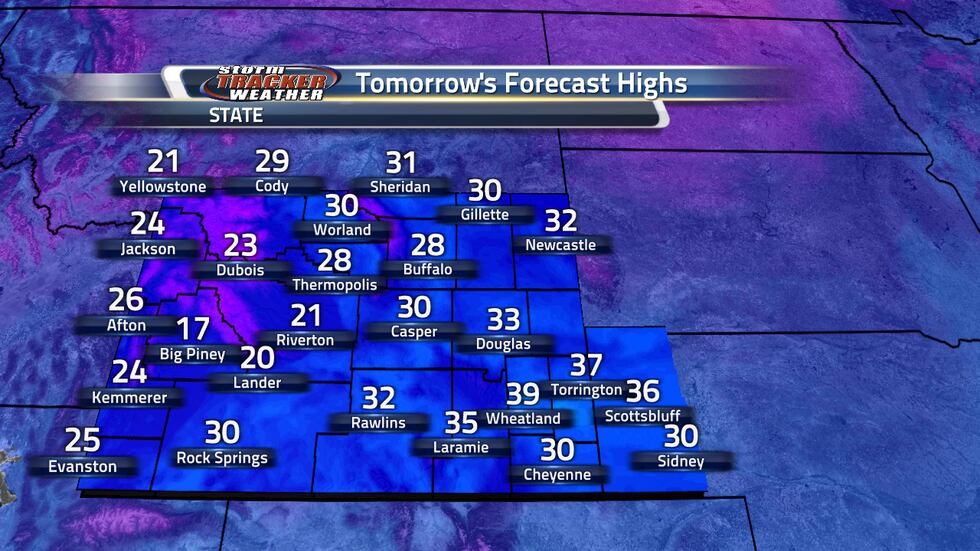 Let's end things on a good note. Winter will finally be coming to an end this weekend, at least for a week. While colder temperatures may make a return in the future, for the week ahead, nothing but sun and warmer temperatures are forecast for the weekend and the next week ahead. It's definitely going to feel like spring and I know I'm definitely looking forward to it. For our folks in Casper, you won't get into the 50s yet unfortunately but temperatures will be in the 40s and will feel a lot better than what we've had most of winter. Unfortunately it's not all sun on the way as rain (yes, rain not snow) is forecast to make it's way into the area next week. Overall, a great week is coming in but we need to get through just a few more days of winter. Let's get ready for spring, Wyoming!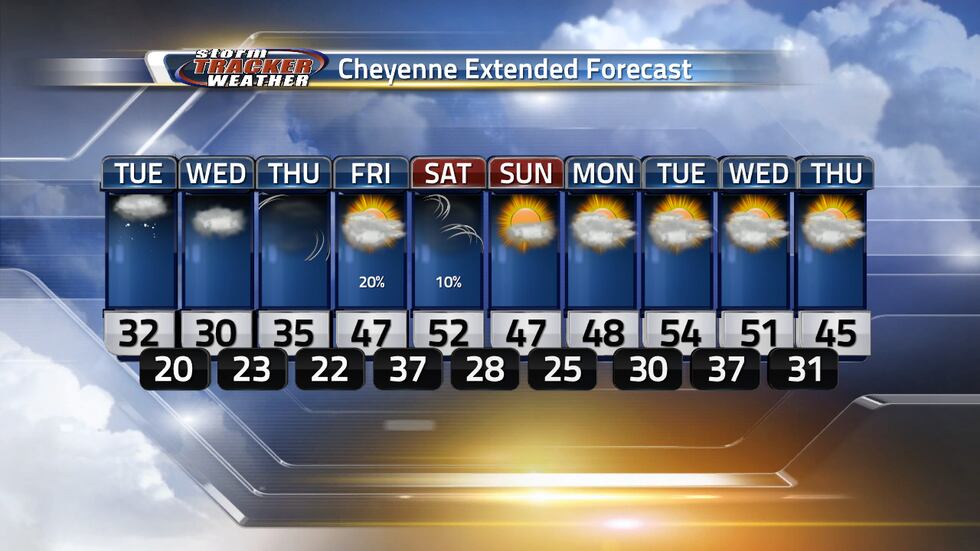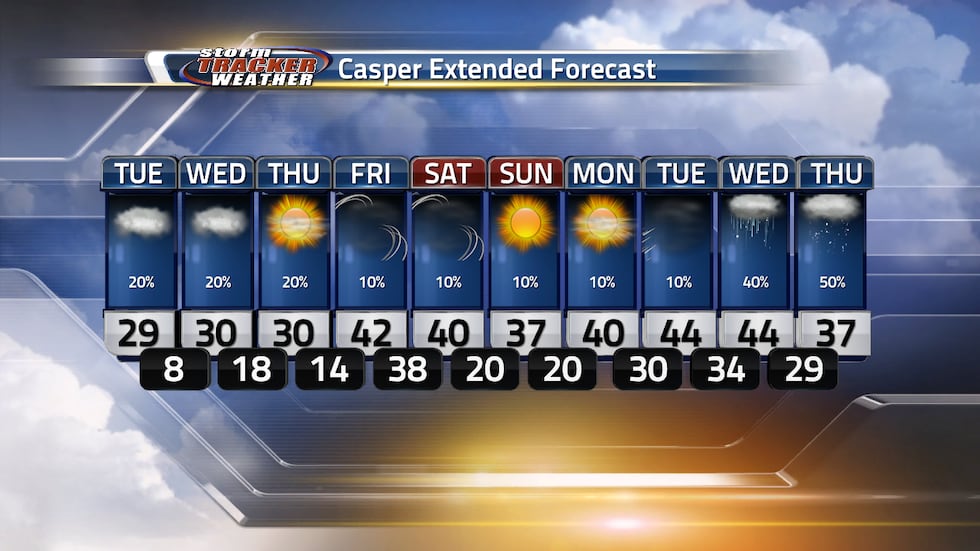 Copyright 2023 KGWN. All rights reserved.