Published: Feb. 28, 2023 at 1:42 PM CST
CHEYENNE, Wyo. (Wyoming News Now) - Our steady trend of seasonal temperatures, sun, and wind continues with just a few changes coming.
Tonight's lows are going to be very chilly through the area with most places down into the teens and a couple zeros across the area. Winter is being stubborn unfortunately and it's trying to stick around into March.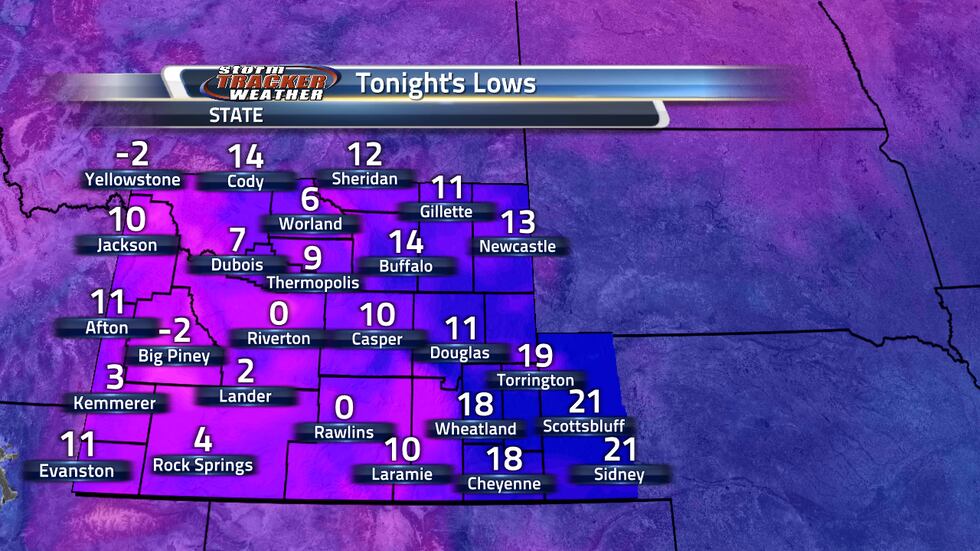 Tomorrow's highs are also going to be pretty chilly with most places below freezing. Some lingering wind around the area could make things feel a lot colder as well. Some areas could even see some flurries of snow but not much accumulation if any. The main problem will be our Wyoming winds making things feel very chilly for everyone around the area.
Speaking of Wyoming winds, the strongest winds for our area should move out of here overnight tonight. We still could see some wind gusts in places such as Casper and Cheyenne, but the possibility of 60 MPH wind gusts should move out with the high winds. As we've seen though, any wind could drive our wind chills down so it's important to be prepared for very cold winds.
Finally wrapping things up with our extended forecast, temperatures will be pretty steady for Cheyenne after Wednesday until Sunday where we warm up quite a bit and then we get a chance of snow into the new week ahead. For Casper, we have a bit of a cooling trend with a couple chances of flurries but we shouldn't see any accumulations other than just a trace of snow. Overall, winter is sticking around for another two weeks it seems, so be sure to thank the groundhog in Pennsylvania for his prediction as it seems to be coming true.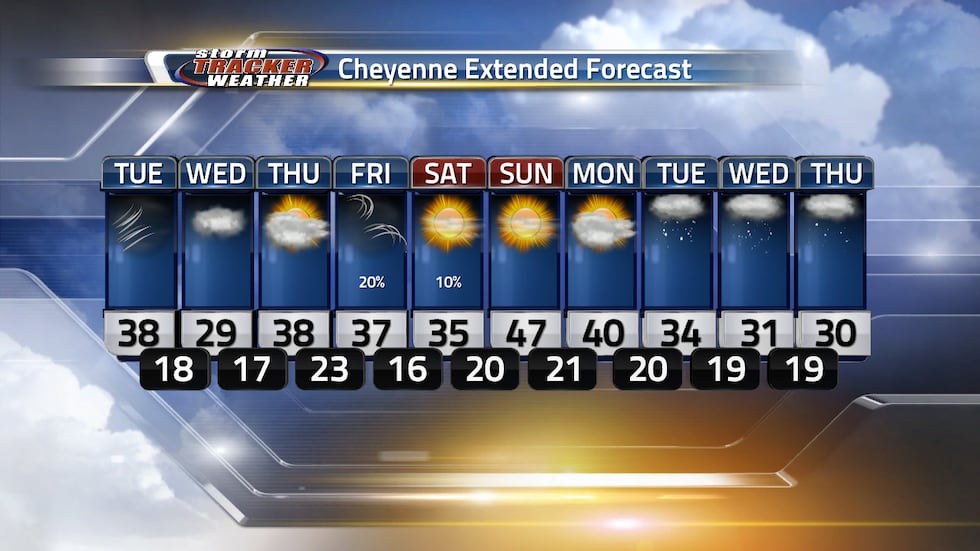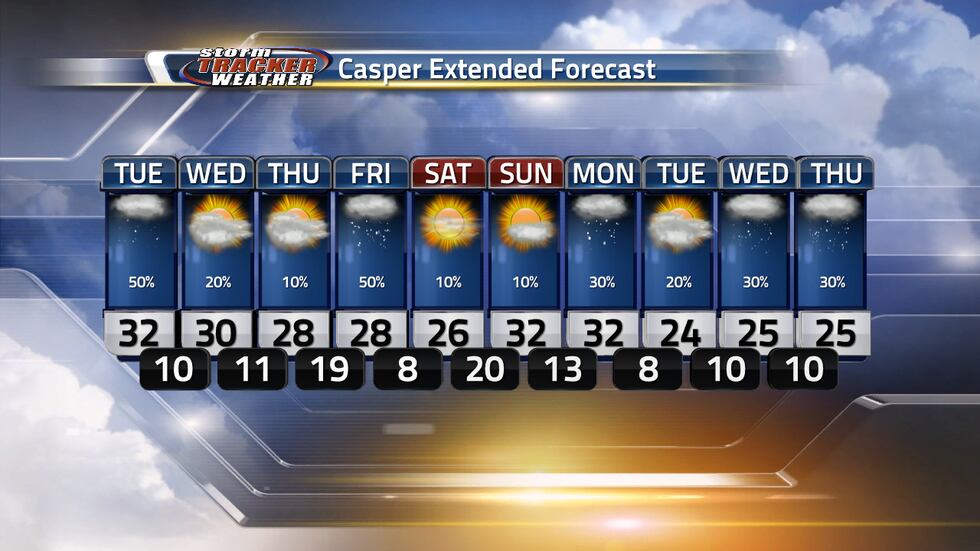 Copyright 2023 KGWN. All rights reserved.