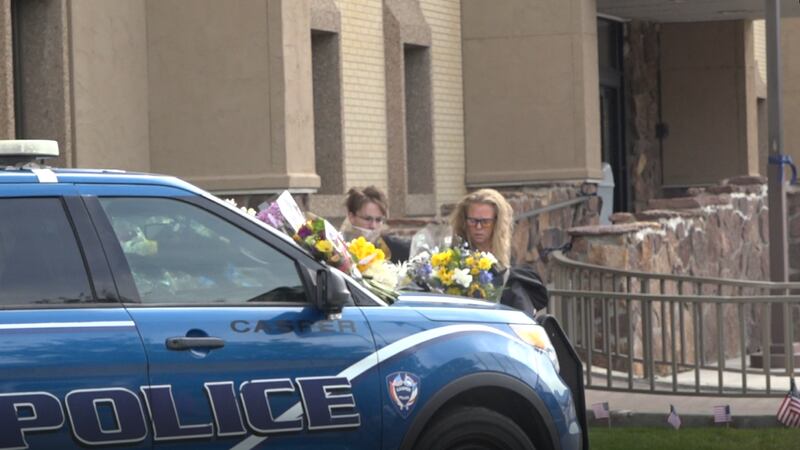 Published: Feb. 2, 2023 at 12:05 PM CST
CASPER, Wyo. (Wyoming News Now) -
I'm here with Karla Dundas mother of Danny Dundas and Ann Dalton who is the Associate director of Development and Alumni Engagement, who are you two ladies doing?
As we start get a little background, Karla who was Danny?
Danny was my world, he was a police officer lieutenant with the Casper Police Department. He was hilarious loved his community, loved his people if you were a friend of Danny it was a life long friend. He was just a great great man.
When did the idea for the Danny Dundas scholarship start, how did that come about?
My husband and I started talking probably six months after he passed, on what we could do that would keep a legacy going something that would make his son proud. Help the community that he loved and served, and pretty soon this just came up. Schooling was very important to Danny, and so we took that ball and ran with it.
And when that idea came up, how did you hear about it Ann?
I got a phone call from Dave and he contacted me and we met with them, and have a long history with our families together so that was a great segway into everything. The Dundas family was able to endow a scholarship, so what that means is a lasting legacy DANNY will always be remebered. Then we are going sponsor a student give scholarships to two students who meet the criteria for spring and fall semester as long as there's money in it which will be indefinately.
Last thing I want to say, if anyone is dealing with mental health issues please go find someone. There is someone always available, but please go get the help you need.
I want to thank you both for coming in.
Copyright 2023 KGWN. All rights reserved.