Cheyenne Regional Medical Center's Emergency Department Recognized as Pediatric Receiving Facility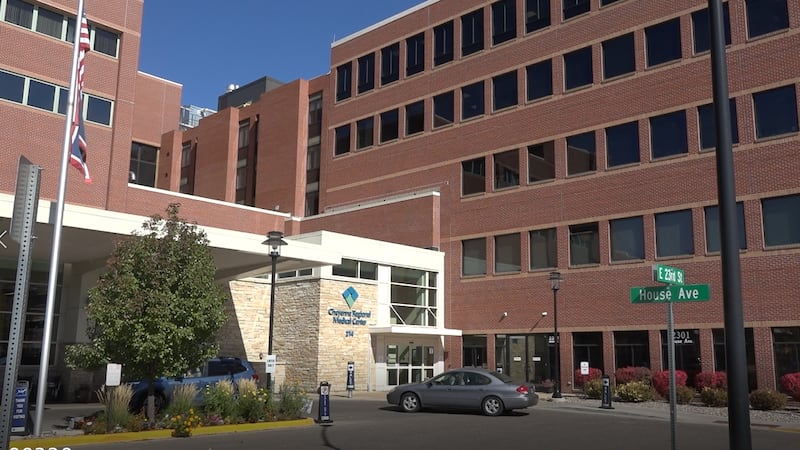 Published: Jan. 19, 2023 at 4:19 PM CST
CHEYENNE, Wyo. (Wyoming News Now) - Cheyenne Regional Medical Center (CRMC) has been recognized as a Pediatric Receiving Facility by the Wyoming Department of Health's (WDH) Office of Emergency Medical Services.
CRMC received the Pediatric Emergency Readiness Level 1 recognition during a presentation in its emergency department last week that included WDH officials and CRMC executives and emergency department providers and staff.
"Everyone here has done fantastic work," said Brad McKee, WDH Emergency Medical Services for Children specialist. "All the CRMC staff and providers who have contributed to this effort should be extremely proud. Your community should also feel a sense of pride knowing that CRMC is ready to provide their children with high-quality emergency care if the need arises."
Wyoming Pediatric Recognition is part of a federal program to ensure that certified hospitals have the appropriate services, equipment, disaster preparedness and staff competencies to treat an acutely injured or ill child.
"I want to thank our emergency department providers and staff for achieving this recognition. Undertaking this process shows the department's commitment to providing high-quality, comprehensive emergency care to children in our community," said Tim Thornell, CRMC's president and chief executive officer.
State officials conducted an onsite assessment of CRMC's emergency department in December to ensure it meets the readiness criteria.
"Children require specialized tools, training and preparedness to make sure they get the best care possible in emergency situations," said Aaron Koehler, Wyoming EMS State Director. "The pediatric recognition program is intended to organize and recognize the work that Wyoming's emergency departments do every day on behalf of our state's kids."
CRMC is one of seven hospitals in Wyoming with the Pediatric Emergency Readiness Level 1 designation.
"Being certified as a Pediatric Receiving Facility requires ongoing training and education focused on providing children with high-quality, evidence-based emergency treatment," said Jared Skagen, CRMC's trauma and emergency services director. "Achieving this certification demonstrates that we have the expertise, technology, equipment and readiness to provide the appropriate treatment to children needing emergency care."
Copyright 2023 KGWN. All rights reserved.