Snow Today, Cold Weather Continues
Updated: Jan. 18, 2023 at 1:00 PM CST
CHEYENNE, Wyo. (Wyoming News Now) - We have a Winter Storm Warning in effect for Cheyenne and points east. That's due to snow in the area that will stick with us until this afternoon and we'll be receiving more snow. Here at the station we've got approximately 2.5 inches of snow this morning with more to come. As much as 8 inches in some places is possible. To the west and north, less snow is possible, only around 2 inches at most in Casper. The snow should stop up north around noon and in Cheyenne the snow will stop around 5:00 PM with the end of the warning. The snow will heavily impact travel around the area as well.
This snow is driven by a low pressure system to our southeast and a front through the area. That's bringing us the snow and sending rain and storms into Missouri and Illinois. The front and low pressure system will move to the east and bring an end to the chance of snow. The high pressure system behind it will keep the weather calm into next week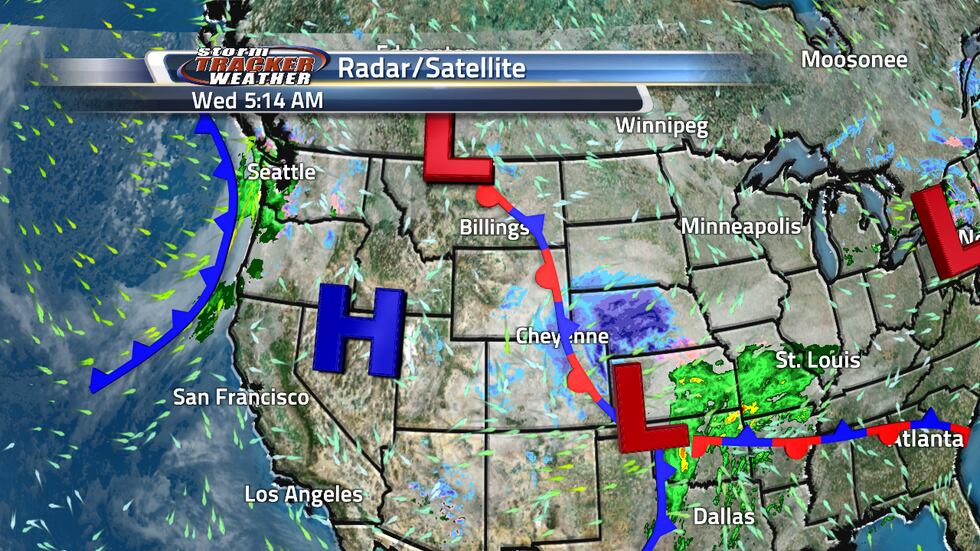 Today's forecast highs are below freezing for most places which means that snow will stick to the ground and stay there for some time until the sun melts it off as highs will stick below freezing after tomorrow. Tonight's lows don't help either as most places will be in the teens and some places are in the single digits or below zero.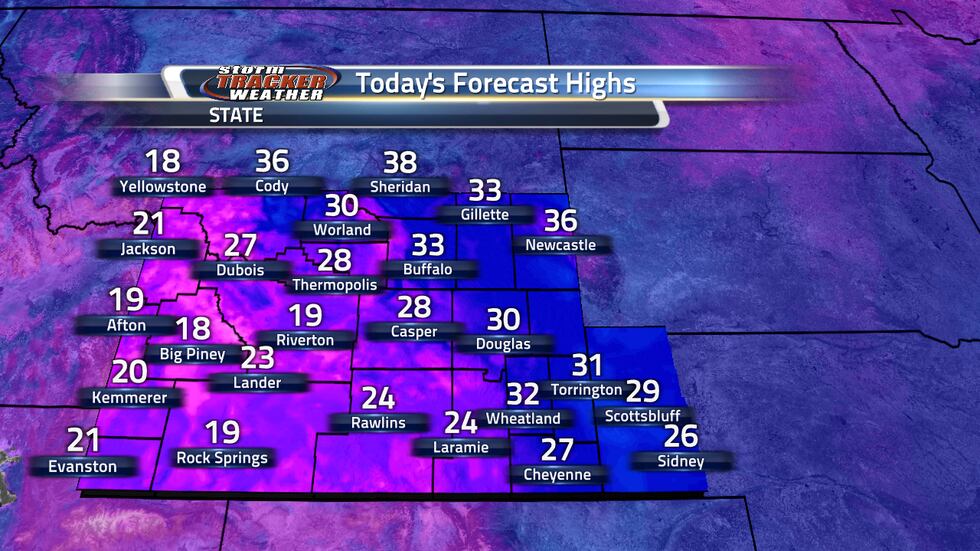 Tomorrow's highs will be slightly above freezing in the Cheyenne area tomorrow which is the area that will receive the most snow with this latest winter storm. While the temperatures likely aren't warm enough to fully melt off all the snow, it will certainly help the roads and travel around the area.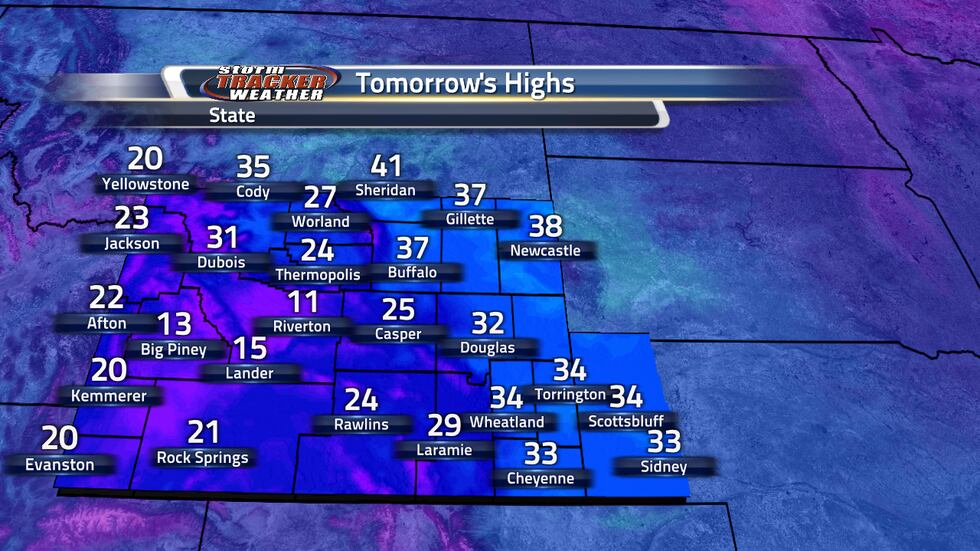 However, our warm temperatures have come to an end and they won't be returning for a while. Winter has moved in and will stay with us for the next week although the sun will be poking out to try and melt that snow. The same trend is true for Casper with temperatures holding steady in the mid 20s. However snow is possible on Sunday.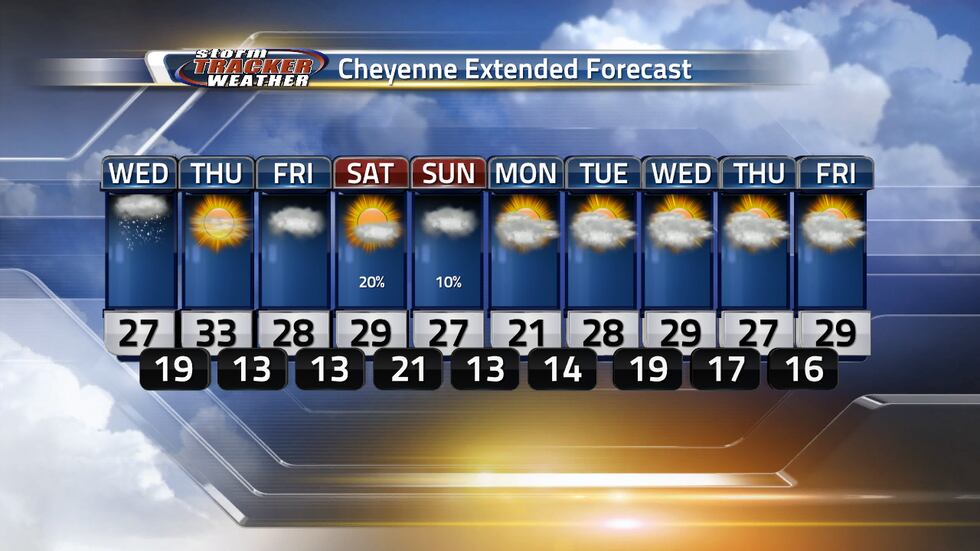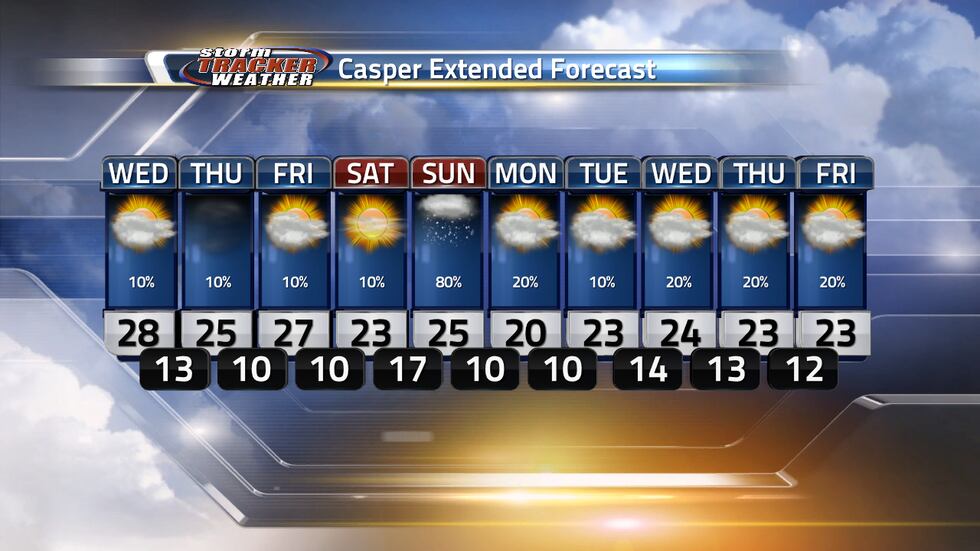 Copyright 2023 KGWN. All rights reserved.