Heavy Snow Is Not Far Away
Published: Dec. 11, 2022 at 9:26 PM CST
CHEYENNE, Wyo. (Wyoming News Now) - Heavy snow is in the forecast. While most of us enjoyed a warm Sunday, a large winter weather system is engulfing the western United States. Snow showers are currently over the west Wyoming border spilling from north Utah and east Idaho. Monday morning will bring snow north and south of the Wind River Range. It won't be until Monday evening when a large influx of moisture from northern Colorado and the Central Plains injects additional moisture along the cold front that will have passed most of Wyoming. The moisture from the plains will overrun the frontal boundary and produce large amounts of snow on the west side of the boundary into eastern Wyoming, northwest Nebraska, and southwest South Dakota. Therefore, snow totals are reaching as high as 18 inches in Lusk, 15 inches in Sheridan, 14 inches in Douglas and 13 inches for Scottsbluff (updated). While the major snowfall is Tuesday, the previously mentioned locations can see the last half a foot of snow delivered Wednesday due to the wrap around moisture from the low pressure system as it pushes further to the east-northeast. Locations near the 1 foot of snow mark are Torrington, Rawlins, Casper, Buffalo, Gillette and Sheridan as the weather system pushes out east by mid week. Cheyenne is forecasted for 3 to 6 inches of snow.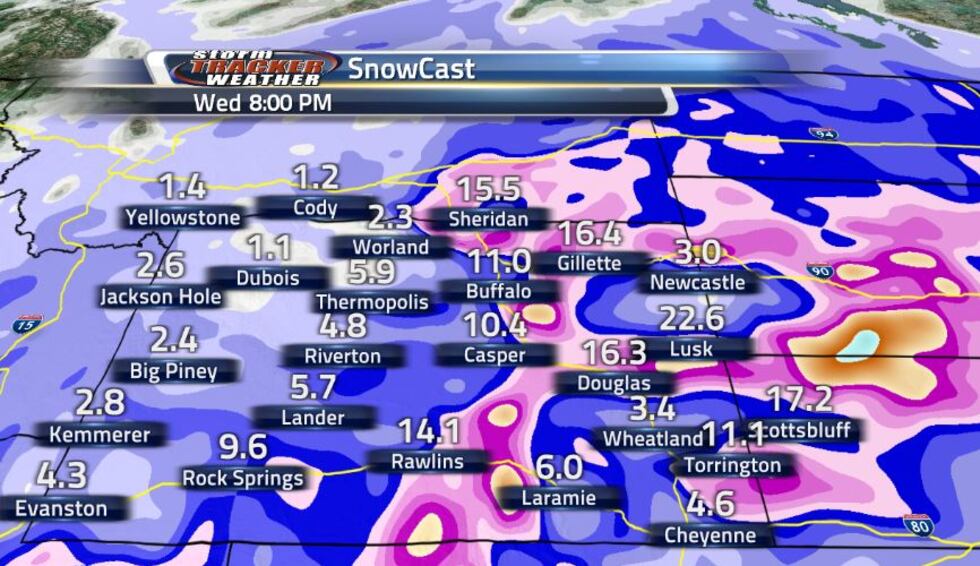 Temperatures will decrease from Monday to Tuesday as the most cold air pools over the state that day. There is a little warmth going into Wednesday as highs rise from the teens to the 20s but will remain below freezing for the remainder of the week. Winds start in southeast Wyoming Monday night when the Capital City nears 40 mph. Winds are highest Tuesday starting at sunrise along the east Wyoming border. Winds 40 to 50 mph will persist into Tuesday afternoon making blizzard conditions possible for east-central Wyoming. After Tuesday, it will be breezy for much of east Wyoming the remainder of the week.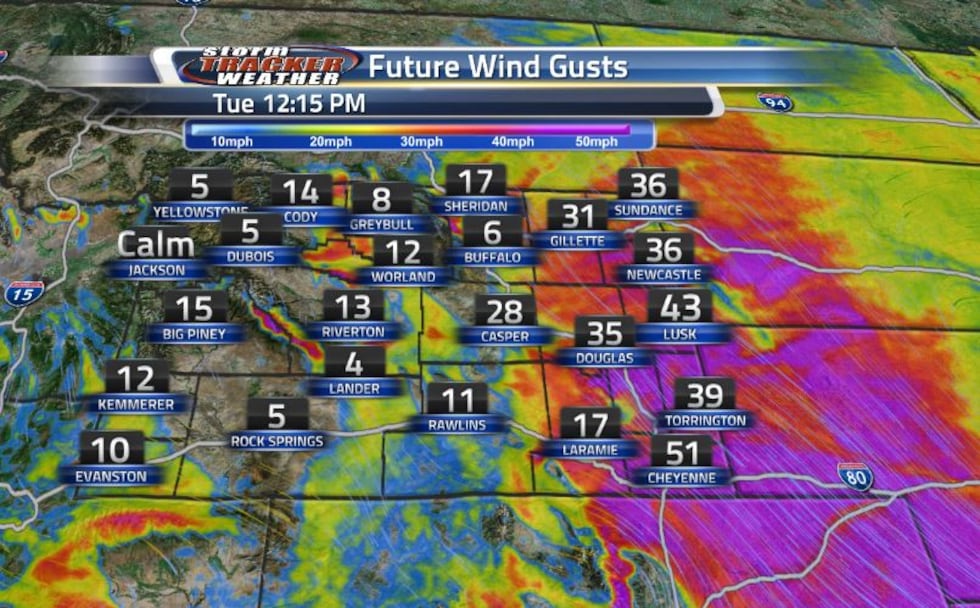 There are several Warnings, Watches, and Advisories issued added to the map since yesterday. A Blizzard Warning is issued for east-central Wyoming and northwest Nebraska until Wednesday at 11pm. Winter Weather Advisories have extended from northwest Wyoming to a few central locations. A Winter Weather Warning has been issued for north-central Wyoming until Wednesday at 6am. With what space is left in east Wyoming has been reserved for a Winter Weather Watch until late Wednesday.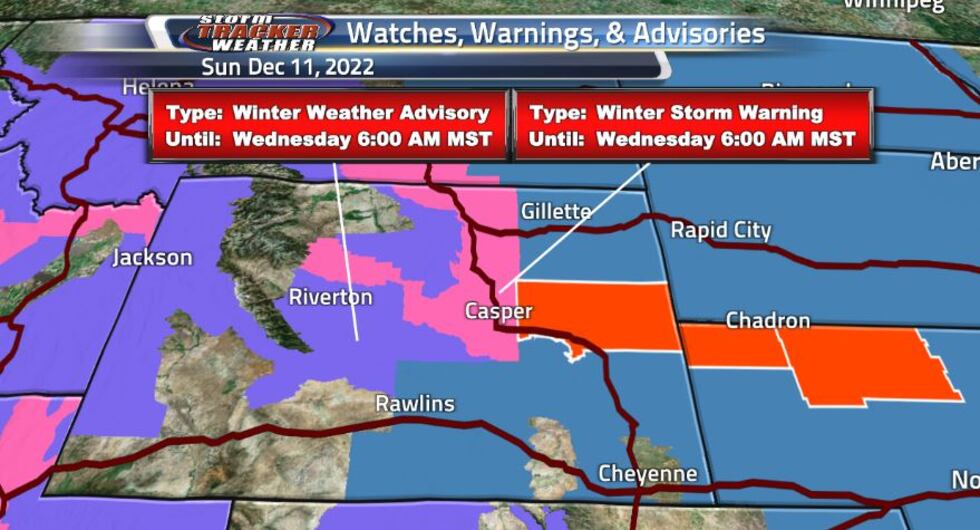 Copyright 2022 KGWN. All rights reserved.