Wyoming Joint Revenue interim Committee talks state lands, housing, taxes and Medicaid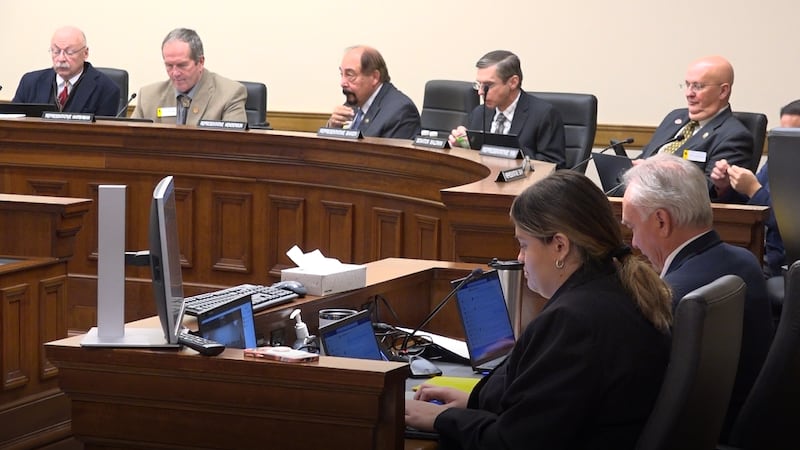 Updated: Nov. 22, 2022 at 7:09 PM CST
CHEYENNE, Wyo. (Wyoming News Now) - The Joint Revenue Interim Committee meeting at the Capitol on Tuesday discussed Medicaid, the use of State lands and property tax this morning.
Lawmakers discussed using state land to expand agricultural leases or to use for commercial or residential leases.
The bill failed on a tie vote and may come back after some adjustments in the next legislative session.
This bill could possibly address some of the housing issues the state is facing, say lawmakers.
"There is a huge need for housing, affordable housing and this would be one of those possible solutions to that. In addition to bringing more money into the state, with our state lands, we can bring in more money in. We can use that money in the schools. That's where their income goes to. And we can always use more money for our schools," said Sen. Fred Baldwin, S.D.14.
Next on the docket was amending the constitution to allow for property tax caps which is now moving forward to the Legislative session.
Property owners, according to lawmakers, are seeing an increase in taxes as much as 35 or 40 to 4000 percent.
"I think the big takeaway from this meeting is that if we get that language in a constitutional amendment clearly allowing for property tax caps we can control these outrageous property tax increases that we've seen around our state it's a huge problem and we have to get a control of it," said Rep. Chuck Gray, H.D. 57.
Finally, Medicaid expansion rounded out the morning.
A "Healthy Wyoming" official said that the committee would look at Medicaid expansion studies from neighboring states to see if similar methods could work in Wyoming.
The goal was to get committee sponsorship for a bill in the upcoming legislative session.
Health officials said about 25,000 people go without health insurance coverage, and 75 percent of those are working.
"We're always looking to see how things work in other states. So right now wyoming has plenty of western state to pull data from. Really Wyoming is one of the last 11 states to expand medicaid if we do it this year. But the data is available," said Jan Cartwright, Healthy Wyoming.
The next Legislative session begins in January 2023.
Copyright 2022 KGWN. All rights reserved.