Pleasant Weather the Next Few Days
Published: Oct. 29, 2022 at 7:52 PM CDT
CHEYENNE, Wyo. (Wyoming News Now) - Average seasonal temperatures are a great start to the weekend forecast. This trend will hold steady the next few days with some warming going into Monday. Sunday will be very similar temperature-wise with the exception for outgoing clouds. By Sunday afternoon, clear skies will be over Wyoming with Cheyenne and the southeast last to clear cloud coverage. Temperatures are at or below freezing across the state tonight. Colder temperatures along the western border will be in the teens. Sunday high temperatures will range from the mid 60s to 50s with 40s out west.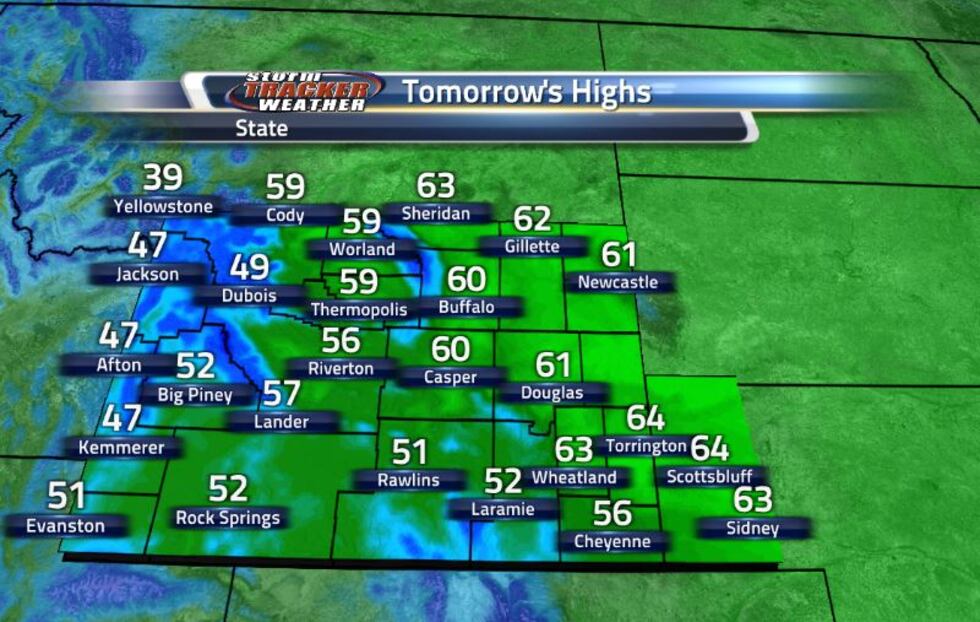 A light breeze Sunday afternoon will pick up along I-80 to winds over 20mph. The breezy winds will continue into the night hours increasing slightly in the southern half of the state. Monday afternoon breezes will be confined mostly around the Elk Mountain region gusting up to 30mph. Winds overall will start to taper off into Monday night making trick or treating more tolerable. Places like Casper and the Elk Mountain region in general can expect breezy winds the next few days. The windiest day is Tuesday as the forecast stands.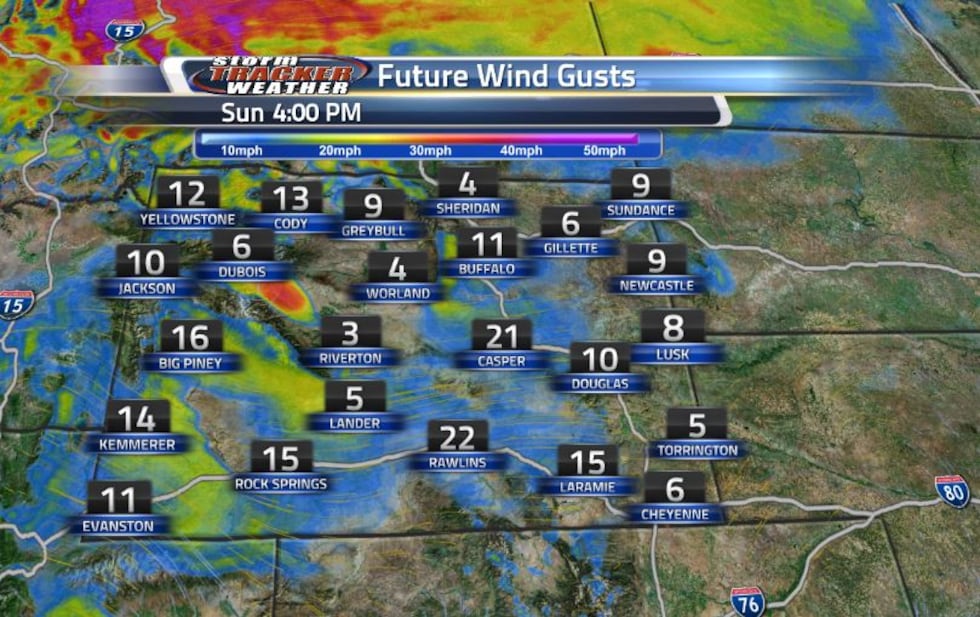 By mid week additional cloud coverage will move into the area. Thursday has the most significant weather in terms of precipitation. A snow and rain mix is likely as temperatures plummet almost 30 degrees as the cold front passes. It is too early to forecast any significant snowfall at this time but a chill will persist until next weekend from that point forward.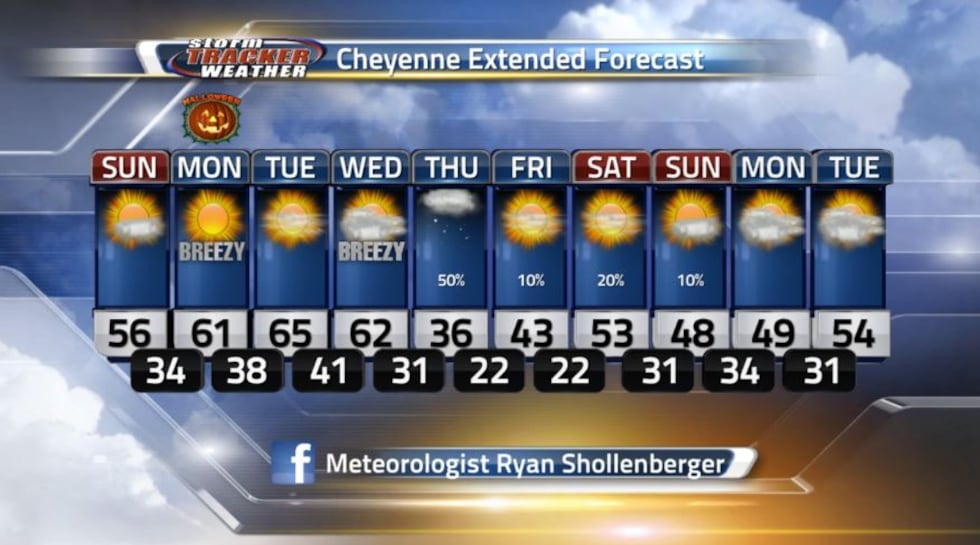 Copyright 2022 KGWN. All rights reserved.