The Interim Secretary of State talks about voting security and the upcoming election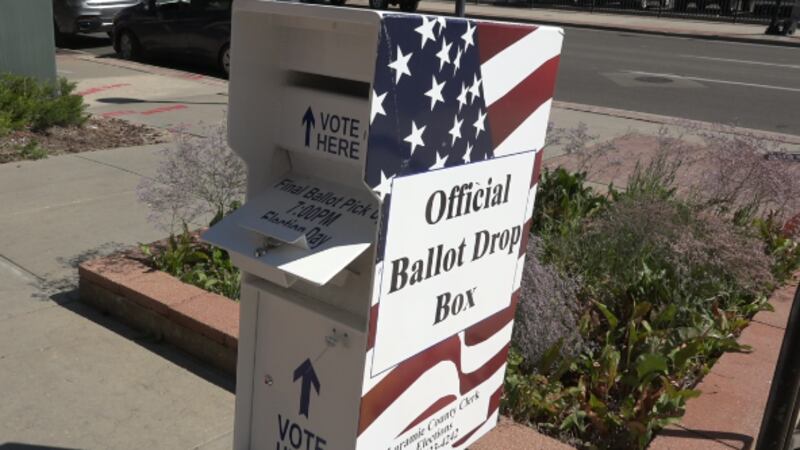 Updated: Oct. 18, 2022 at 7:00 PM CDT
CHEYENNE, Wyo. (Wyoming News Now) - With the general elections right around the corner, we asked the interim secretary of state, Karl Allred, about absentee ballot boxes, voter security and voter fraud.
"As long as there are people involved, it's never going to be 100 percent. "It's 99 percent", we are pretty darn good, and we have very very few cases of voter fraud in Wyoming. The thing is that you have to remain ever vigilant," Karl Allred, Interim Wyoming Secretary of State.
With voter security at the forefront of this election season, Allred recently requested pulling absentee ballot boxes from 7 counties.
In the previous voting cycle, absentee drop boxes were necessary due to Covid-19. These boxes sit outside county clerks' offices under video surveillance, emptied daily.
But Allred said hand delivering to the county clerk or the post box remains a great distancing and after-hours option by placing ballots into the hands of the federal government.
"They only have a couple more steps to step into the clerk's office and hand it to them. As I read the statute the statute says absentee ballots have to be mailed in or delivered to the county clerk," said Allred.
Heading into the general elections, the secretary of state wants Wyomingites to know that they are ever vigilant regarding voting security.
Recently a Legislative committee drafted bills to limit and spell out the duties of the Secretary of State's position.
"This is nothing new. Legislature has tried before, the Supreme Court has ruled on it, and they've also been defeated at different times," said Allred.
Allred says the Wyoming voting system is secure and tempered against fraud.
When asked if there was a concern about voter fraud or ballot box security, Allred said.
"No, that is not the reason for that request. The request is of course to preserve...those ballots from being destroyed or harmed in any way and handing them to the clerk is a much better option. Its not about the integrity," said Allred.
Currently, there is a test pilot program of voter verification in three counties, Natrona, Teton and Fremont, testing submitted ballots to the Wyoming registry.
Early and absentee voting is still open, and the general election is on Nov. 8th.
Copyright 2022 KGWN. All rights reserved.