The Action and Advocacy Committee talks about licenses, benefits, and housing.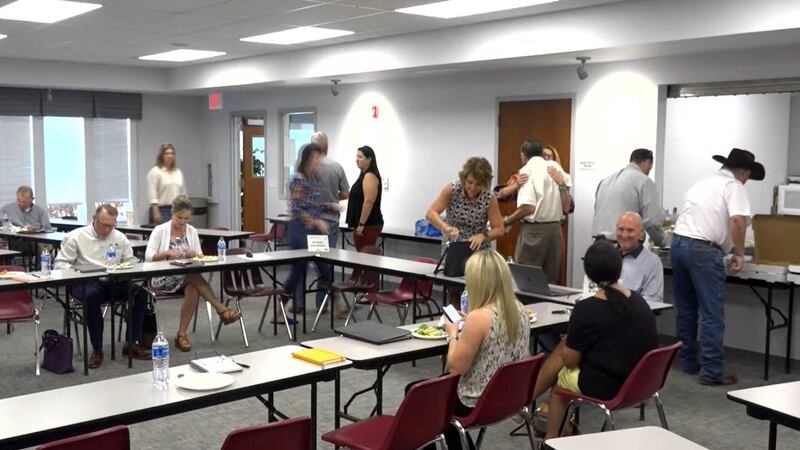 Published: Oct. 5, 2022 at 9:58 PM CDT
CHEYENNE, Wyo. (Wyoming News Now) - Drug costs, liquor licenses, and affordable housing were some topics discussed by the Greater Cheyenne Chambers of Commerce's action and advocacy committee in its meeting Tuesday afternoon.
The committee focused on developing access to liquor licenses by creating a new recreational facilities liquor license.
They also looked at pharmacy benefit managers, the go-betweens helping negotiate drug and health care insurance.
Land banks to get non-profits involved in acquiring properties for affordable housing also came under consideration.
Through these committee meetings, they will develop and present new bills to the Corporations Committee meeting next week-- for new bills in the upcoming session.
"It's important that the voice of business is heard at the legislature, its heard with our congress folk, and that's what the goal of this meeting is, to give business a voice and a seat at the table," says Dale Steenbergen, CEO and President of the Greater Cheyenne Chambers of Commerce.
The action and advocacy committee currently tracks around 15 possible bills.
Copyright 2022 KGWN. All rights reserved.